Would You Bang Him? is a show with a funny premise. Hosted by the Nasty Show's Bonnie McFarlane and her husband, Rich Vos, it is a mock game show in which a panel of female comedians assesses a group of male stand-up comedians and decide whether or not they'd have sex with them. It's one of Off-JFL & Zoofest's late-night offerings, and it is hilarious.
The panel of judges consisted of female comedians Marina Franklin, Beth Stelling, Emma Willman, and Carmen Lynch. In addition to the judges on the programming, they invite a young woman from the audience to participate, though the eloquence and humour of her questions to the contestants told me she might have been a plant.
Competing for the judges affections were Jak Knight, Jim Norton, Bobby Lee – who also hosted the Nasty Show, Big Jay Oakerson who also played the Nasty Show and Donnell Rawlings – who was also part of the Ethnic Show this year.
It should be said that none of these guys are classically bang-able and mostly average – some are older, some are heavier, and some could definitely use clean clothes and a shower.
They are not being judged on their appearance, but rather their personalities and ability to make the judges laugh, and every competitor is supremely talented in this regard.
Each comedian has five minutes to plead their case. Some, like Jim Norton, went the route of dark self-deprecation. Others, like Jak Knight and Big Jay Oakerson, opted to keep it raunchy with discussions of semen and cunnilingus.
Bobby Lee's material was uniquely Asian in flavor, tackling stereotypes in his five minutes. Donnell Rawlings was particularly notable not just because he turned around and went judge by judge, saying whether he thought they'd bang him before they gave their ruling, but also because he made the only Montreal joke and it was hilariously on point. Of the construction holiday he said:
"How you on vacation from a job you ain't even finished?!
As hosts, McFarlane and Vos are adorable and funny. Though they were constantly ribbing on each other, you can tell there is real affection there not just for themselves, but also for many of the comedians both performing and on the panel. While the judges gave their votes and opinions on the men, McFarlane and Vos were always ready with a snarky comment. The first performer, Jim Norton, affectionately referred to them as "Dummy and Cher".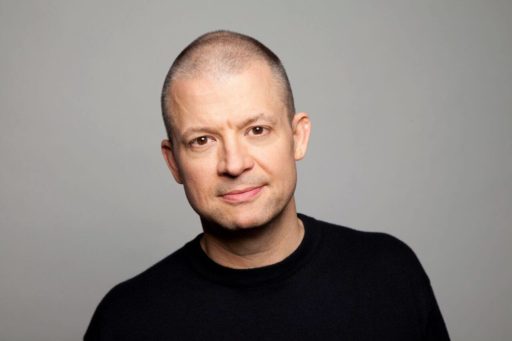 Would You Bang Him is not for everyone. If you're the kind of guy who loves watching female beauty pageants but will have a trolling mantrum when women judge men, you should probably avoid this show.
If you were hoping any of the judges will actually bang the competitors at the end, you probably won't like this show either. If you want to have laughs delivered in a unique format and are willing to stay awake for an eleven forty-five show, check this out. It's fun!