You got the time off work, you quit or you just plain up and left. However the adventure came, you're on it and you have only the road to guide you. On this year's escape from Montreal, head to Granada, for a gastronomical, musical and cultural experience that you will never forget. Get ready to experience life like Spain's swankiest royalty.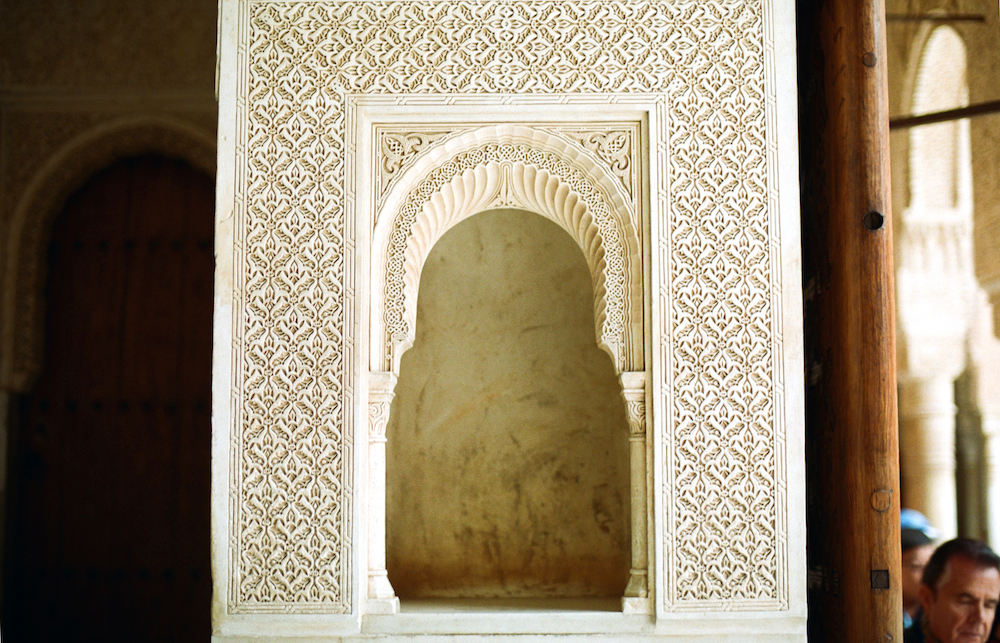 Granada is not only a slice of seductive gastro-paradise but it's also where you can see what's it was like to live as a Moroccan Sultan. Don't know what I'm talking about? Check out the Alhambra for an experience of pure architectural beauty and intrigue.
Constructed as a small fortress in 889 AD and converted into a royal palace in 1333 this "paradise of earth" will leave you feeling like an heir to the throne. From intricate art deco details to the always extravagant doorway, you feel as though you've entered a slice of Moroccan paradise in the warm comfort of the south of Spain.
After experiencing life as a Sultan, your next stop should be to head down a dark deep cave to a Flamenco show. Flamenco is expressed as a strange, dark struggle linked to death and creation. Mixing Romanian gypsy music with the rhythms of North Africa, Flamenco has a strong rooted culture in Spain driven by its unique and wild melodies that can be distinguished by the pounding of the bailaora's nail-capped shoes. A single performance of Flamenco takes over an audience with grace and passion that proves to last you long after the night is over.
With an abundance of famous Flamenco shows in Granada it's hard to choose where to go. If you want the best spectacle in town head to Venta El Gallo, where you can not only see an authentic Flamenco show but experience it in a cave as you dine on extravagant cuisine.
While delectable Spanish food melts in your mouth you get the pleasure of seeing some of the best flamenco musicians and dancers in town. With shows everyday you'll never have to miss out on the most powerful and jaw dropping Flamenco spectacle. The women will dazzle you, the musicians will razzle you and the dancers will leave you with chills all night long.
When in Spain the magical experience that is tapas is a must to graze your lips. Tapas are a midday or evening appetizer between meals to help gulp down some wine or beer. The Spanish got it right. Instead of whipping out for a quick bite to eat or eating fast food in front of the TV, Tapas happens at a slow and luxurious pace. People seemed unconcerned with the passing of time instead focusing on the enjoyment of good company as they sip on tantalizing wines.
From olives to prosciutto to black calamari with rice your taste buds will be tantalized and cold beer helps you wash it all down. The best part? All you pay for is the drink. Don't fall into the tourist trap of Barcelona tapas to get your fill, instead head to Granada, the capital of free tapas. If you want to experience the real deal check out Poë, La Riviera, Om Khalsum, El Nido del Búho, and Babel. Get ready to experience food like royalty with a buffet of food headed your way with every drink.
Don't let the luxury end there. Finish your trip off by splurging on a luxury Spanish villa for a week or two with friends or family. You won't be disappointed. With privacy, security, and the most luxurious and intimate dining experience you feel like true royalty on your own private villa. The architecture will astound you, as the nature surrounds you, let yourself dive into the mindset of the Spaniards of the past.
From tapas, to Flamenco, to Moroccan castles, to Spanish Villas, there are many ways to dip your toes in the luxury of the south of Spain. But more important then the luxury is the change that takes over your mindset when you jet to another place, an escape from your life that permeates deeper then just a vacation.
"Travel is more than the seeing of sights; it is a change that goes on, deep and permanent, in the ideas of living."   — Miriam Beard