Laying in a tent that defies all logic and common sense underneath a sleeping bag because everything is pulsing, feeling the vibrations of live music and people. Smelling nature, every sense electrified, and every feeling new and intense. Beneath your eyes are more colours than you could have ever imagined, melting into each other and swirling uncontrollably to create a new way of thinking. Music is more intense, art is more beautiful, everything is sensual, and your mind is open wider than it has ever been before.
Sounds great right? Be careful! Drugs are fucking scary and can kill you. Being reckless can mean DEATH! It's important to be in a safe place with people you trust while tripping. A bad trip can change your life forever – but I'm not going to give you the scary accounts that your D.A.R.E. counsellor gave you. Be an adult and make up your own mind.
Music festivals are more than just pretty girls dancing in flowing dresses with flowers in their hair and guys playing frisbee, while bands play all day and night. Music festivals are also the Number One place where people experiment with psychedelic drugs. Rapper A$AP Rocky openly reports that he took LSD at the South by Southwest festival and then slept with nine women. Whoa. Not everyone has psychedelic orgies, each experience is different.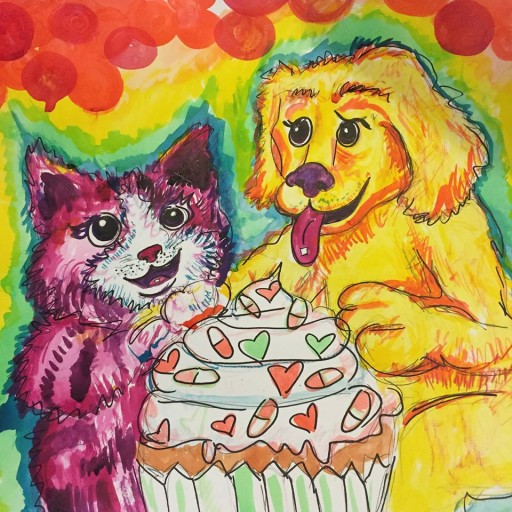 I was recently at a smaller scale festie and I couldn't believe how many people were selling all the drugs. "Molly… Mushrooms… Ketamine…" were common greetings, almost like a peanut salesman at a ballgame. Every conversation I overheard involved the sentence "Man, I was really tripping balls last night!" Every person there was on something, it seemed. I was surprised how out in the open it all was, considering that all of these things are illegal. The police were out in full force all around the gates of the festival. I know a few people who were busted for weed. They didn't get all the drugs though.
Scantily clad smiling girls and sweaty shirtless guys slithered about with wide eyes, fully dilated pupils, and the look of a god/goddess. Hula hooping, flow arts, dancing, making and listening to music, and art making are commonly enhanced by these drugs. Colorful intricate art is important to the visual experience.
The first two hits didn't seem to do a thing, then a third was taken (not a good idea, give it time to kick in). By the time all three kicked in, everything was a roller coaster ride. I was also the funniest person in the world. Eyes watering. Dancing as if floating. Everything was warm and life made sense. Several hours in I did not have the same zest. Hiding within myself I needed to go into the cocoon and go the fuck to sleep.
Often the worst part of an acid trip is the fact that it can take 12 hours or more to come down. You feel like it's going to last forever, and that's super duper scary. When doing these drugs you definitely want to plan at least 48 hours for the high and the come down. Don't plan on working the next day or going to dinner at your parents house. Interacting with anyone at all will seem difficult actually. Also, your serotonin levels will be depleted so don't expect to be jovial.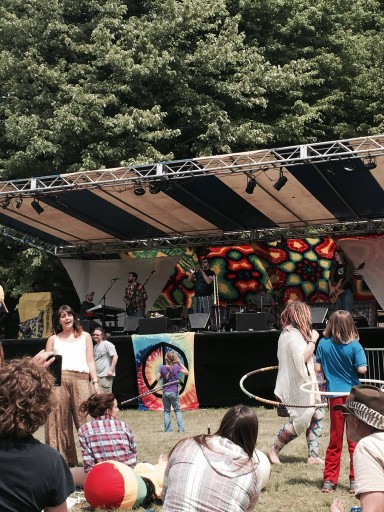 The term "Psychedelics" refers to drugs that alter cognitive perception and cause dreamlike hallucinations. Tests have been done that prove these drugs can help with stress, PTSD, OCD, and dealing with the end of terminal illness. The most commonly used drugs in this category (besides marijuana) are LSD (acid) , psilocybin mushrooms (magic shrooms), and DMT (the spirit molecule). MDMA (Molly or Ecstasy) and the dissociative drug Ketamine are also very popular recreational drugs in this setting. Cocaine, marijuana, hash oil dabs (pure THC) and good old fashioned alcohol are often thrown into the mix to try and maintain a state of control over the "trip".
Dabs are intense, you need to use a blow torch to do them. The first time I ever did one was in my friend's van and I definitely felt like a badass. Molly/Ecstasy is scary because most of the time it is cut with dangerous chemicals or you are actually buying bath salts. Candy flipping is when you combine ecstasy with LSD. Hippie flipping is combining ecstasy with mushrooms. DMT is the strongest of these drugs – it contains chemicals naturally released when you are dying.
Music festivals need to realize that they can't stop people from experimenting with recreational drugs. Harm reduction and education is so important. The Lightning Bottle Music Festival in California is offering resources to help minimize the potential fall out. They are partnering with DanceSafe and the Zendo Project to provide a judgement free space to address drug dangers before they happen. They educate people about things like heat stroke, dehydration, and the signs of overdose. They also provide condoms, earplugs, water, and an extended line of communication about safe trips. The Zendo Project advocates drug policy reform and mental health services for people on psychedelic drugs. If someone is upset or confused during their trip they can turn to a trained drug therapist for help.
Major festivals have been under a watchful eye due to the amount of tragic drug overdoses and deaths. The fact is that most of the cheap synthetic substances being pushed are not what they are supposed to be, often mixed with things like rat poison. Colorful pills and powder filled baggies traded off in porta-potties between strangers are dangerous. The Electric Zoo festival requires their audience to watch an anti-drug PSA and also has medical students on hand to help with situations.
With anything you put in your body it is important to do the research and be smart about your choices. Some people see the psychedelic experience as a birthright, that you must expand your mind to see the world completely. Nobody can police your brain.