The 2013 Montreal municipal election was a sham, plain and simple.
With only 43% of eligible voters casting their ballots, we've scarcely improved on our 2009 low of 39% participation. 625 000 eligible voters did not exercise their democratic right to vote in our city's most important election to date.
Disengagement in 2009 is at least partly to blame for so many crooks and criminals making their way into the halls of power, robbing the taxpayers of hundreds of millions of dollars, but the apparent anger did not manifest itself in our most cherished democratic tradition; expected 'high' voter turnout was but a minuscule bump.
Our city is only just beginning to comprehend the magnitude and implication of multiple generations of outright fraud built directly into the established local and provincial political systems, and yet, in our moment to effect change the people chose not to, by and large. And we wonder why our collective tax revenue doesn't seem to provide for much…
If the people don't use the democratic tools they have at their disposal there can be no hope of any positive socio-political or socio-economic change.
What's worse is that we know low voter turnout plays directly into the strategies of these 'vedette' mayoral candidates. Disengagement means they keep their margins small, their favours few.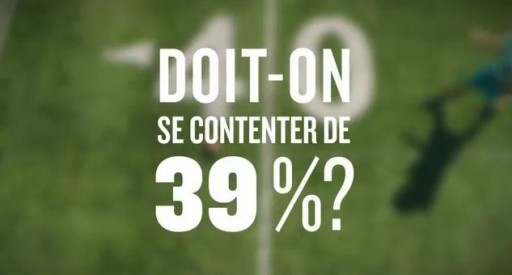 Two key urban demographic groups – students and recent immigrants – are disenfranchised simply because it's disadvantageous for politicians to involve themselves in the affairs of these groups. The establishment mentality is that this population is 'transient' or otherwise impermanent and thus not worthy of any attention. We're talking about hundreds of thousands of people here. Do they not have an interest in this city's future as well?
We also know that a number of boroughs (such as LaSalle, Lachine, Outremont and Anjou) voted for local independent candidates with independent borough parties, signalling a civic disengagement between the residents of these communities and the City of Montreal, an aftereffect of the municipal fusions forced through about a decade ago.
So we're not entirely to blame for the low turnout.
But we are responsible nonetheless. Denis Coderre was elected by 149 000 people in a city with 1 102 000 registered voters.
This is pathetic.
Best case scenario Denis Coderre's vast experience as a career politician comes in handy and he manages to keep a lid on things for the next four years. His populist bent may provide for some interesting fireworks if he intends on a values charter showdown with the premier, but of course, that won't be so much for our benefit as his own. At best, a panis et circenses mayor, at worst, a whole helluvalot of skeletons come dancing on out of the closet.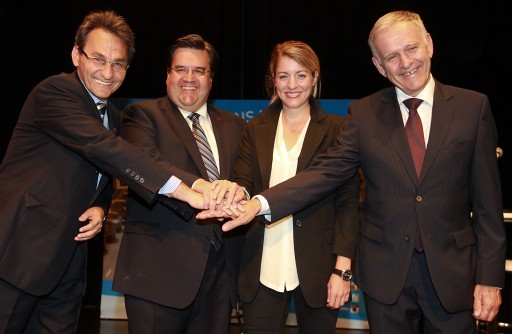 Speaking of using the 2013 Montreal municipal election as a step up the career-ladder…
Melanie Joly, a public relations expert by trade, actually said she feels it's 'mission accomplished' vis-à-vis her mayoral campaign, despite the fact that she came in second, lost her own district and only four of her team-mates got elected to council. By the by, team Vrai changement pour Montréal – Groupe Mélanie Joly is but two seats on council ahead of Équipe Barbe Team – Pro action LaSalle (yes, these are actual party names).
It seems to me the mission that was accomplished was that she managed to use the municipal election to develop political interest in preparation for a run on something else. There's a provincial election looming on the horizon and a federal one too.
I can appreciate the ruthless brilliance of Ms. Joly's plan, but I shudder to think of its hollow immorality. Are the citizens nothing but points in a political popularity contest?
We can not afford to go down this path again. How much longer can we survive as a viable city if our engagement remains this low? And what can we do to remedy the situation?
We need mandatory voting in our city before the next municipal election. If the people accomplish anything in the next four years, it will be the insistence that we commit ourselves to our right to vote, intractably.
As we all know mandatory voting is the norm in Australia, a nation not that fundamentally different from our own. There's no reason to believe mandatory voting would be incompatible with our legal or political systems whatsoever, and the primary benefit outweighs any discomforts such a law might impose.
By ensuring total participation we would, at the very least, ensure that all voices are heard. As I imagine it, required participation would need a more engaged elections board, tasked to reach out to all Montrealers and ensure maximal participation. It would require additional advanced voting, more voting stations and, of course, the ability to abstain from voting on the ballot.
But the bottom line needs to be 100% participation, or as close as we can possibly get to it.
Anything less is playing directly into hands of the establishment, of those who wish to maintain the status quo, and worse, those who have realized the key to getting elected is not to appeal broadly or even have good ideas, but rather, to discourage as many voters as possible from participating.
If this is the direction our democracy is going (and based on provincial and federal numbers, it seems that is), then it simply isn't a democracy at all.
How long will we wait before we act? And at what point have we gone so far down this road there is simply no turning back?
I'd prefer not to know the answer to that last question…