I'm a progressive who is generally skeptical of the prospect of real, positive change coming from the Liberals, Canada's so-called "natural governing party." So far, Justin Trudeau has made it hard for me to maintain that skepticism. With Wednesday's announcement of who would be the first people to sit in his Cabinet as our federal ministers, he's made it damn near impossible to object and criticise.
Let's have a look:
No Bill Blair
It's not just about who Trudeau picked – it's about who he didn't. In particular, former Toronto Police Chief Bill Blair was left out of the mix in the first round. The man who was responsible for reprehensible police tactics against protestors at the G20 summit won't sit at the Cabinet table.
I was so sure he would have been included and be tasked with a portfolio like Defense or Public Safety that I had written a rant condemning this hypothetical choice. Fortunately I won't have to publish it.
For Public Safety, Trudeau tapped longtime MP and former Cabinet Minister Ralph Goodale. For defense we have Harjit Sajjan, the new "badass" fave of many online. He's a former soldier in the Canadian Forces, a former Vancouver Police detective, and a Sikh who proudly wears a turban.
Logical and Representative
Sajjan exemplifies the choices Trudeau made with his Cabinet. They are both logical and representative of Canada's diversity.
We've got a soldier for Defense and a doctor, Jane Philpott, for Health. We also have a First Nations woman and former prosecutor Jody Wilson-Raybould heading up Justice. If Trudeau is serious about an inquiry into Missing and Murdered Indigenous Women, she will be the person running it.
Catherine McKenna is the new Minister of Environment and Climate Change. Yes, you read that right; climate change is part of her title. She is a former lawyer who focused on international trade and competition. While I would have preferred an environmental activist, her experience may help at the UN Conference on Climate Change taking place very soon in Paris.
We also now have a Minister for Sport and Persons with a Disability. Carla Qualtrough, who got this portfolio, is a three-time Paralympic Games medalist.
Trudeau's Cabinet is ethnically diverse and regionally representative. Also, as everyone knows by now, it has gender parity:
Montreal Represent!
My fellow Montrealers can rejoice. For the first time in a long time, Canada's second-largest city is represented at the Cabinet table.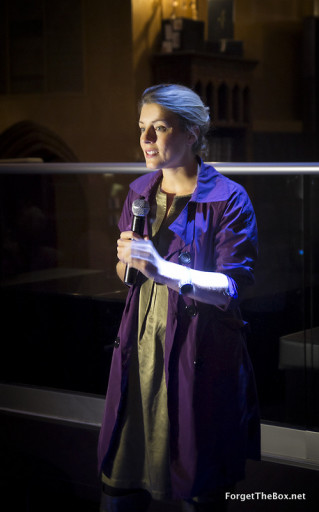 Melanie Joly who was elected in Ahuntsic-Cartierville is our new Heritage Minister. Trudeau recruited her and helped her win the nomination, so it was clear she would get something.
Judging by her campaign for Mayor of Montreal, her main areas of interest were culture and transport. Since Bus Rapid Transit lanes on the Trans-Canada just aren't going to happen, a portfolio which includes Canada's culture industries makes sense.
Transport went to Marc Garneau. The one-time astronaut and Liberal leadership contender returns to Parliament representing the newly created riding of NDG-Westmount.
Garneau won't even have to leave his riding to find a transport issue that needs fixing. Bus service in NDG has been a bit of a nightmare lately.
Stephane Dion is now the Minister of Foreign Affairs, now known as Global Affairs Canada. As Canada's face to the world, Dion is responsible for a huge portfolio.
It makes sense that he would get such an important role. Not only was he just a Harper proroguement away from being Prime Minister, he also managed to hold onto his seat in Saint-Laurent when his party was routed in Montreal, and Quebec overall, during the 2011 Orange Wave.
The new Minister of Youth and Intergovernmental Affairs was also elected in a Montreal riding, Papineau. Though I'm pretty sure he'll be focused on his larger portfolio, being Prime Minister of Canada.
The Downside
Looking at this Cabinet, there is only one glaringly problematic choice for progressives and it's in a pretty crucial area: finance. Trudeau picked Bay Street multi-millionaire Bill Morneau to head the department.
It's not really that surprising. The Liberals are generally progressive on social issues and downright neo-con when it comes to money.
So what does this choice mean, given Trudeau's play to the left with his election promise to run deficits and raise taxes on the 1%? To his credit, Morneau has expressed interest in income equality and said the tax code needs to be fixed, but, really, only time will tell.
The only other eyebrow-raising choice was Chrystia Freeland as Minister of International Trade. She oversaw two dozen layoffs at Reuters and helped ship those jobs to India, but it is possible to chalk that up to just following orders.
Grasping at Straws
There really isn't much else to criticize. That hasn't stopped some from trying, though.
First, there was a story about how five of Trudeau's female ministers were considered Ministers of State, meaning less pay, while none of his male ministers were in that boat. Now, it seems like that situation will be rectified.
Now there is an issue raised by Kim Campbell, of all people, but shared by some on the left, about the fact that Defense Minister Sajjan is still technically in the Canadian Forces, as a reservist. The problem being that, as a Lieutenant-Colonel, he is part of the chain of command which he, as the Minister of Defense, is supposed to be above. The thing is, Sajjan is already in the process of getting his release from the military, the paperwork just takes time.
As someone who didn't vote Liberal and are generally skeptical of the party, I've been looking for fault as much as anyone. There really is none to be found in his cabinet choices. Trudeau is starting off on the right foot, or rather, the left foot.
Yes, the other shoe will drop. His continued support for the Keystone XL pipeline and his "disappointment" expressed to President Obama when the US rejected the plan is an indication of where progressives will find fault with the Trudeau regime.
For now, though, it is all smiles and roses. I think we should make the most of this moment and get the most out of our new government. If Trudeau is playing to the left, we should support him. The moment he switches, we should call him on it.
The C-51 debate is coming up and there are plenty of issues Trudeau has promised change on and could well deliver. This is the time to get practical, and that means accepting the line that there is hope for change with the new government and encourage it to happen.
There will be plenty of reasons to criticize the Trudeau regime in the next four years. His Cabinet choices, at this point, aren't among them.