Weed, Pot, Mary Jane, marijuana – these are all names for cannabis and its derivatives. Marijuana has been helpful to people with chronic pain issues, in calming muscle spasms and in neutralizing the nauseating effects of medications.
According to the Canadian Center for Addiction and Mental Health (CAMH)'s website, 44% of Canadians say they have used marijuana at some point in their lives. A Statistics Canada report on Police-reported drug offenses in 2013 stated that there were approximately 73 000 reported cannabis offenses that year, 80% of which were for possession.
Marijuana has become one of the wedge issues in the current election because of the Liberal Party's plan to legalise it. The problem, however, is that many voters don't know what the current state of Canada's marijuana legislation is.
Cannabis and its variations and derivatives are considered controlled substances under the Controlled Drugs and Substances Act (CDSA). This law works in conjunction with the Criminal Code to control drug offenses. Marijuana offenses can be lumped into two categories: possession-related, and supply-related (production, trafficking, and importing).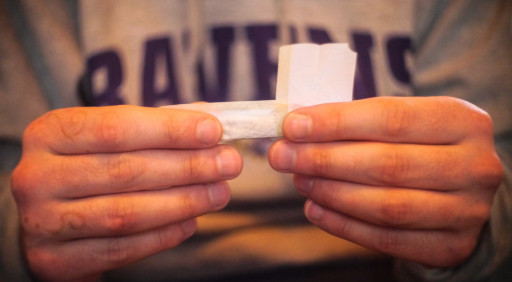 If you have marijuana in your actual possession, someone is holding it for you, or you have it stashed somewhere, you are considered in possession. You can't possess, seek, or try and get it. If you try and get it from a doctor or dentist, you are guilty of an offense unless you disclose to them the particulars relating to its acquisition and every attempt you've made to try and get marijuana in the past 30 days.
The penalties for all these offenses vary depending on how many times you've been convicted. The maximum prison sentence for possession of is five years less a day OR for a first offense, a prison sentence not exceeding six months or fine of up $1000 or both.
For a second offense the maximum jail term of five years less a day applies, or you could be made to pay a fine of up to $2000 or serve a jail term of up to one year or both. In all cases, conviction will result in a criminal record.
Trafficking marijuana is selling, administering, giving, transporting, transferring, sending, or delivering it. Trafficking is also the selling of an authorization to obtain that people would have gotten from a healthcare professional, or even offering to do any of the aforementioned things.
The sentence depends on aggravating factors like whether the person used or threatened to use violence or a weapon, sold the drugs for a criminal organisation, or did so near a school or to a minor. The maximum sentence is life in prison, the minimum is one year. However, IF the amount of cannabis being trafficked was no more than one gram of resin or 30 grams of marijuana, the maximum sentence is five years less a day.
Importing and exporting of marijuana fall under article six of the CDSA. The maximum penalty is life imprisonment, the minimum is one year. The sentence depends on whether the offense was committed for the purposes of trafficking, if the person abused a position of authority or trust, or whether the person had access to a restricted area and abused that access to commit the crime.
Growing marijuana and doing anything to alter its chemical or physical properties is considered production under the CDSA. The sentences vary according to the amount produced and aggravating factors like whether you're using someone else's property, said production put minors at risk, was a public safety hazard located in a residential area, or the person set a booby trap in the production location.
Growing marijuana comes with a maximum sentence of 14 years and minimum sentences of six months if you have less than 201 plants and more than five. If you have more than five plants but less than 201, you're considered to be producing to traffic, and any of the aggravating factors apply – the sentence is nine months or the 14 year maximum.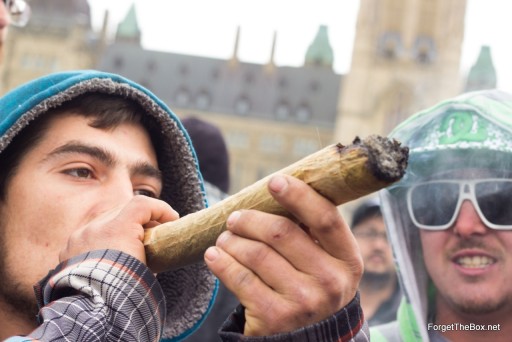 If the number of plants is over 201 but less than 500 and any of the aggravating factors apply, the minimum sentence is 18 months. If the offender has more than 500 plants, the minimum sentence is two years unless the aggravating factors apply in which case the sentence jumps to three years. Though the law is silent about what the penalty is for having four plants or less, chances are you'll get charged with possession, not production, as you were probably keeping those plants for personal use.
The Liberal Party's plan is to "legalize, regulate, and restrict" access. Legalization would start with a task force of public health experts, substance abuse experts, and enforcement specialists to advise on the creation of marijuana regulations. This includes removing marijuana consumption and possession offenses from the Criminal Code, and enacting stiffer penalties for those who push marijuana at minors, drive high, and sell it without obeying government regulations.
Many critics argue that decriminalisation, and not legalisation, is the answer to society's marijuana problems. Decriminalisation is the act of making something legal that was once illegal. Legalisation is the legal recognition of an unregulated practice or illegal act that society has already been tolerating.
However, Canadian society hasn't exactly tolerated marijuana as police continue to arrest even those who keep the drug for personal use. These people often find themselves stuck with criminal records and there is no proof that tough cannabis laws deter use. Those convicted of marijuana offenses often continue to smoke it.
With the Harper Conservatives bellowing about how marijuana is worse than tobacco and most statistics saying otherwise, it is imperative that Canadians know what their rights are with regards to cannabis related offenses.
Regardless of why you have marijuana in your possession, remember that as long as it remains illegal, you can find yourself with a hefty fine or even stuck in jail just because you wanted some to ease your pain or lighten your mood and couldn't get a prescription.
* Featured image by Joel Balsam