So I was at work and a young male customer was using the communal computer, totally normal right? I was minding my own business doing work, answering emails ect, and then I noticed a faint but familiar fapping sound that could not be much other than a man beating his meat. I'm vegetarian and not interested, Bro.
I instantly looked up and the sound stopped, he looked forward at the screen, no hands in site. This repeated for a little while, I couldn't believe it. It was nearing the end of my night, I must just be tired. He couldn't possibly be jerking off right in front of me right? Naw, no man would be that incredibly rude.
I was able to go into the office and peek through the blinds a little to see what he had up on the screen and there was nothing, only the desktop. I mean come on man, I know I am sexy, you probably have never seen a woman so beautiful and powerful as the one standing before you, BUT that is no excuse to thrash your tiny little manhood in my presence. Your fapping is NOT a pick-up line!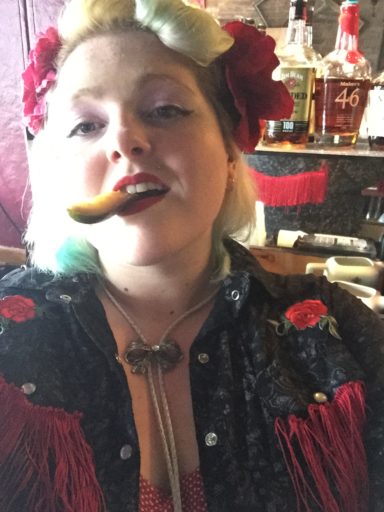 Would I have been less upset if he were watching porn on silent? Probably not, I would have just had the cookies as proof of his guilt. I would have been just as furious.
I wonder if this bizarre shit happens to every woman or just me? Am I more in tune, do I notice things that others don't? Is knowing that misogyny exists like believing in ghosts? If you know they are real you will experience them.
Ghosts are real and so are shitty men. I'm not saying that all ghosts are evil or that all men are bad, its like saying that all white people are racist or all blondes are less than genius.
It is true that because some men are jerks and some white people are racist that men need to make extra effort in sensitivity and white people need to know their privilege and break the cycle of hate and misunderstanding. I am a natural blonde genius, clearly.
Stereotypes, while not a blanket, do sometimes have a basis in truth. We all just need to learn to be kind and pay attention to break the shitty stereotypes that exist and not feed into them.
Back to the wanker: I was in no way being suggestive. I was being "customer service" cordial. I love my job, it is truly magical, but just like any other service job where you deal with live breathing warm blooded human beings you will find assholes that think the rules don't apply to them.
For the most part his crotchal region was covered by a sweatshirt on his lap, but then I saw for a tiny flicker of a moment something pink and glistening out of the corner of my eye. Like a dog's red rocket. Again it was gone as soon as it was out.
I had no solid (or even flaccid) proof that I wasn't insane and seeing things. If it was out for all to see I would have put on a protective rubber glove and yanked him out into the cold by it like a mom with her naughty son's ear.
The last straw was the next morning when I went to the basement to change the laundry and he was sitting in the dark alone with a blanket covering his crotch. Again I heard familiar fapping, as if he was just waiting for someone to catch him. Gross dude, now I definitely have to wash that blanket.
There are pages of people talking about public masturbation on the internet, doing it in school, or church, ect. So many people enjoy things better when they think they might get caught. Yea sometimes I poop with the door open, but not at somebody else's house.
Sometimes when you are horny you just gotta jerk off, it's natural, it's totally cool! Do not feel guilty for masturbating or watching porn. Masturbation can be a positive way to release energy, not a social stigma or deviance.
We all do it. Just do it in a private place and not at the expense of an innocent bystander. It is spacial rape and blatant disrespect, you are taking over a public place with your private matter. Do not assume that anyone else wants to see what you are doing, even if being caught is part of your kink, think before you put that on someone.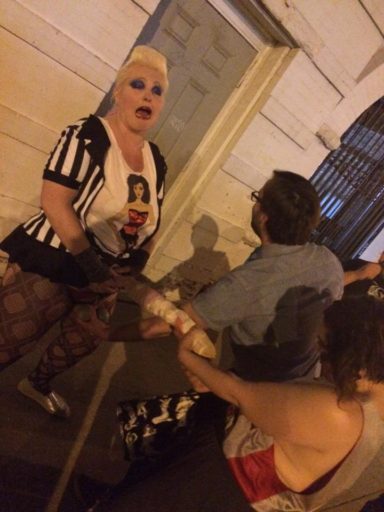 Great places to jerk off:
In your own bed!
In a rented bed!
In the bathroom! (hey some places even have glory holes)
In the shower (easiest clean up)
In the car! (when its parked somewhere remote)
In an abandoned building!
Locked in the utility closet at work.
Under a tree in the middle of the woods (like deep woods, not a park or playground, creeper)
In a shady adult movie theatre designed for that stuff with a person who is knowingly paid to mop jizz.
NOT IN FRONT OF UNWILLING PEOPLE!
If the only way you can get off if by having people watch then go to a sex club! Download some hook up apps or search Craigslist personals. Fetlife is also an incredible resource for alternative sexual preferences. Surf the internet for two minutes and you will find others who are into the same fetish lifestyle you are.
Consent is so fucking cool! Involving someone who did not give you consent in your sexual game is the same as rape, remember that next time.