Arcade Fire has been teasing fans with the new single off their forthcoming album Reflektor, setting 9/9 @ 9 pm as the launch of the first new track but the interwebs have gotten a hold of the new song and leaked it early. The song is titled "Reflektor" and features David Bowie singing alongside the Montreal group. While it is unconfirmed that Bowie is actually on the album, he was in studio with the band and producer James Murphy during recording.

This is also the suspected artwork for the album. I like that the song track list reads like a sing-songy poem.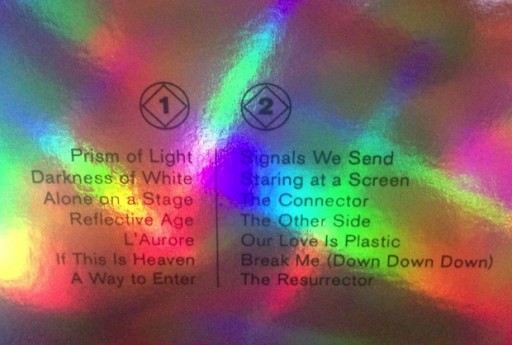 Arcade Fire also played a secret show on Wednesday night for few dozen lucky fans at Salsatheque.
As per ThemainMTL:
"Arcade Fire played a short set of all new material. The show was unexpectedly dance-oriented, due to the upbeat rhythms of conga drums and electronic flourishes alongside their most poppy sounds. Although the song lyrics shared the same themes as past releases, they traded their somber orchestral sound for something more contemporary."
Let us know what you think of the song in the comments below and don't forget to share!