TIME magazine recently included "feminism" in their "Which word should be banned in 2015?" poll. The suggestion was supposed to be meant as joke, but looking back at some of the major news stories from 2014 shows that there's no joke about it. Feminism is a movement that has not been fully realized and is very much still necessary.
Every day porn actors give willing consent for the world to ogle their naked bodies, and the internet literally gives one millions of options to choose from. The hundreds of mostly female celebrities whose nude photos were leaked in August meanwhile did not give their consent.
Despite this disturbing attack on privacy, after the photo leak celebrities like Jennifer Lawrence were slut-shamed. As Lawrence described in her October 2014 Vanity Fair article, the photos were meant as a private gift for her long distance boyfriend, NOT for the world to dissect on 4chan. One of the drawbacks of being a modern day celebrity is that the public wants to know the most intimate details of your private life. Now that demand for knowledge seems to extend to their most intimate body parts as well.
Another important online story this year was GamerGate. The events surrounding GamerGate may have begun as a protest against corrupt journalism, but it eventually devolved when women who spoke up about issues in the gamer community where harassed and threatened.
Gamer and "Feminist Frequency" author Anita Sarkeesian was one such woman. Sarkeesian had to cancel a speaking appearance in Utah after she was sent an email which threatened a "Montreal Massacre like attack" if she spoke. Thankfully Sarkeesian escaped without incident, unlike the six victims of Elliot Rodger. Rodger's California shooting spree this past May was allegedly about seeking retribution against women who sexually rejected him.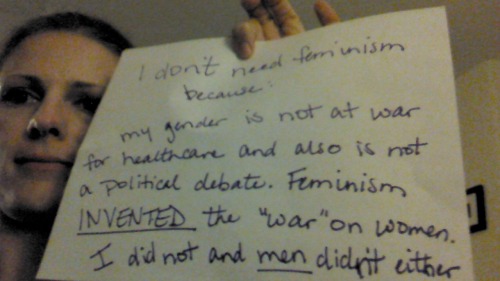 Not all feminist hate came from men this year. Women Against Feminism got a lot of press in 2014 with their stated mission being "women's voices against modern feminism and it's toxic culture." Besides the few inane WAF posters who insist they enjoy living in a patriarchal society, most declare they want equal rights for the sexes. Many also correctly point out there's unfair standards out there for both men and women. So why then do they prefer to be labelled as egalitarian as opposed to feminist?
Perhaps because even in the third wave of the movement, feminism for many still equals angry, man-hating lesbian. "The more I spoke about feminism, the more I realized that fighting for women's rights has too often become synonymous with man-hating…For the record feminism by definition is the belief that men and women should have equal rights and opportunities," Emma Watson (recently appointed feminist of the year) said during her eloquent speech at the UN in September.
Some believe that celebrities like Watson standing up for feminism in fact negatively impacts the movement. In her article Emma Watson? Jennifer Lawrence? These aren't the feminists you're looking for, feminist writer Roxane Gay worries celebrity culture has muffled the meaning of the feminist movement. She also argues that there's no need to make feminism more accessible to men.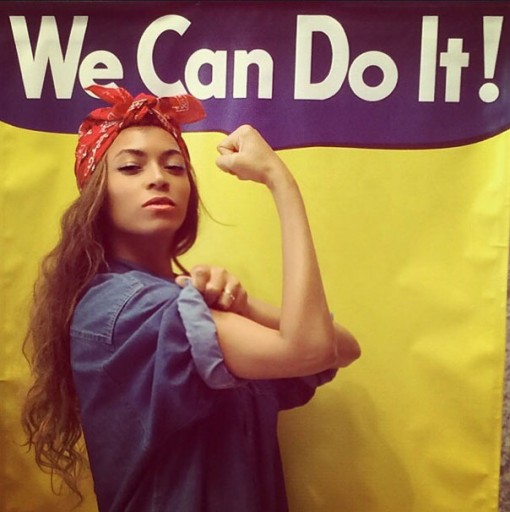 Gay's arguments are worth analyzing. Are celebrities who tweet selfies of themselves with signs saying #HeforShe or #BringBackOurGirls making a big difference? Probably not. But it's impossible to deny that famous face gives global attention to causes that need it.
And if feminism ever hopes to truly achieve its goals, it does needs to work side by side with men to make it happen. How incredible would it be if male and female feminists could inspire men to be less like pick-up artist Julien Blanc and more like Pakistani diplomat Ziauddin Yousafzai?
Yousafzai is the father of this year's Nobel peace prize winner Malala Yousafzai. In March Yousafzai gave a TED talk (see video below) about misogyny and the patriarchy in developing and tribal societies. By not "clipping his daughter's wings" and by teaching her as a girl she too had the right to go to school, Malala has inspired a generation of women to stand up for their rights.
Brave families like the Yousafzai's are the most important reason why feminism still matters. Long after Hollywood has moved on to its next cause du jour, charities like  The Malala Fund will still need support. Twitter may have died down with its #BringBackOurGirls intensity, but it's important to remember most of those girls are still missing. Women in Saudi Arabia are receiving prison sentences for driving cars. Gang rapes and lack of police interest in the crimes continue to plague India.
So the haters can spout all the nonsense they want about how feminism hurts women. But the rest of us are going to remember that feminism isn't just a word that Beyoncé calls herself. It's an important movement that affects all women on the planet, and still has a lot of work ahead.