We tend not to see food security in the headlines. Yet sustainable food systems underlie nearly every hot issue—from economy to foreign policy to health. Save for passing mentions at rhetoric-heavy Climate Change conferences, food systems remain in the shadows when it comes to everyday news.
Yet to many food advocates, researchers, farmers and workers, two hard numbers remain the serious fixation.
The first is 2050. The once far-flung year is suddenly within view.
The next is 9, or rather, 9 with 9 zeroes. That's the number—9 billion—we'll need to feed in 2050.
Far from some sci-fi fantasy, this is the massive problem at the core of humanity's other crises.
You'll hear from the UN that we produce enough food to feed every mouth. You might have heard that the waste, corruption, national squabbles and inefficient distribution systems our largest barriers to this goal.
Yet in the shadows, huge things have been happening. Here are three random food stories you should watch. Not only do I predict that each will grow immensely, creating huge waves when they do, they're each connected to several other issues, representing the importance of food when it comes to climate, politics or economy.
Turbo Urban Growing & Open Source Planting
With the swell of urban populations and energy crises, urban veg growing has become something of the designer issue. Though many individuals boast of their container veg, few organizations have truly cracked the field wide open. In the end, urban food production, nice as it makes us feel, must increase its scale and efficiency hundreds of times to really be a factor in feeding urban populations.
In a recent Wired piece, one such game changing startup is mentioned. PlantLab has developed methods to (purportedly) increase production efficiency by 4000% while using 90% less water (which is the other big problem facing urban growing).
…it's holding as proprietary secrets methods claimed to be 40 times more productive, using 90 per cent less water, for growing food that is ten times more nutritious.
Huge developments. Keep your eye out. Though the MIT folk who have been working on this issue say that the other thing to watch out for is the "joining up" of these solutions, in the open source fashion that created the Internet. If this type of cooperation happens, we could see disruption on the same scale.
"What we need," they say, "is an open, joined-up approach to solving a significant global problem."
Fish Farming Explosion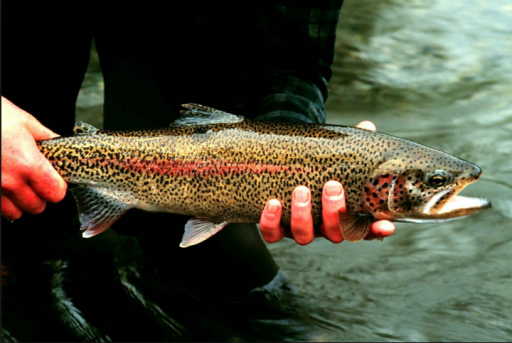 The story that's been passing us by lies underwater. Once again, while overfishing was the big issue of the end of the 20th century, the inefficiency of meat is the big issue of the 21st so far. Yet meanwhile, the FAO (UN Food & Agriculture Organization) has been tracking the rise of fish farming. Fish farming is simply the production of fish in controlled environments, the way agriculture did to plants and animals. Once the stuff of negative stories (ie salmon, etc.), fish farming is now simply the status quo.
It will be huge going forward. It's the fastest growing food sector. Just pause and take that in. Considering this fact, when's the last time you heard stories on fish farming?
Furthermore, next time you bite into some fish, consider that there's more chance it's farmed than caught by fishermen, even the trawler-types. The FAO tells us that it makes up
More than half the fish consumed in the world now comes from aquaculture, outpacing fish caught in the open ocean.
Furthermore, it's made over 90 million tonnes in the past decades, making it the fastest growing food sector.
Veggie Cheerleading Has Sunk Us
We're still eating too much meat. Yet the social factor of being omnivore might be destroying real progress. The food movement and social politics have led more and more in the US, say various new studies, to claim we're curbing our meat eating.
In reality, we've hardly changed our meat consumption since the "food movement" and folk such as Michael Pollan and Mark Bittman made us aware of the wider impacts of eating meat, both ethically and environmentally. Here's one quote from one researcher on National Public Radio:
In a nutshell, Americans' meat-eating habits haven't shifted much. "There's no significant change in the number of times per week people eat meat in the last few years," Mike Taylor, chief medical officer for Truven, tells us.
If anything, the social factor — and I don't hold the 'food movement' blameless here — has led us to become "veggie cheerleaders."
One more quote from researcher Roni Neff:
"We are still seeing a lot of people saying they are eating less meat, and a lot who want to eat less meat."
I'd like to think that's good.Though I fear it's worse.
For if we "feel good" we usually don't change. This is worth watching, given our rate of meat consumption is becoming less and less sustainable, certainly in light of 2050's population numbers.