The Montreal Fringe Festival is a festival for the underdogs. As Fringe Spokesperson and Board President Helene Simard said at the festival launch, Fringe is a place for people who want to put on a show but have always been told "no". Whether you're a female artist, an artist of colour, a non-binary artist, or on an LGBTQI artist, "Fringe always has room for you."
The Montreal Fringe Festival is huge, with hundreds of artists putting on shows from May 27th to June 17th. With so many shows to choose from, it's hard to pick what to see.
One way to choose is to go to Fringe for All, an event that takes place on opening night of the Festival. At this event, anyone with a show at the Fringe can take the stage for two minutes to give prospective audiences a taste of what their show is about.
It's an endurance test, as some of the snippets you see confirm every negative stereotype about independent theatre. But if you're willing to tough it out, you're going to find some real gems.
I'm here to help. Below you'll find some of my pics for the best shows at Montreal Fringe 2019. Please note that I have tried to offer recommendations in a variety of genres and languages.
Why Are You Afraid of Clowns?
There is something inherently funny about a cutesy character behaving like an awful human being, and if the snippet I saw is any indication, the R'Iyeh Theater Company's Why Are You Afraid of Clowns? is going to be a blast.
A man came on stage in a clown costume with a blanket over his head, screaming angrily. Then he pulled off the blanket, revealing a clown wig and red nose, handed an audience member an apple, and pulled out an axe.
It was short but hilarious, and by far the best snippet of the night.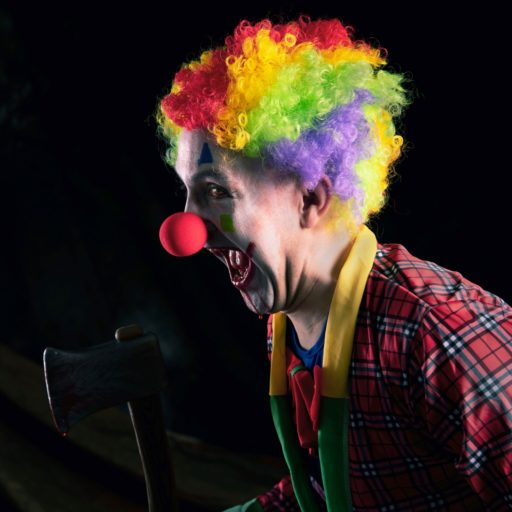 Les Plaisirs Interdits
Some of the best comedy is about contrast, and like my last recommendation, Productions Belle Lurette's Plaisirs Interdits offers just that.
The characters presented were prim and proper and in period costumes– a nun, a priest, a maid, and a very conservatively dressed upper crust man and woman. I was about to roll my eyes… and then they opened their mouths, and what came out was a slew of hilariously lascivious songs about sex and sexuality.
It's a French language production, so if you have a poor grasp of the language you might not get all the jokes, but if you can manage, check it out!
House of Laureen Presents: Mx. Queerdo MTL
If you love drag, you need to check out Mx. Queerdo. Presented by House of Laureen, a Montreal-based drag family. The show stars Uma Gahd, and is all about a pageant, Mx. Queerdo.
If the snippet I saw is any indication, it's going to be a blast!
Re-Imagined
I'm not much into dance shows, but if I were to see one at Montreal Fringe, it would be Eva Kolarova Danse's show Re-Imagined. The twenty-five-minute show explores loneliness and relationships with contemporary dance.
Their two-minute bit at Fringe for All featured a dance at once graceful and erotic, portraying without words the complexity of human relationships.
Happy-Ish: Russian Immigrant's Guide to Smiling
In the era of so much anti-immigrant sentiment in Quebec, Happy-Ish is a show worth seeing. Vadim Gran's solo storytelling show is about a Russian immigrant trying to navigate life in Canada.
The bit I saw featured an angry bearded Russian man holding a smiley balloon while trying to smile to make himself more approachable… And failing spectacularly. It was hilarious and a good indication of things to come.
Opera Reviens-Moi
One thing Fringe heavily encourages is seeing a kind of show you never have before and opera is certainly outside the box for many.
Though the art form has a reputation for being more for rich old people, the snippet of Opera Reviens-Moi I saw was approachable and funny, and the actors certainly have the pipes befitting the genre. It looks to be a marriage of the classical and modern and a good way to introduce people to opera.
Fairy Fails
Fairy Fails is the story of a fairy who can't fly. Starring House of Laureen's Dot Dot Dot, it looks to be a treat for anyone who loves glitter, twinkles, twirls, and fairies.
A Brief History of Time
This play specializes in presenting complex concepts in a simplified, approachable format. Their presentation at Fringe for All used a variety of toys and props to explain astrophysics.
If you're interested in the unknown but don't feel like opening a book, check out A Brief History of Time. You might learn something.
L'Appel du Vide
Anyone who ever went through a witch phase in high school will want to check out L'Appel du Vide. It's the story of a grieving witch who decides to perform a ritual to bring about the end of the world.
It looks hilarious and the bit I saw told me it will have all the theatrics a witch story needs.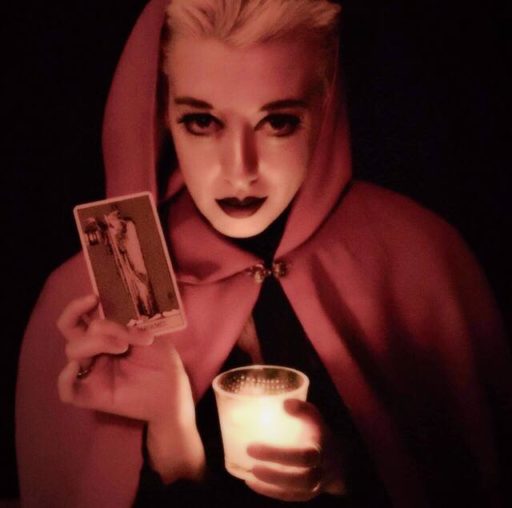 The Aventures of Humphrey Beauregret: The Case o'Bianca
Following a successful award-nominated show last year, Philo 14 is back with an English sequel to their French language puppet show Les Aventures de Humphrey Beauregret.
The theatrics in The Adventures of Humphrey Beauregret: The Case o'Bianca seem to have been taken up a notch, but the drama and humour and puppets are still there, proving that puppets aren't just for kids.
Antonin Artaud's Spurt of Blood
Director Marissa Blair assures you that there will be blood in Antonin Artaud's Spurt of Blood, but it's blood that will wash out. An immersive theatrical experience featuring a cast of characters as interesting as they are creepy, it's play written by philosopher Antonin Artaud while developing his Theatre of Cruelty philosophy.
Though the snippet at Fringe for All was mostly disclaimers about the kind of blood in the show, it looks to be a sure thing for people wanting something a little different.
The 2019 Montreal Fringe Festival runs May 27-June 19. Full Schedule: MontrealFringe.ca
Featured Image via Montreal Fringe on Facebook