This Saturday welcomes the tenth celebration of Montreal's Nuit Blanche. These festivals have been happening all around the world for over two decades now. The goal: to transform a city into an all night art party. With events from dancing to performance to  poetry to visual art, there is something for everyone. This is the one night a year we are shaken out of our homes to experience the city and it's cultural decadence illuminated.
Programming is in five different zones: Quartiers de spectacle, Old Montreal, The Olympic Park, The Plateau and Mile End, and even an underground site throughout the metro stations. During Montreal's all nighter,  the metro will stay open all evening, as well as shuttle buses around the city to get you to and from each happening – clearly you have no excuse to stay in this Saturday! Do your best to plan the night accordingly as there's lots of ground to cover and lots of hours to fill. After a few fantastic Nuit Blanches in several major cities, I look forward to see what Montreal brings to the table.
Here is my advice on how to get the best out of your Nuit Blanche experience:
1. Plan accordingly! Make a list of the sites you want to visit, plan out your route and double check times to make sure you can get there on time. Most listings include start and end times, as well as the times that the artist is present (if you'd like to get a more immersive understanding of what you're experiencing). With many things closing at 3 a.m., do your research and check out what you're really interested in, there is nothing worse than making it across town to be disappointed with the experience.
2. While the snow might be melting, let's not forget it is still winter. The best advice I can give for enduring a full Nuit Blanche is keep warm. You might be bouncing between sites but remember travel time is included, and as the sun goes down it gets chilly. Wear an extra layer or two if you're trying for endurance this Saturday.
3. If you plan on enduring the entire night – make sure you get enough sleep. Maybe catch a nap, and take the first couple hours off. Getting out a bit later means that the crowd becomes thinner, which allows you to have a more intimate experience as a viewer. If you take this route, make sure you double check times of the events you'd like to get to as some of them aren't open the full duration of the festival. Remember, the metro is open all night, no reason to rush!
4. Let yourself be fluid. While it's best to have a plan, it's okay if you don't hit each spot on your list right away. You have all night, and there's tons of beautiful art of each persuasion to experience.
Here are some of the events I recommend Nuit Blanche 2013:
Catherine Bolduc, Labyrinth (Ikea) (Square-Victoria)
Caroline Dejeneffe, La Naissance, La Vie et La Mort (McGill)
Emily Hermant, Hésitations (Bonaventure)
Matériaux Composites and Marie Eve Fortier, Living Room N˚2: L'effet Tunnel (Square-Victoria)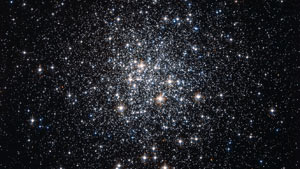 France Dubois, Nébuleuses (Place-des-Arts)
Vincent Ducarne, Still Lives (Square Victoria)
Luminosonicities, Goethe-Institut (Place-des-Arts)
Every Song I've Ever Written, Usince C (Beaudry)
The Divine Comedy, Galerie Bac (Beaubien)
Turn on a Dime, Citizen Vintage (Mont-Royal)
Spaces Between, Mainline Theater (Sherbrooke)
You can also download the Nuit Blanche iPhone/Android app for updates.
A happy Nuit Blanche to all!