It has all come down to this. Tomorrow night we will know the result of #ELXN42, the longest Canadian Federal Election campaign in recent memory.
With millions of votes already cast in advance polls, no more nationally televised debates left, and no real time for new media stories (except for huge ones) to take hold, it's all about the ground game now. All the parties know it and have been sending their armies of volunteers out to knock on doors and call voters all weekend and will quadruple their efforts tomorrow.
At this point, I think the election is still too close to call. Sure, each party will tell you that they are headed to victory and so will their pundits, but what will it actually take for each of them to win?
Well, here is my analysis, in the order the parties are currently polling nationally:
The Liberal Party of Canada (LPC)
They started at the bottom and now they're here. On top of the polls. For this to become reality, recent polls need to be right as well as mainstream media predictions.
For Justin Trudeau to become our next Prime Minister, corporate pundits need to be correct and not just thinking wishfully. Or, they have to be powerful enough that their pieces cause their wishes to be fulfilled.
If enough Anyone But Conservative voters, particularly those in Ontario, think the niqab issue damaged NDP chances of retaining Quebec and lined up behind Trudeau, the Libs may pull it off. That is if the last minute scandal surrounding Dan Gagnier, their now former campaign co-chair/Enbridge lobbying tutor doesn't take hold.
The Conservative Party of Canada (CPC)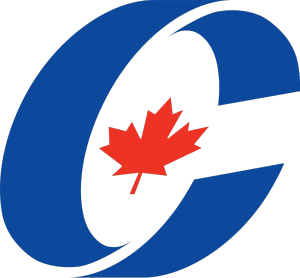 Stephen Harper is a master electioneer, but his strategy may have finally caught up with him. Making it a super long campaign and then throwing a curveball covered in a niqab at his top ranked orange opponent late in the game was a brilliant, though morally bankrupt, strategy.
If the campaign had ended two weeks ago, it may just have worked. However, it's possible things may have gone on just a bit too long for the Conservatives. Even Lynton Crosby, the so-called Australian Karl Rove, has jumped ship.
Crosby's strategy is still at play, though. If Harper hopes to remain Prime Minister, Canadians not only need to be as xenophobic as he thinks, but their prejudice needs to be the first thing on their mind when they go to the polls.
Endorsements from corporate media at the behest of their owners could also help bring about a CPC victory as well as support from the wealthiest Canadians. Niche campaigning from the likes of the Ford brothers could help, too, but statements critical of Trudeau having smoked weed do more harm than good when they come from Doug Ford, an (alleged) former hash dealer and brother of admitted crack smoking mayor.
Plus they could always cheat.
New Democratic Party (NDP)
Remember when I said that the ground game is the key? Well, that applies to the NDP more than any other party. With poll numbers sinking, the local candidates and their campaigns have the best chance of reassuring voters that a vote for the NDP is the best way to defeat Harper.
It would take a superb ground game this time out for Thomas Mulcair to become Prime Minister, but it is possible. Recent polls being wrong would help, too. Keeping the Quebec seats they won during the Orange Wave and adding a few more is essential, so the Bloc really needs to implode more than they have been.
They would also need a strong First Nations turnout, which may happen. Mulcair spent much of the last two weeks campaigning in First Nations communities promising an almost immediate inquiry into Missing and Murdered Indigenous Women, nation to nation dialogue and more. It may pay off in ways other than bolstering his progressive credentials.
Mulcair has been impressive even since the party's poll numbers started tanking. He kept his cool in the TVA French debate and in a recent interview on Vice. That could help. The Gagnier scandal growing legs would help, too.
Green Party (Green)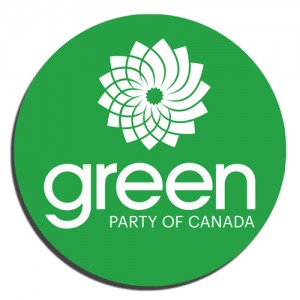 The Green Party's ultimate goal this election should be to retain the seats they have and win as many new ones as they can. If they succeed, they could end up wielding some power in a minority parliament.
Most of those seats will probably come in the west of the country where the party has been focusing their efforts. If their ground game was solid, they very well may achieve that goal. If not, well, as long as Elizabeth May still has a voice in Parliament, the party will not be in bad shape.
Bloc Quebecois (BQ)
For the Bloc, a victory is the majority of seats in Quebec. That's just not going to happen.
At this point, the Bloc winning any seats would be impressive. If leader Gilles Duceppe wins his back and overall they top their 2011 seat count of four, it will be a victory for them.
For this to happen, it would take, for lack of a better word, a miracle. Their desperate play to the right on the niqab issue only benefited the Conservatives and indirectly the Liberals.
Bottom line, the Bloc is screwed.
What I Think Will Happen
While this not what I hope will happen, it's what seems the most logical outcome on Monday evening will be. I predict a Minority Government. Regardless of which party comes out on top, I'm pretty sure none of them will win enough seats to form a majority.
Coalitions are possible and so is a huge role for the Governor General in selecting our next Prime Minister. But I guess only time will tell.
Oh yeah, there's also still a few hours to vote in FTB's Election Poll. The winner gets an endorsement post written on behalf of FTB readers published on election day.