Listening to Montreal band Atsuko Chiba can most accurately be described as an Experience. I say accurately described because in reality, there are few words that can properly capture what happens to one's brain and emotions when Kevin McDonald, Karim Lakhdar, David Palumbo, Eric Schafhauser, and Anthony Piazza all get together and play music.
This is mostly due to the fact that Atsuko Chiba is much more than five people playing music together. It's a force all its own, almost an autonomous being with its own energy, life, and purpose.
Without getting too carried away, it's safe to say that these five very talented people have managed to combine their ideas and abilities to create something so seamless, it acts as one unit. According to them, their music would not exist were it not built on a solid foundation of teamwork and trust.
"It's like a freight train now," guitarist Karim Lakhdar said. "Everyone has the same purpose, no one's second guessing, no one has one foot in the water, everyone's all in. We're five guys with a drive, it creates a good energy. If you're not feeling it that day, you have someone else to help you out."
Bassist David Palumbo agrees.
"It's really comforting to have four other people share that same vision," he said.
A last-minute show put on by students in Concordia's electroacoustics program – where guitarist Kevin McDonald and Lakhdar studied – brought the five of them together on a stage for the first time almost two years ago.  Since then, they've managed to put together a full-length album and are very close to finishing their second full-length, which has been in the works for a year.
Their signature sound, which falls under the umbrella of experimental but includes elements of psychedelic, punk, post-rock, metal, and prog-rock, is the result of an organic writing process whereby everyone pulls their own weight and feeds off the others.
When it comes to writing music for Atsuko Chiba, McDonald says there is no real formula.
"Most of the time, one of us comes up with a cool idea and that becomes a springboard," he said.
"We try to set a certain mood," Lakhdar added. "We want it to feel like a certain place or thing, that we might even invent; it only makes sense to us."
He compares the writing process to a relay: one person brings an idea forward and someone else picks it up and brings it further.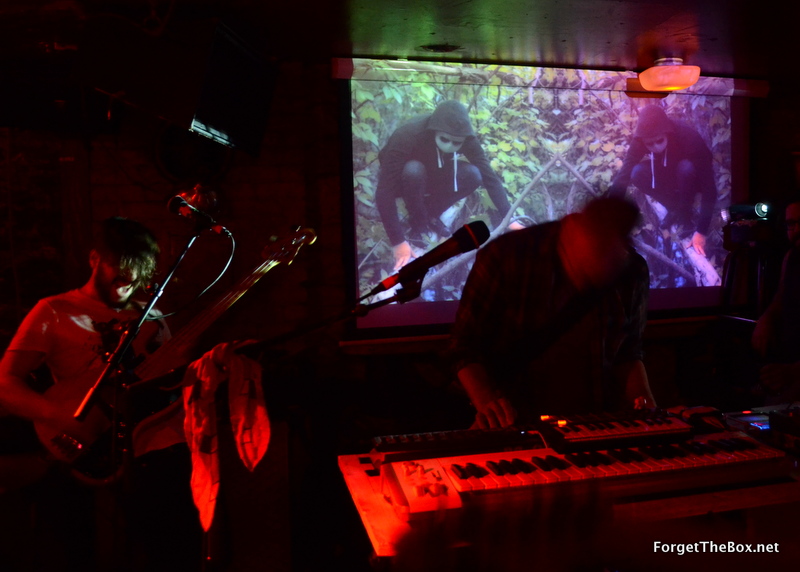 "[For this album], we had bits and pieces, song ideas and transitions in mind already," said Palumbo. "But besides that, we had a whole concept for the album, kind of like a story that we referred to every time we were working on a song. The music is very visual so we almost invented this whole world where these characters live."
Although these concept ideas that the guys are referring to are very abstract, the listener is definitely left with the impression that their album is a work that needs to be listened to almost completely from start to finish.
"There are some songs that you can listen to individually for sure, but on some level we're imposing a long listening experience on the listener," McDonald said.
A somewhat bold move in our internet age of short attention spans, downloading and listening to songs on shuffle. However, Atsuko Chiba are not opposed to people listening to their music for free and definitely see the internet as a strong ally for a local DIY band.
"It's almost like a business card," Palumbo said. "Listen to my album for free and if you like us, come see us at a show or help us out any way you can."
"At the end of the day, I'm happier knowing that people are listening to our music than anything else," McDonald added. "But I also want to keep playing music, so where do you draw that line?"
"You have to trust people, that's what it is," Lakhdar said.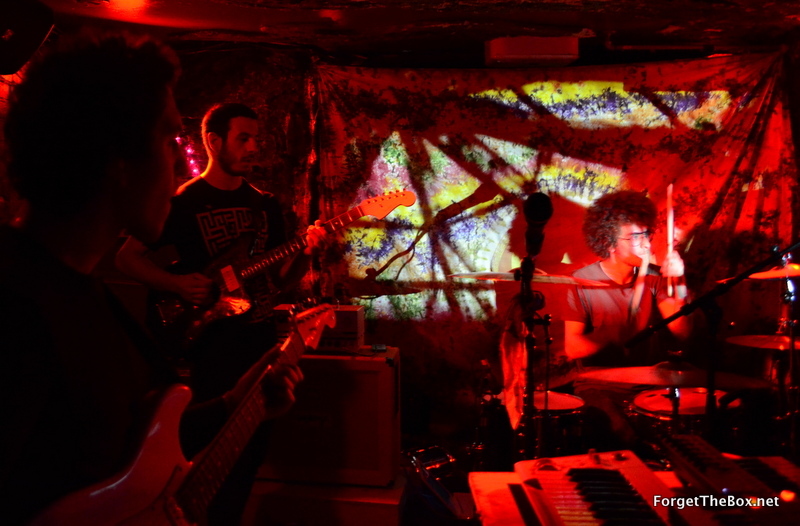 The band emphasizes that they have a lot of support from friends inside and out of the music scene, something that is crucial to Atsuko Chiba's survival. Whether it's for the album art for their first release, Animalia: Several States of Being, done by artist and musician Gianni Berretta; or mixing and sound work by "6th unofficial band member" Matthew Cerantola, the band benefits from collaborations with others in the music community.
"A lot of the work people do for us right now is free, so it feels good to have people that believe in our stuff enough to do that," Lakhdar said.
Ultimately, it all stems from the band's own confidence in their work.
"If we didn't have that conviction, I feel like people wouldn't really give a fuck about us," Palumbo said.
It's a delicate balance: on the one hand, it's important to stand by your music. But on the other, there's the acknowledgement that you can always do better. They are constantly aware of this impulse to challenge and improve previous work.
"You can never be completely satisfied. If you're satisfied, there's a problem," Lakhdar said. "You can be happy with something for a bit, like when we finish an album. But as soon as that's done, we want to move on to the next thing, make it different, make it better. It's just about continuing and continuing because you can't stop."
It's a universal sentiment felt by artists of any medium. But they admit that it's important to practice restraint. One way they achieve this is by really listening to the music and paying attention to what a particular song or section calls for.
"You have to be willing to throw stuff away 'cause you can't fit more than you have to into a song," Palumbo explained. "That's the song at its most pure state and that's what it should be."
"Sometimes, it takes doing nothing to achieve that," McDonald said. "It's perfect the way it is, I don't have to add anything."
It all goes back to the confidence that each member of Atsuko Chiba has in the others to do what's best for their work. That can sometimes mean putting egos aside and being critical of one another in a way that is positive and constructive.
"If I play something that I'm one hundred percent sold on but everyone else says is not right, I have to understand that these guys are not telling me that I suck; they're telling me that right now, it's not what has to be played," Palumbo said.
"If we talk about it in a way that it has its own life, it's because it does," Lakhdar said.  "When we play together, there's an energy and it wouldn't be the same if it was someone else."
"There's a lot of sacrifice involved in doing this. You're putting all your time into something, you're wearing your heart on your sleeve," McDonald said. "When you're constantly sharing this super personal thing, there's no veil."
Atsuko Chiba perform Wednesday, November 6, 8:30 p.m. at Il Motore with 65daysofstatic and Caspian. Tickets here.
Photos by Bianca David.