It was another Acid filled night at psych fest, except I wasn't on acid, and yet I still managed to trip out.
The Montreal Psych Fest brought 14 bands together over three days. Many of them were well-enough known by the Montreal Psychedelic music community, such as Crosses, Birds of Paradise, the very pop-oriented Milk Lines, human eye, Adam Stranglers, Blue Cheese and numerous others.
The fest demonstrated the many diverse genres in the contemporary psychedelic music including weird punk, stoner rock and feedback noise.
One band might be punk with fractured waves and the other might be noisy trance with dancy beats. So when it comes to psychedelia and Psych Fest, you never know what you're going to get. Regardless of their type of music, though, the bands all made you zone out from the confinements of reality.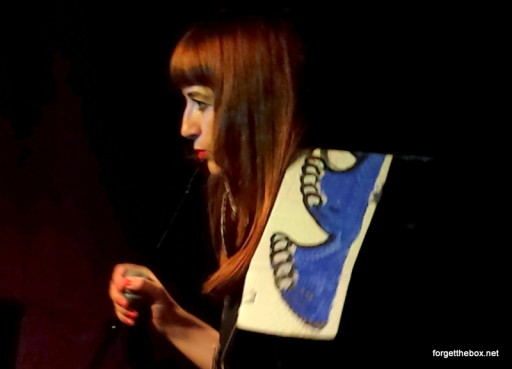 Thursday's night show at Divan Orange featured Punctuation, Milk Lines, Crosses and Birds of Paradise and Saturday at La Vitrola offered Human Eye, Blue Cheese, The Aura, Adam Strangler and IDALG. I went on Friday and it was my first Psych Fest. I had heard very good things and the internet was raving. I had to go down check it out.
Friday's show was also at La Vitrola, that strange club locked between the squalor up three flights of stairs. Performing were Demon's Claws, PYPY, The Marinelli's, Pachyderm and Paul Jacobs. All put on experimental performances of psychic abilities, as they moved through their audiences' minds like a psychotropic drug. And I mean that literally. Some of us were, in fact, in trances, waving head side to side.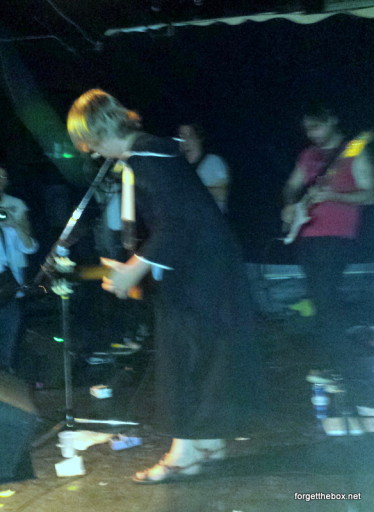 When I arrived Pachyderm was tripping out the audience with their many psychedelic Arab scale riffs and tangents.
As the night progressed, I really appreciated the subtle increase in volume, as each band seemed to increase in power.
The first three bands brought their own versions of psychedelic music, but I felt Demon's Claws really hit the nail on the head when it comes to what is a modem day psychedelic band. Their tunes reigned in the complexity of a great minimalist set.
The last band of the evening, PYPY played some pretty hard rock anthems. Their post-punk avante garde style proved that Psych Fest can get the good acts right before Pop Montreal comes to town.
The Psych Fest showed me that you can rock a crowd while swaying your head back and forth and that any type of song can go off on trippy random psychedelic tangents.
Before I knew it the festival was over, but left behind a enjoyable evening with some amazing bands. Here's hoping I trip out at next year's fest.