We need change. What happened to serve and protect? Freddie never had a chance. Apocalypse plague of humanity drawing closer with every injustice to every name I can't remember, because there are too many. You have the right to remain alive! Too many people are murdered by the people supposedly serving and protecting them.
This revolution will not be televised!
It will be caught with the camera of a dying cell phone by the thumb of child who knows no slavery, but is a slave to connection without being connected to the fact that folks are dying – for what? I sit on a floral covered futon in a room where the only discomfort is that the ceiling fan is making my feet cold and I am too lazy to pull the chord. I am typing on a iPhone that was new at Christmas, but is quickly becoming obsolete. I spent the morning smoking bongs and catching up on what's happening outside my line of sight. I feel defeated.
Nepal. Baltimore. Places where fates were decided without remorse or recourse. An earthquake quickly drowned out by coverage of a race riot. A man dragged into a police van and then beaten until his spine was severed. Watching videos and reading both genius and fucking ignorant comments, reading the news through my Facebook feed, the Twitters of anyone who is anyone that Fox News can grab on to. Wonderbread reporters saying stupid things to people who are desperately trying to save their children and bring light to the hardships in a desperate America.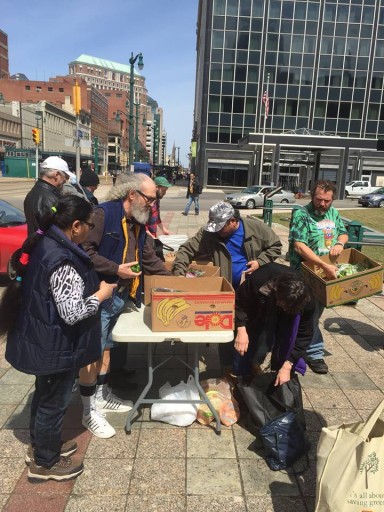 It's not as hard to talk about race through the safety of tapping of your finger on a little glass screen that has so much power. There is no answer I can provide to why humans judge other humans based on the color of their flesh or contents of their presentation. I know that I have been judged and made similar shameful judgements, but I also know that regardless of growing up in the poorest neighbourhood of one of the poorest cities in the country, I still made it to where I am now. I have not personally been the victim of Police brutality or the true ugly face of racism, but I unfortunately know how very real and present it is in our world.
I was once standing outside of the old Pink, a Buffalo dive bar in the hippest neighbourhood, and there was a man pan handling – not being too pushy, just normal. After several moments: a car pulled up and two police officers dragged him away from the bars patio area and threw him to the ground in front of a crowd of a summer Saturday night drinkers. When he was picked up from the cement one officer pretended to kick him and they all shared a sick smile. I stood there and did nothing. I held my Jack and Coke in one hand and cell phone in the other and said absolutely nothing. I was 21. Out of fear my lips were sealed. I didn't want to get involved. I regret that everyday. Standing up for even one person is the most important thing one can do.
I am angry, but fighting violence with more violence is counterproductive. Peaceful protests, nonviolence, and using art as activism are the only true answers. There are people rioting for sports teams, the KKK and Nazis still exist. Hate mongers and cold blooded killers, gay bashers and wife beaters roam the streets. War is present in all societies. And the most popular children's toys are always guns. Why are humans, as a whole, so aggressive? Video games and rap music? Heavy metal perhaps. Violent horror movies maybe. Children being raised by the internet? Unfaithful media? Who the fuck knows! Maybe it's none of the above or a combination of all.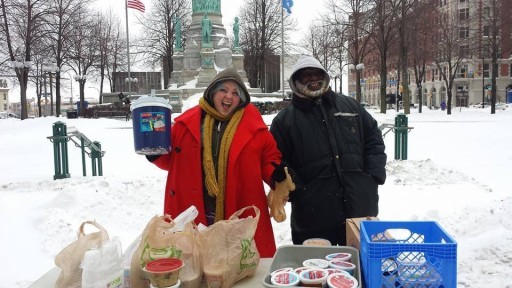 Sadly there are disconnected fronts, people fighting for the right thing in the wrong way. Looking for attention, not resolution. Do not stir the pot in someone else's battle. Solidarity is important. Stand with and support, but do not fight for them – it's not always your battle. Be educated. There is a group of rabble rousers in front of every city hall inciting a riot. These people are my friends. I agree with their heart and dedication, but when they jump in bull horns first, that leaves no time for tact.
There was a possibility of my cousin becoming a cop – it made me think. He is a good one with the right intentions. I would hope that the shitty crime filled world wouldn't eat him up. We need more honorable humans in law enforcement.
I care about everyone, every person deserves love and respect and food and smiles. There is a lot that needs to be done and there is nothing you can do about it by simply being quiet! Incite a riot within yourself, bring peace by being peaceful, helpful, loving, and making your own discussions and decisions based on life and not what the media portrays.
The way a story is covered, paying attention to one insignificant part of the story, grabbing onto the juiciest bit of bullshit and shifting the entire tide – it makes me sick. Violence sells. The News is not Reality Television, just as reality Television ain't real. None of it can be trusted, get your news by being present in the world you live in, be there when it's happening and, when actually reading or watching other people's representations of the world events, make sure to find every perspective and never ever trust the biggest headlines. Again: the revolution will not be televised.
Race: it's not something you can win by being the tortoise in a world of selfish and ignorant hares. Everyone is different and diversity is a spectacular gift that we all share. We all must accept each other's differences and appreciate the beauty of being unique. Be the change you want to see in the world. Do not tolerate ignorance or hate. Be a good example for new generations. Do the best you can to fight the good fight in the name of peace, acceptance, freedom and above all else love.
The featured image is a painting by Cat, inspired by the events at Ferguson.