Something's stirring inside me. It's a strange feeling that I can't resist, won't resist. This year, as I gather my top must-sees, I'm being pulled into new directions at the altar of Fantasia's offerings. This is my fifth year covering the fest, and although I certainly won't pass up the opportunity to immerse myself in my go-to films genres, I'm finding myself peering into different wells from amongst the 130 features screening over the next three weeks.
Amongst this top 20 you'll find my usual favourite flavours – sci-fi existential films, gut wrenching looks at the underbelly of families, coming of age, and the nature of life itself. There's no hiding that I'm a bit of a misanthrope with some leftover teenage angst.
This time, however, you'll also find a lot more comedies, crime thrillers, and, the biggest surprise of all to me, several body horror and creature features. Take this leap of faith with me as we embark once again on our yearly Fantasia pilgrimage.
#20. For the Love of Spock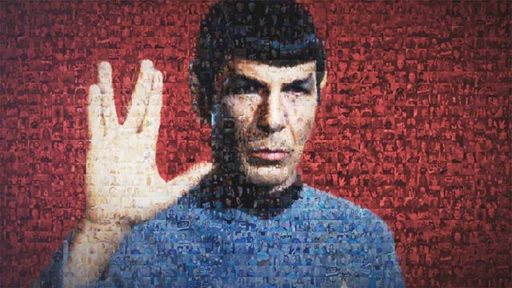 USA/2016/Adam Nimoy/Documentary
For the Love of Spock is an in depth look at the Star Trek's most popular character and the actor who brought him to life. The doc is narrated by Nimoy's son, Adam Nimoy, and takes a look at the life and work of Leoard Nimoy through interviews with fans, family, friends, colleagues and his relationship with his son. For Trekkies and the Trek curious, For the Love of Spock is sure to please. Live long and popcorn.
Screens July 16  at 4:10 PM at the SGWU Alumni Auditorium (Hall Theatre)
#19. The Master Cleanse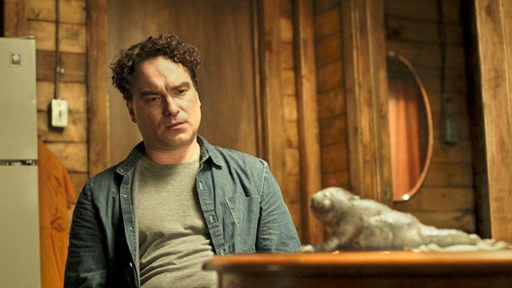 USA/2016/Bobby Miller/ Horror, Comedy
This black comedy follows Paul (played byJohnny Galecki), who in the throws of heartbreak, decides to join a spiritual retreat to flush out those inner demons. Relatable. This retreat, however, might be more than his gut can handle.
The Master Cleanse is Bobby Miller's feature debut and is having its international premiere at the fest. Mitch Davis, Fantasia Co-Director, hints to one of the secret ingredients in this cleanse regiment: "a assortment of practical puppeteer and animatronic creatures whom, it must be said, are some of the cutest creations the screen has see since Gremlins, even if they come from a much darker and more Cronenbergian place." I'm sold.
Screens on July 16 • 10:00 PM at the SGWU Alumni Auditorium (Hall Theatre)
#18. Don't Breathe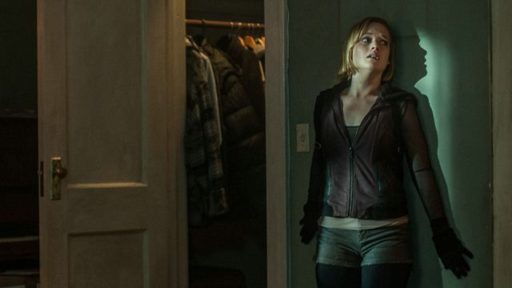 USA/2016/ Fede Alvarez/Horror
I hesitated at first with this film because I'm a bit done with home invasion films right now. That being said, this one offers a new perspective right off the bat: it is from the perspective of the home invaders. A trio of friends picks the wrong mark, a lonely blind man, when they suddenly find themselves trapped in the home in a hellish labyrinth.
With Ariel Esteban Cayer, fest programmer, hailing Don't Breahe amongst the ranks of Saulnier's Green Room and Fincher's Panic Room, it's hard to resist not going through that door (or broken window) ourselves.
Screens August 3 • 9:45 PM at the SGWU Alumni Auditorium (Hall Theatre)
#17. The Dark Side of the Moon
The Dark Side of the Moon from Film Fund Luxembourg on Vimeo.
Germany/2015/Stephan Rick/Thriller
Urs, the head of a phamarceutical company, is growing weary of his life and after some bad shit goes down, decides, like one does, that what might really help him is to go do some drugs with a bohemian woman in the forest. Instead of finding an inner peace of sorts, Urs finds himself unraveling and desperate to find a way to stop things before he becomes something else entirely.
#16. Some Freaks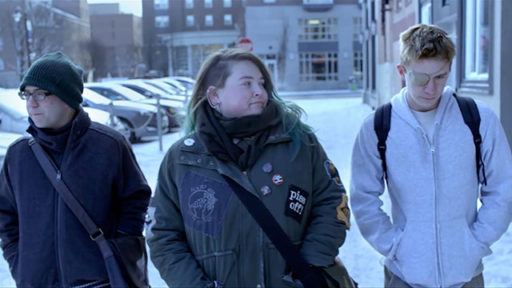 USA/2016/ Ian MaCallistor-McDonald/Drama
Matt Ledbetter is a shy kid with a patch covering a missing eye. Being different in high school is certainly not synonymous with popularity. When Matt meets Jill,a large girl who is outgoing and brilliant, he feels an instant connection with her.
Some Freaks follows their relationships and the unexpected ways in which is it is challenged. When it comes to films about teenage outcasts, I trust programmer Mitch Davis' instinct. He says of Some Freaks that it "will charm you heart – and demolish it." Let's just hope we are ready for this kind of heartbreak.
Screens July 19 • 5:00 PM at the J.A. De Seve Theatre
#15. Bad Blood
USA/2016/Tim Reis/Horror
Bad Blood is having its international premiere at the Fest and I'm stoked. There's a lot going amiss around this local Texaco station. If only Victoria, a college student just doing her thing, had happened to walk into the middle of well… what is going on exactly? This creature feature promises to get messy doused in crimson and slimey love for those monster movies of old while offering a fresh and witty take.
Screens on July 23 • 11:55 PM at J.A. De Seve Theatre
#14. Psychonauts, The Forgotten Children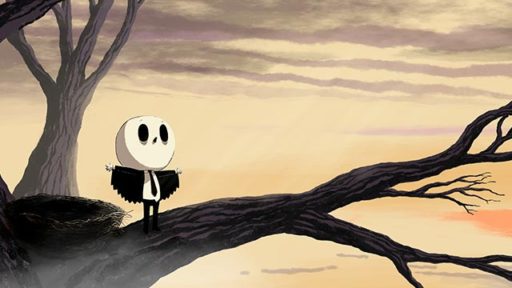 Spain/2015/Alberto Vázquez, Pedro Rivero/Animation
Having spent the last year working with animators, my love and admiration for works of hand drawn animation has woken from its hibernation ready for a bountiful spring. Fantasia delivers with Psychonauts, The Forgotten Children. There's been a great accident on the island, and teenager Dinky wants to join her friends in leaving behind the dread and darkness of this place. But, Dinky won't leave without Birdboy, whom pretty much everyone despises and who is a troubled drug-addicted outcast.
In 2010. Vasquez brought to screen his graphic novel 'Pisconautas' to the screen with the short film entitled Birdboy, shown at Fantasia's Small Gauge Trauma. Psychonauts, The Forgotten Children brings to life an expanded and enriched version of Vasquez' surrealist world.
Screens July 23 • 1:50 PM at SGWU Alumni Auditorium (Hall Theatre) and July 24 • 7:30 PM J.A. De Seve Theatre
#13. The Love Witch
USA/2016/Anna Biller/Horror-Comedy
The first thing that strikes me about Anna Biller's The Love Witch is it's clear recreation of the mood of 1960s technicolour, romance/erotica and horror. It's so meticulous it sort of feels like a time capsule. It almost seems to cast a glamour. Add to that high praise from my favourite film writer, Justine Smith, and that the film was shot on 35mm and my heart definitely starts to flutter.
Elaine, a witch with a strong appetite for love, comes to town and stops at nothing to have men love her. Even with a grimoire full of spells, she can't seem to find love! Well, love that stays alive that is.
Screens July 16 • 5:15 PM at J.A. De Seve Theatre
#12. If Cats Disappeared from the World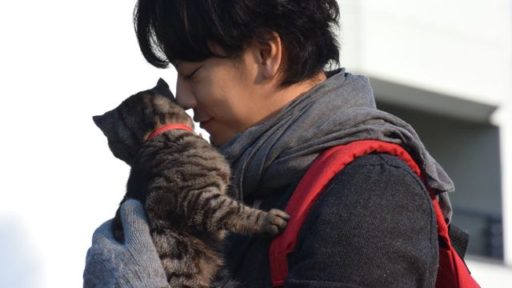 Japan/2016/Akira Nagai/ Sci-fi, Fantasy, Drama
When a 30 year old lonely mailman receives the bad news that he has only days to live, he gets a visit from the Devil. The Devil, known to love a pact or two offers him the following deal: for each day of extended life, the mailman must accept whatever the Devil selects and in exchange for his increased lifespan that one thing will disappear, even from memory. It's only a matter of time before things get messy, perhaps worse than death itself, for a pact with the Devil is never what is seems.
Screens on July 24 • 7:15 PM at the SGWU Alumni Auditorium (Hall Theatre)
11. A Conspiracy of Faith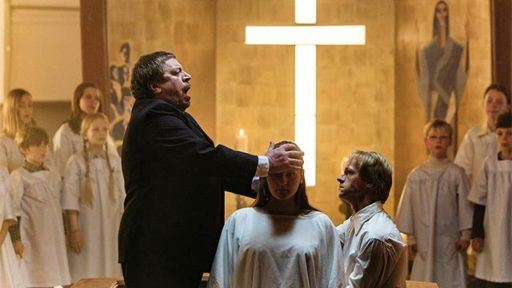 Denmark/2015/Hans Peter Moland/Crime-Thriller
I gotta admit that lately I've been fascinated by cults. I've also been yearning for some solid crime thrillers for summer reading. Fantasia delivers, like Santa does since he always knows, by programming A Conspiracy of Faith where cold case investigators are stirred into action by a message in a bottle alerting them to something amiss with a rural sect of Jehovah's Witnesses. The film promises a a troubling and tense ride.
Screens on July 17 • 10:00 at J.A. De Seve Theatre