It seems to go without saying that if there is a way to contact you, there is a way to bombard you with messages you don't want. Sometimes, these are in the form of ads, while other times it's via email, text message, or whatever social networks you use. A particularly sinister way of getting to you is via your cell phone or landline. The phone rings and you make the mistake of picking up only to hear an obnoxiously cheerful prerecorded message or telemarketer trying to push products you don't want, or promising you a free trip if you answer a billion questions about dish soap. Whatever the source of the message, the goal is the same: to take up your precious time and money, and whatever the form of the message, it all falls under the broader term we call SPAM.
The main law governing SPAM electronic messages in Canada is called "An Act to Promote the Efficiency and Adaptability of the Canadian Economy by Regulating Certain Activities that Discourage Reliance on Electronic Means of Carrying out Commercial Activities, and to Amend the Canadian Radio-Television and Telecommunications Commission Act, the Personal Information Protection and Electronic Documents Act and the Telecommunications Act." The law's title is such a mouthful – let's refer to it by its accepted abbreviation: the CASL. The purpose of the law is to discourage companies from using electronic messages to carry out their commercial activities. The law applies not just to emails but text messages and messages sent via social network accounts like Facebook and LinkedIn. It sets strict rules about how individuals and companies can send such messages.
Here are the main rules businesses must obey under the CASL:
An electronic commercial message can't be sent without your consent. It also has to indicate that your consent can be withdrawn at any time.
The message has to include information that identifies the person who sent it and if applicable the person on whose behalf it was sent.
The message also has to contain the contact information of either the sender or the person on whose behalf the message was sent. The contact information of either has to be valid for at least sixty days after transmission.
The message must also contain an unsubscribe mechanism which would allow you to communicate your wish to no longer receive such messages. Use of the mechanism can't cost you anything and has to be available via the same means that the commercial message was sent i.e. if the message was received via email, you should be able to unsubscribe via email. If it's not practical to unsubscribe that way, the law requires that you be able to unsubscribe by any other electronic means of communication. Furthermore, the unsubscribe mechanism has to specify an electronic address or link to a webpage where you can convey your desire to unsubscribe. Once you inform a business that you don't want to receive their commercial messages, they have to comply within ten business days.
Failure to comply with the law can result in penalties of up to a million dollars for individuals and $10 million for companies, but there are exceptions to the aforementioned rules.
The CASL doesn't apply to family members or people in a personal relationship with one another. It doesn't apply to requests for quotes or estimates if you asked for them, or confirmations of commercial transactions that you had previously agreed to.
Electronic messages providing warranty, product recall, or safety or security information about goods or services you buy or use are also exempt, as are messages that provide facts about the ongoing use or purchase of stuff you bought, borrowed, or subscribed to. It should also be noted that SPAM phone calls, particularly electronic prerecorded commercial messages don't fall under the jurisdiction of the CASL.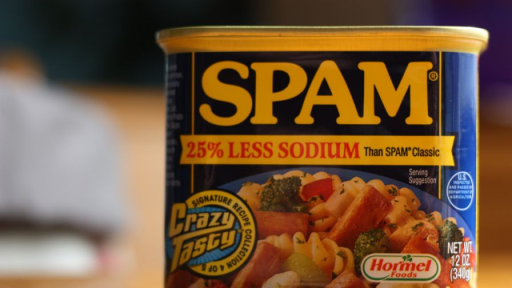 SPAM phone calls are regulated by a different set of rules called the "Unsolicited Telecommunications Rules" established by the Canadian Radio-Television and Telecommunications Commission (CRTC) in their ruling in 2007. The rules set up a framework for the establishment of Canada's National Do Not Call List.
The National Do Not Call List was set up in accordance with the Telecommunications Act. It allegedly gives consumers a choice about whether or not to receive telemarketing calls. The way it works is: you go to the List's website and register your phone number. Once it's on that list, telemarketers aren't allowed to contact you, but sadly, there are exceptions. Political parties, charities registered under the Income Tax Act, market research and polling firms, businesses you already work with, and newspapers trying to sell subscriptions are among those still allowed to SPAM phone you.
If you're on the Do Not Call list and you still get telemarketing calls that don't fall under that list of exceptions, you can file a complaint on the List's website. Provide the name of the company the telemarketer claims to represent and ideally, their phone number when you file the complaint. The CRTC will in turn investigate, and if they feel the complaint is justified, can issue a fine of up fifteen hundred dollars to an individual, and a fine of up to fifteen thousand dollars to corporations.
Sadly Canada's anti-spam laws can only do so much. They don't regulate junk snail mail, and you can still find yourself bombarded with emails and phone calls from charities you don't care about during their fundraising drives. Because market research firms are exempt, you can't report nagging phone calls asking you to answer surveys. Though anti-spam laws are criticized for hurting small businesses, at the end of the day they're the best defense available for those of us who just want to be left alone.