"Don't break me heart or I'll break your heart shaped glasses"

– Marilyn Manson (probably off of his lamest album to date)
I feel like a little girl on most days, riding around on my trike with ringlets in my hair. A friend of mine gave me a pair of heart shaped pink glasses and my life has changed. I won't take them off.
They are pink chakra glasses, supposed to evoke love and positive energy. Everything has been better to me since I put them on my face. The universe smiles in my direction.
Pink is the vibrant and lovely color of passion, universal love, everything is more beautiful through a pink lens. Pink smooths it all over, it calms, soothes, and relaxes the mind.
When the pink Chakra is blocked, we experience anxiety, self defeat, lack of strength, and cloudiness. Pink awakens me like a wish at 11:11. I have always been the stereotypical girl attracted to pink.
I went into the woods and forgot what day it was, I cut myself off from technology and responsibility. There is no need for a cellphone out there. There is no need for a cellphone in here.
I want to throw a party where everyone puts their stupid smart phones in a box and keeps them away the entire night. People will actually speak to each other.
When I went to the Dave Chapelle stand up show the other day they had a strict no cell phone policy and even locked people's phones in little sealed bags if they brought them into the venue. I thought that was an awesome idea, people will pay attention to the show and not distract others with the glow of their phone, the temptation of false gods, the safe little internest.
Technology literally bit my nipple just now.
"I don't know whether to say I'm sorry or you're welcome"
– Juicy Lucy, my roommate and creative soul sister.
The answer is both. Seconds before my vivacious roomie leaned in to give me a hug, I was lying on the couch writing this very blog on my laptop, as she leaned in the laptop closed, (mind you I am not wearing a bra) directly on my nipple, pinching it shut.
So funny, yet so painful, what are the chances of that happening? One of those moments that I want to remember when writing the lesbian stoner comedy that is my life. Every experience is just another scene in the movie.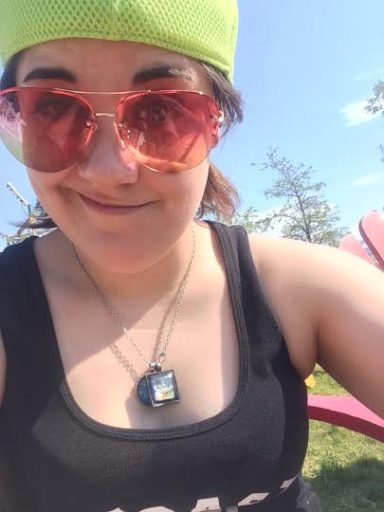 I needed that pinch to let me know I was actually awake. I've had a strange few days. There is an old man who lives across the street from me, always says hi from his swing as I trike by. Yesterday he called me over, asked me if I wanted a coffee table that he didn't want to put at the curb, and then told me that his sister died.
He was very sweet, obviously just wanted some conversation and a smile. It was a perfect sunny day, I shared that I recently lost my grandma and I think of her every time it's sunny.
He then mentioned that his sister's favorite color was purple and that a beautiful dark purple tulip sprouted, it was beautiful, it was her! The purple chakra means spirituality, connected to the other realm.
The day before my friend called me. She had found a woodpecker in distress. It took its last gasp, stared her in the eyes, and died in her hands.
She told me that I was the first person that she called without thinking. Her fiancé agreed that I was the one they needed to call.
How have I become the person that people need to see when they are sad or in trouble? I think of the person I call when I am in that position and my first responder is always my amazing dad. If I am anything like him that makes me so proud.
Even though I am an optimist, I don't feel that inspiring most days. I'm covered in two day old glitter crust, dandruff, and pizza crumbs, some call me a beautiful creature, but I honestly think I am a little gross.
What I am trying to say is not that I am not capable of being there for someone, but rather why would they ever choose me to begin with? I am irresponsible with my own heart and expectations. I am not even there for myself.
I am trying though, baby steps. It has been six months since I ate meat or talked to a sort of ex love of mine. I made a decision to make my life better by cutting out the things that made me sad. I can't bear to hurt animals or relish in the despair of unrequited love.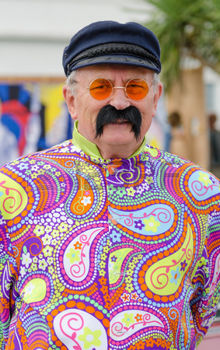 I want to see the positive aspects of this incredible world we live in. I want to be there for people, a safe place to go when you are in need.
You can sleep in my hammock or take solace in my hugs. I think that these pink glasses have given me that extra boost of energy to share with everyone I know. I genuinely love everyone and look at things from an unrealistically positive light.
You can't see flaws through rose tinted glasses. Look to the pleasant parts of life, take it in, breathe in the sunshine and feel good about life in this moment. Get yourself some pink glasses and open your mind.
P.S. Rose tinted glasses are also excellent at hiding those pesky "tired" stoner eyes, paranoia free is the way to be. Fashion for your health.