Given the highly charged atmosphere surrounding the debate on Vince Li specifically and the issue of Not Criminally Responsible murderers (and what to do with them) more broadly, I feel it is necessary to preface this article with a statement of both heartfelt sincerity and incredulity. I shouldn't have to say this, but advocating for the sensible rehabilitation of criminals, both insane and otherwise, deference to expert authority and common sense thinking is not the same thing as advocating for a murderer over the rights of the victim and his family.
Vince Li is being granted the right to go on an unsupervised half hour walk outside the grounds of his psychiatric hospital and a number of politicians, notably heritage minister and Manitoba MP Shelley Glover, have decided to feed the public's fear of psycho killers by announcing their belief that this constitutes an egregious threat to public security. Common sense says otherwise, but 'smart' politics says it's always best for a politician to stoke the public's misplaced concern and present themselves as both community protector and advocate for 'real' justice.
At a press conference to announce federal stimulus spending for the city's 375th anniversary, the heritage minister and former police officer stated, emphatically, that her government will pass legislation that would incarcerate Vince Li and people like him for the rest of their natural lives. As one might expect, she presented her argument almost as a kind of vengeance for Tim Mclean and his family, whom she further emphatically sympathized with.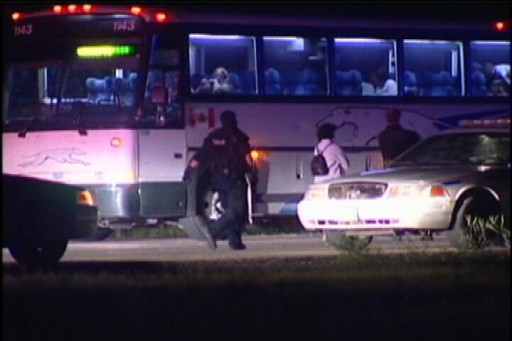 I too have nothing but sympathy for the family of Tim McLean. I'm willing to bet what happened to him, what Vince Li did to him, was perhaps the single worst thing to ever happen to a human being on Canadian soil. It sickens me. I feel awful; for Tim's family and for everyone on that bus that tragic night.
But therein lies the crux of the matter. This is a tragedy. Vince Li did not murder Tim McLean per se. Vince Li was in a deep psychotic state and completely disconnected from reality. He may have been like this for days, perhaps even weeks prior.
Criminal psychiatrists concluded that he acknowledges he killed Tim McLean, but – and this is crucial – that he was unable to form the necessary mens rea. In essence, court experts determined he is not criminally responsible because he lacks a guilty mind, and in common law establishing the case of a guilty mind is fundamental in a murder case.
A traditional first or second degree murder charge would be impossible to prosecute because Vince Li believed he was commanded by god to kill an assassin who planned to kill him. In Mr. Li's convoluted, sick mind he believed he had been chosen by his creator to save humanity from an imminent alien invasion. He had been hearing 'the voice of god' for four years prior to the killing of Tim McLean.
The simple fact is Vince Li was an undiagnosed paranoid schizophrenic who killed an innocent person while in a deep psychotic state. The presiding judge accepted the diagnosis and remanded Mr. Li to a maximum security mental health facility where, for a while, he was in 24-hour lock-down, sedated, medicated and on suicide watch.
Over the course of the last few years he has responded exceptionally well to treatment. Heavily medicated, he has been brought out of the psychotic state and returned to normalcy.
As part of his rehabilitation process his file is reviewed annually by the Manitoba review board, a body whose purpose is to determine whether or not he's responding well to rehabilitation and treatment and whether he poses a threat to himself or others. Year after year they found that he was not a threat and granted him privileges. First it was escorted walks on the grounds of the hospital. Then supervised walks into the town of Selkirk. Then supervised visits in other small towns.
At each step of his rehabilitation a chorus arose over social media accusing the provincial government, the correctional and mental health services and many others of everything from incompetence to advocating for a murderer (a preposterous, if not insane notion). It has demonstrated both the public's contempt of expert opinion and their belief our criminal justice system is deeply flawed, and politicians, ever vigilant, have jumped on the bandwagon.
It's expedient for a government that has shown nothing but contempt for government scientists, climatologists, environmentalists, academics of all variety, subject matter experts, jurists, the honourable opposition (etc.) to so inappropriately question the thinking and decisions of the Manitoba review board. Ms. Glover is a heritage minister, a Tory cheerleader, not a criminal psychiatrist. What right does she have to question the integrity and competence of the dozens of people most directly involved in this case?
Let common sense reign.
Vince Li has no money and no bus or taxi driver in Selkirk is going to come pick him up. He has a half hour to walk outside the hospital. That's fifteen minutes in one direction before he has to turn around and go right back.
If he decides to use this new privilege, he does so knowing he lacks protection. Up to now he's been escorted everywhere by a peace officer and a nurse. If he goes for a walk off the grounds he does so knowing he risks being attacked if not killed.
We can feel safe knowing he knows this, because he is no longer psychotic, his schizophrenia is under control. He exists in our world and knows the public is absolutely terrified of him.
If he decides to use this privilege the hospital, as part of its due diligence, would have to alert local police. Ergo it's highly unlikely Vince Li would be completely unsupervised.
He wouldn't have a police escort right next to him, but I think it's safe to assume either the Selkirk police or the RCMP would have two armed officers follow him from a short distance. I don't think he'll be able to spontaneously demand he go for a walk. There's likely a lot of paperwork and bureaucracy to go through.
At the press conference Minister Glover indicated that, because of her time as a police officer in Manitoba, she 'knew how hard it was to keep track of dangerous offenders.' Perhaps. But not in Vince Li's case.
He is still incarcerated. He sleeps at the psychiatric hospital. As a consequence of his infamy he will only ever sleep in institutions or halfway houses for the rest of his days.
The fear that Vince Li will one day be released into the general populace, to get a job and an apartment, is completely ludicrous. He's unemployable. He'll never be able to rent his own apartment, he has no family to support him.
So it begs the question, what are we really afraid of? He is a ward of state forevermore. He is thoroughly supervised. There's no way he could ever go off his medication as long as he remains institutionalized, and as long as he's medicated and lives in a controlled environment (which as I already mention is his only option) he's no threat, not to himself nor anyone else.
Some people are nonetheless incensed. They believe that Vince Li either should've been killed on the scene by responding police officers or spend the rest of his days under total lockdown in a maximum-security prison.
I think these people believe mental illness is a kind of trick used by the truly guilty to escape harsh punishment. I don't know which is crazier, killing and cannibalizing a man you believe to be an alien assassin because god told you or thinking that a human being could be in their right mind and do such a thing.
Suffice it to say there are a lot of people who would lose their careers if they're wrong about Vince Li. Literally dozens of people would immediately find themselves without the jobs they worked so hard to become experts at. I don't think anyone in his or her right mind would risk so much on a whim.
None of the experts advocating for this new privilege would risk their careers unless they were absolutely certain Vince Li is no longer a threat to the public. They're all aware of what needs to be done to ensure public safety, they have all the controls in place to ensure he stays medicated and that public security forces are aware of where he is at all time.
As a society, we can't allow ourselves to be commanded by fear and ignorance. We must approach the unknown and the tragic with a desire to understand and to learn.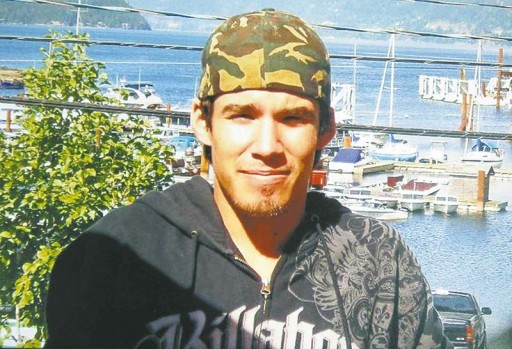 We only do Tim McLean a disservice if our approach to mental illness is to simply incarcerate those who are indeed not criminally responsible for their actions. If we want to ensure he didn't die in vain, then we must do all we can to treat mental illness seriously and develop the mechanisms by which treatment is rendered affordable and illnesses of the mind are de-stigmatized.
We only make the problem worse when we allow politicians to disregard expert opinion and basic, open, transparent common sense. We do ourselves harm when we allow common sense to be trampled by the fear mongering of politicians who exploit tragedy for personal gain.