With just a few hours left in 2013, the results are in! As we've done for the past few years, we asked our writers and editors to vote on their favourite posts of the year, both those they wrote themselves and those written by others. Then we tallied up the votes and factored in things like balancing the list by subject and social media shares to break a few ties and…presto!
Now, without any further adieu and with some forward-looking here are the top 14 posts of 2013 as selected by FTB contributors and editors. Happy New Year and see you in 2014!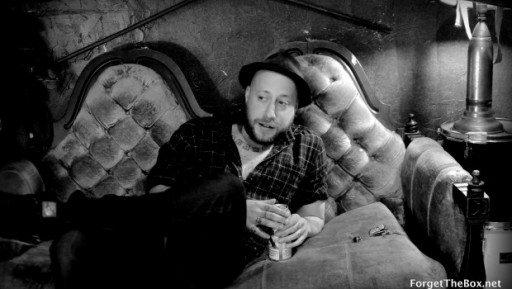 The Style of Emery Street
by Bianca David
In May, Bianca David paid Seb Black a visit at the headquarters of notorious DIY label Emery Street Records in advance of Black's release On Emery Street.
P6 Power Trip: How the SPVM may be ignoring their own script
by Jason C. McLean
Mass-kettling? Ticketing parents of schoolchildren for promoting road safety? Jason C. McLean on how the SPVM have lost the plot with bylaw P6 and may be doing serious damage to the city's image.
Why not give your time? Volunteering in Montreal
by Melanie Renaud
Melanie Renaud discovers the joy of volunteering. She also has some advice on how to get started giving your time in Montreal.
Your City Your Candidates: Richard Bergeron
by Taylor Noakes
Taylor Noakes' series of Montreal municipal election candidate profiles included this in-depth chat with Projet Montreal leader Richard Bergeron. They talk about how he would deal with the provincial government if elected mayor as well as P6 and comments he made about the anti-police brutality march.
Irish pubs are boring. Go to a Japanese pub like Imadake instead
by Joshua Davidson

It's high time for izakaya, the Japanese pub concept to take its place among the more lasting trends in food, according to Joshua Davidson. In this piece, he reviews Imadake, a rowdy Japanese eat-and-drinkery located on the western edge of downtown Montreal.
Mark Marek case will test the limits of freedom of expression in Canada
by David DesBaillets
Is freedom of expression absolute in Canada? David DesBaillets takes a look at one case where it might not be.
A Talking Cat!?!: Autopsy of a Film
by Thomas O'Connor
Thomas O'Connor takes a unique approach to tackle a uniquely bad film. It's not a takedown, it's an autopsy.
Daniel Marin: The Barber of Blue Dog
by Yasmine Dalloul
In one of the more unique profiles we ran this year, fashion writer Yasmine Dalloul speaks with barber Daniel Marin. The interesting part is where he cuts hair: in a bar.
Is the Liberal Party still liberal?
by Niall Clapham Ricardo
With Justin Trudeau now Liberal leader, many have been wondering if Trudeaumania will come back. Niall Clapham Ricardo proposes that Trudeaumania could just be nostalgia for something that never was.
Best of Fantasia: Interview with The Dirties director Matt Johnson
by Pamela Fillion
One of the most buzz-worthy films at this year's Fantasia International Film Festival was The Dirties, which won several awards at the Slamdance Film Festival. Pamela Fillion got the opportunity to speak to director, writer, and co-star Matt Johnson.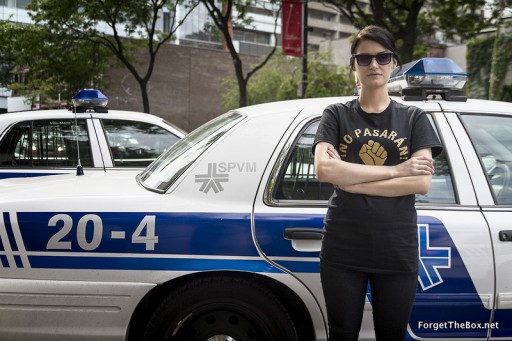 Katie Nelson and the tools for change
by Jason C. McLean
Jason C. McLean interviews activist Katie Nelson in this piece from late August. She is the self-proclaimed anarchist and Concordia student who is suing the City of Montreal and the SPVM for political profiling during the student protests.
Johnny Scott's Search for Sasquatch
by Johnny Scott
This piece is about much more than Johnny Scott's wish for a brotherly bond with Sasquatch, the elusive forest dweller he believes really exists. It raises questions about humanity's loss of faith in friendship and love as a whole.
Motivational Blah Blah
by Jimmy Gutman
Inspirational quotes, motivational speakers, the power of the individual: Jimmy Gutman calls bullshit on the matter in this humorous but dead serious piece.
What the Twerk? The Miley Cyrus Aftermath
by Jessica Klein
Jessica Klein is more surprised by the reaction to what Miley Cyrus did at the VMAs than the twerking itself. This piece offers quite an interesting analysis.