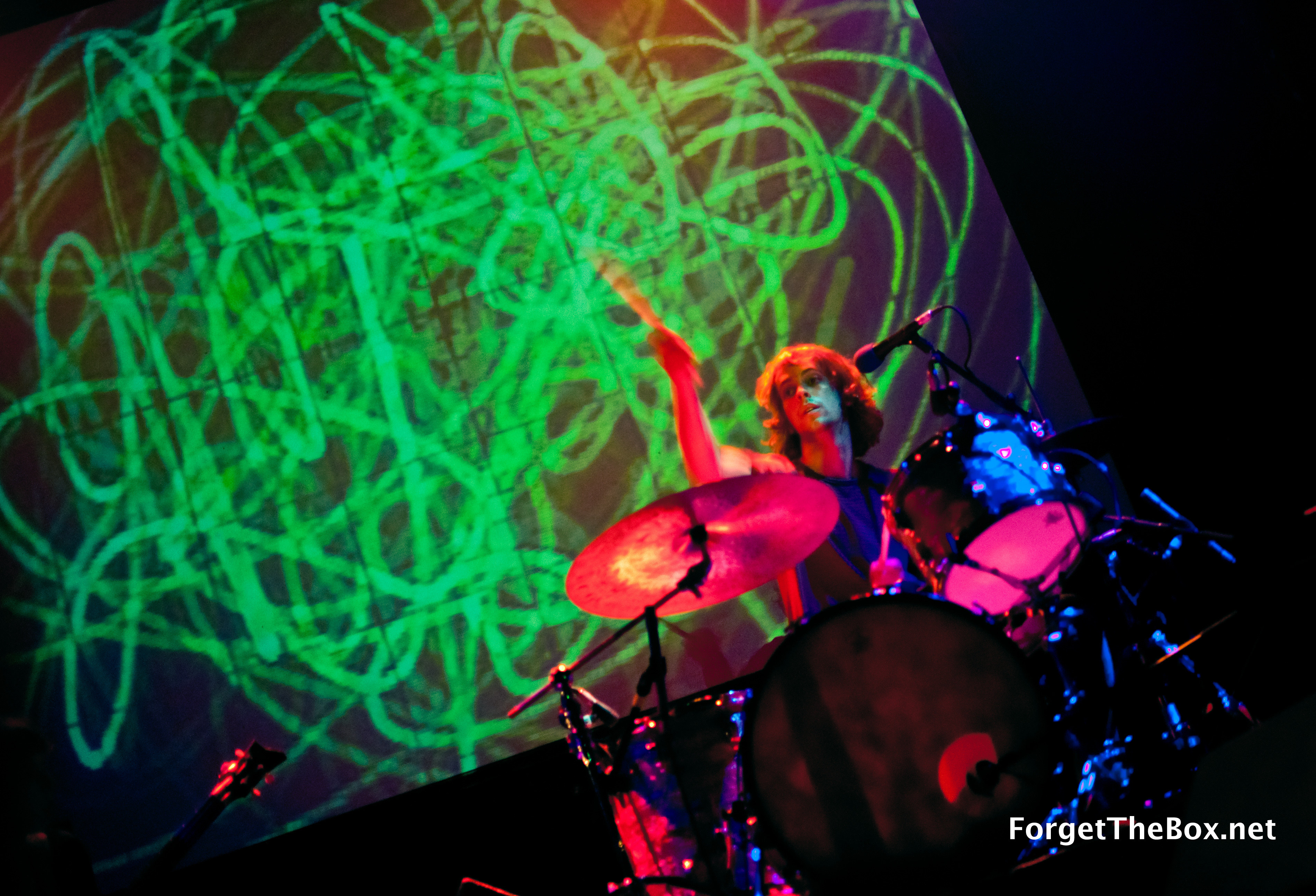 David Byrne of the Talking Heads once said, "Music is very physical, and often the body understands it before the head." I've recently been thinking of how strange a phenomenon dancing is. Yet all cultures seem to have some form of it, and it is almost always set to music. It seems there is something inherent in music that just makes us want to move.
So, when I go out to a concert, I am hoping to hear good music, but also need to see and feel energy, and movement. Indeed, the live performance is about aural and visual stimulus, but it's also very much about a two-way exchange of energy between the performer(s) and the audience.
Excuse this roundabout entry into my experience with Tame Impala, but on Sunday night, I caught their set at the Phoenix Concert Theatre in Toronto and couldn't help but feel this void afterwards. It's a shame; musically, the concert was excellent. The boys opened with a solid performance of Why Won't You Make Up Your Mind, a sleepy tune with some really cool guitar textures (my friend and I were shocked that these sounds we heard on the record were not synthesizers, but guitars!).
They powered through three or four songs without saying a word in between. I do feel that more bands should adopt this practice if I had the choice between banter or another song, I'd always choose the latter. That said though, this is perhaps only safe if the band develops a connection with the audience during the songs. Tame Impala failed to do this. They didn't move! There was little to no "rocking out", and I felt no connection with the band as a result, nor any desire at all to move myself. From the balcony, I could see maybe ten people dancing on the main level. Aside from a trippy visual projection behind the band, there was little for the rest of us to do but listen.
Halfway through the set though, the band began to show a little more gusto. The rhythm section emitted greater energy during the quicker cut-tempo of Expectation, the most exciting performance of the night by far. They did an amped-up version of Massive Attack's eerie track, Angel, and finally ended the night off with an uber-extended jam of their Cream homage, Half Glass Full of Wine.
I came out of the theatre a little confused about how I felt. In terms of a musical performance, Tame Impala was very good my ears were quite pleased. However, in terms of a concert experience, I was left unsatisfied. I don't mean to say that a band must dance around like James Brown in order for me to have a good time; I just need more proof that what I am experiencing is indeed "live".
Tame Impala – Why Won't You Make Up Your Mind by pcagx
To see more Tame Impala photos by Hannah Jor visit us on Facebook.