If it wasn't for comedy legend Sandra Bernhart, Montreal may never discovered the hilarious talent that is Tranna Wintour.
"When I discovered Berhart's revolutionary one-woman shows a couple of years ago, I was transformed. It turns out comedy was what I had been looking for all my life," Wintour told me via email this past weekend, "I've always dreamed of being a performer in some form, but I didn't know how to express it. Once I came to that realization, I was able to start putting things into motion and finally find my voice as a storyteller."
And thank goodness she did. After discovering comedy and a Halloween costume became a full-fledged stage persona, the trans comedienne known as Tranna Wintour was born. "Who I am on stage is the real me–a more glamorous, sassier version of the real me," Wintour said when asked about the certain New York City fashion editor that inspired her stage name.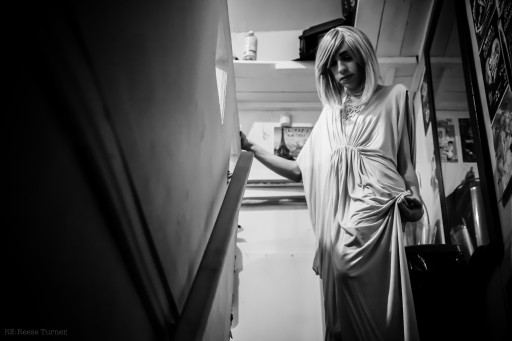 Tranna is a proud transgender woman. Anyone watching her stand-up or following her social media posts can tell that immediately. So how does she feels about the attention transgender people have been getting in the media recently? "I do worry that the recent media coverage makes the transgender experience a kind of novelty," Wintour said.
Wintour continued by saying "not everyone trans woman has the means to look as good as Caitlyn Jenner and Laverne Cox 24/7. And not every trans person wants to undergo a physical transformation. The transgender experience is unique to every trans person. When I'm not wearing makeup or a wig, I look like a boy. But I don't ever feel like a boy. Regardless of what I look like on the outside, my spirit is female."
This year Wintour made it on a few of Cult Mtl's annual "Best of Montreal" lists, including best Instagram in the city. While Wintour admits she uses social media very little in her personal life, for her career it's key. "I use social media as another means to entertain people. It's an extension of the work I do on stage," Wintour said, "it allows me to entertain and engage my audience when I'm not performing on stage."
Those performances include the buzz-worthy 2015 Fringe show Trantasy. "My Fringe 2015 experience was absolutely magical," Wintour said, "my favorite part of the show was performing an acoustic version of Taylor Dayne's Love Will Lead You Back arranged by my friend Anis. I performed it on the last two nights of the run and it was probably my most favorite thing I've ever done on stage. I also want to give a big shout out to The Wiggle Room team who made my run so smooth and wonderful!"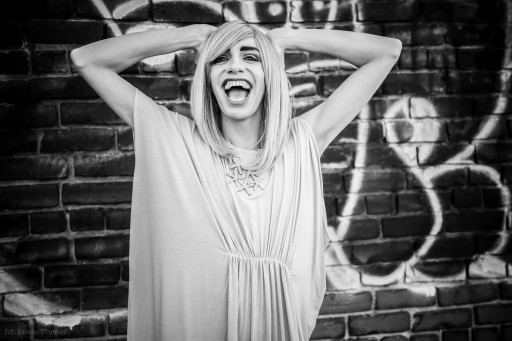 Up next for Wintour is the show My First Time at Zoofest, which opens on July 9th. The show is hosted by Darren Henwood, and showcases Canada's up and coming comedy talent.
"There are so many local comedians I love, they know who they are, but I must give a very special shout out to the comedians I'll be performing with at Zoofest–Darren Henwood, John St. Godard and Tommy Marshall," Wintour said, "I am so freaking excited and honoured to be in a show with these super talented guys!"
It's always exciting to see a Montreal talent on the verge of becoming a big deal. And with all the glamour, hard work and positive energy Wintour has put into her career, she deserves to become the kind of successful diva she admires so much. And not as a novelty, but as a celebration of the fabulous disco-loving woman that she is.
* Photos by Reese Turner