Montreal's underground music and arts scenes are multiple and varied. So many pockets of underground (counter)culture exist in this city, it's impossible to be aware and keep up with all of it. Thankfully, a great culture of collaboration exists here among underground musicians and artists and it's common to see people blending different sounds and media while working with other artists.
Witching Hour is trying to take that concept and really turn it on its head with full moon or new moon parties that combine music, visual arts, performance and much, much more. Their next event takes place tonight, October 8, and is being promoted as the first Halloween party of 2014, so yes, costumes are welcome.
I've been following Witching Hour for a little while now. I've even spoken to its founder Michael Noom about the project and have seen the concept evolve over time.
At its core, Witching Hour aims to bring people together for a fun night out in a way that breaks down barriers and banishes inhibitions. But it's not just fun for the sake of fun (although it can be if that's what you're looking for). Rather, Witching Hour hope that attendees will actively participate in the night's planned activities — which in the past have included yoga, meditation, drawing, body painting and martial arts — and learn something about themselves or the world through discussions of social and geopolitical issues. However, they are very careful to not taint the vibe of their events with personal opinions or schools of thought.
It's important for Noom to make sure that "it's the one time people can come together where they're untouched by educational, corporate and social institutions. Almost everything we do in life is imposed upon us. The concept of magic and wonder is not just for the movies and TV."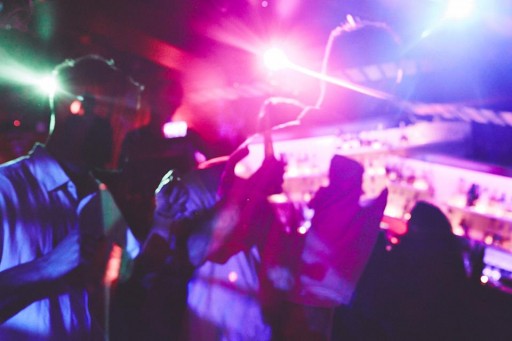 If that sounds ambitious, it's because it is. Noom and others created the group with the idea of bringing the counterculture to the mainstream and welcoming as many opinions and ideas as possible as long as they are presented with compassion and an open mind. They make it a point to team up with others in the artistic community in an effort to draw more and more people into to these events.
Tonight's event, called Collision of Dimensions, takes place in the very grandiose main hall at the Rialto and has been curated by No Exist (the duo made up of Vincent Ferrari, who performs solo under the moniker Così e Così and Max Posthoorn, who performs as Nothinge) and QuebékisŤanz and features musical performances by Marie Davidson, Così e Così, Pacifique Bleu (YlangYlang and Hazy Montagne Mystique feat. Black Givre), Hobo Cubes, She Devils, Look Vibrant, L'Ħāliġ Orchestre Impérial du QuebékisŤanz and a battle of theremins by Adam O'Callaghan and John Tielli. There will also be short-film screenings, an Easter egg hunt and bobbing for apples as well as visuals by Guillaume Vallée and live painting by artist Chang E Ling, who also helped organize this edition.
I spoke with Ling and Vincent Ferrari (aka Così e Così) of No Exist about their involvement in Witching Hour. They were both invited by Noom to participate as performers in previous editions and have decided to join forces in putting on this event, thus Collision of Dimensions is an appropriate title for this edition.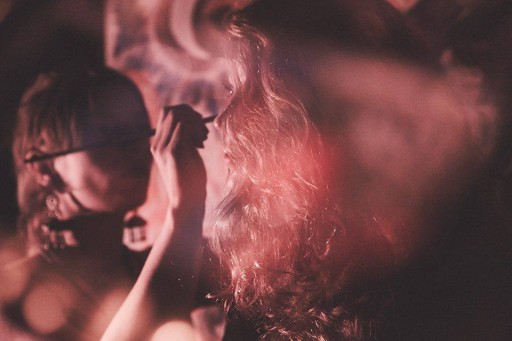 Originally from St. John's, Chang E Ling moved here and started painting. Previously, he was more into illustration but discovered he loved using watercolours. He told me about his evolution and growth as an artist, about having to get over failures and accept that making bad work is part of being a good artist. Most importantly, he's very much about encouraging people to re-think what the role of an artist is or what their place is in the cultural fabric of society.
"Definitely I can see an alignment of my values and those of No Exist or Witching Hour or QuebékisŤanz," Ling said. "All those people are definitely who 'get', per se, what I do and they understand the value of trying to do things differently just for the change. I want to be where that is being done. I don't want to be doing something that's just some money-making motion, I want to do something that's about tearing all of that down and trying to get people to reconsider what a show is, what a painter is, everything. Because those are things that I found really helpful to think about when I started painting. It feels good to be a part of something like that."
Ferrari also hails from elsewhere, having lived in Toronto just before moving here in May. He met Max Posthoorn (aka Nothinge) and they decided to start making intense electronic music together in unconventional or alternative spaces. He was drawn to working with Michael Noom and Witching Hour primarily because of the trust and freedom he is afforded. But he also found that some of his ideas align with the things Noom has put forward.
"I don't know how much I agree with every single thing he says," Ferrari said, "but I do know that down at the basis of this, he's trying to deconstruct the system as it is already and that's exactly where No Exist is coming from. It's trying to dismantle these concrete ideas and preconceived notions of how music should be or how we should live. So Max and I are trying to explore this new-found black void, this empty canvas and find new ways of doing things and I believe that's what Witching Hour is trying to achieve as well. That basic idea is similar so now we're joining forces and we'll see what we come up with."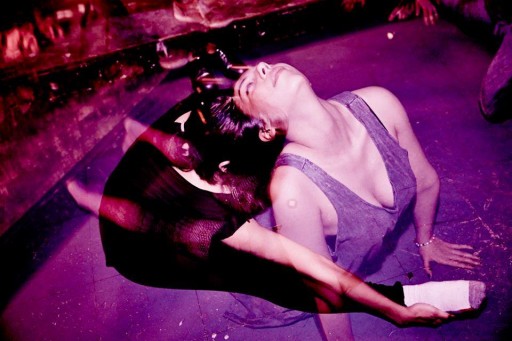 The biggest challenge is really convincing people to take a lot of what they know and what they're comfortable with and throwing it out the window. It's not enough to create a space where people can feel free of judgment from others; people need to free themselves from their own self-criticisms and fears.
"If you want to be able to create new things or change the pattern of, or the process of art, the first thing you need to do is accept awkwardness and uncomfortable-ness," Ferrari said. "To develop, to grow you need to accept these things. That's what we want to do on the 8th, we hope that everyone gives in to that reality."
Witching Hour Full Moon Halloween Party: Collision of Dimensions takes place tonight, October 8 at the Rialto Theatre. Doors open at 8:30 p.m., $15.
Photos by Bruno Guérin courtesy of Witching Hour.