Gothic rock/electronic rock band The Birthday Massacre spent a good chunk of last year touring Europe and the US, but put on a stellar show for their loyal and intense fans in their hometown of Toronto last weekend.
Originally formed in London in 1999, The Birthday Massacre has undergone some member changes, but the current line-up consists of Chibi (vocals), Falcore (guitars), Rainbow (guitars), Owen (synthesizers), Nate Manor (bass guitar) and Rhim (drums).  The name The Birthday Massacre was chosen for it's contrast; light against dark, sweet against sinister.  The music reflects this idea, with it's distorted guitars and often industrial beats working in tandem with Chibi's beautiful, melodic, pure vocal lines soaring over top.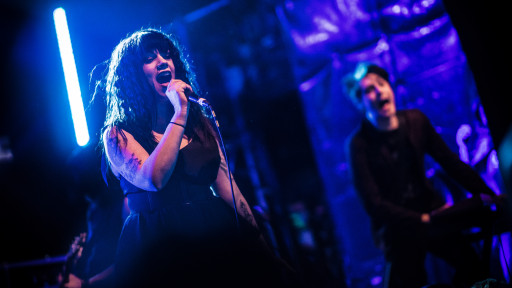 Since releasing their last studio album in 2014, Superstition, they've been touring heavily while also working on a new album. With six albums under their belt already, there's plenty to keep you entertained with while you wait!  Check out this gem:
Fellow Toronto band The Nursery opened the show with their glorious synth-pop/psychedelic blend. True ear (and eye) candy with this lot! Definitely worth checking out!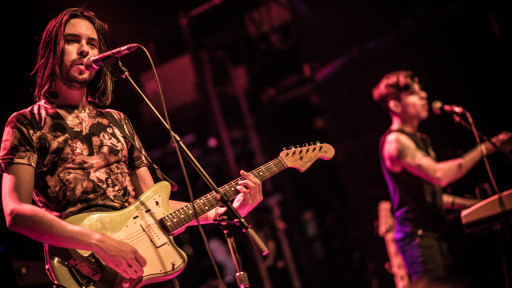 Photos by Devon Stewart