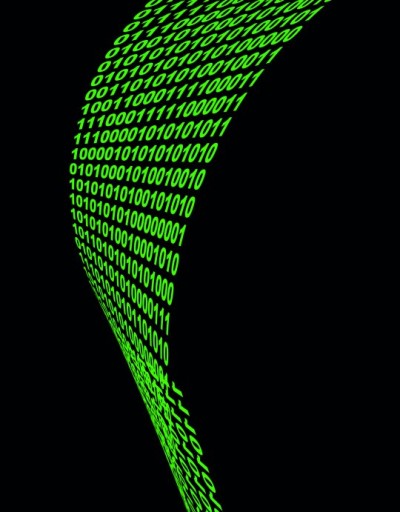 As many of you know, Forget the Box got a wee bit hacked last week.   Unfortunately, these things happen to the best of us.   No cloud being without its smidgen of silver lining, however, our website troubles soon led us into an acquaintance with Terry Cutler, the co-founder of Digital Locksmiths.
Digital Locksmiths is a Montreal-based data defence services company that helps organizations defend themselves against hackers and other malicious online activity. In addition to this, Terry is a Certified Ethical Hacker, speaker and lecturer on internet safety for kids and parents, and a regular contributor to Securityweek.com.
I was able to get in touch with Terry to get some more details about hacking, ethical hacking and being smart on the internet. You'll find some of the highlights of our conversation below.
1. Ethical hacking what is it exactly? How does one become an Ethical Hacker?
Ethical hacking is, essentially, learning how the bad guys do what they do, so that you can prevent it and fix it. I got into it because I was inspired by watching shows like CSI and 24 and wondered how Cloe O'Brian was breaking into all those systems so fast. I did some research and found an organization called The EC-Council that created a course called the Certified Ethical Hacker and in 2005 I got certified through them.
2. Who hacks? (And I mean hacks for malicious intent, not ethically). Is there a profile of a hacker? What are they trying to do?
Hackers come in all shapes and sizes they can be anyone from disgruntled employees, to bored teenagers, to organized criminals. If you remember the Sony Hacker story from earlier this year, you can start to get an idea of how this type of hacking can come from within an organization as well as from without. People hack for fun or revenge or profit it's often hard to tell what the motivation could be. There are also those hackers that fall under the title of Hacktivists. Remember WikiLeaks? This can range from what seems like espionage to whistleblowing. It's for, in the minds of the hacktivists at least, in the public interest.
3. What can a blog like ours, or a small business owner operating online, do to protect themselves from hacking and other cyber threats? (Short of hiring Digital Locksmiths!)
Always stay current on your website updates. If you get a few updates behind you can really be opening yourself up to attack. There can also be issues with one hosting provider over another, so do your research and be willing to change if you experience problems.
4. Most of our readers have grown up using the internet for everything – it's about as natural as breathing. Are there stupid mistakes you find people often make on the internet without giving it a second thought?
A lot of this comes down to social media these days. Most people open emails from what appears to come from someone they know and are easily fooled into clicking on links. What they don't know is that those links can pull down malware and viruses to your PC. Have you ever gotten an invite on Facebook or LinkedIn in your email inbox and accepted it without going through to the website? This is how a lot of information gets stolen. If you're dealing with a social media site, always manage your interactions on the site itself and not through the Hotmail inbox.
5. What do you imagine the coming years will hold for internet security? Will we all have retina scanners on our monitors?
Biometrics are a possibility, but what is really happening is increased mobility, especially smartphones. More and more is being done on cell phones pretty soon they could even replace your computer and equally open you up to malicious hacking. When that occurs, you'll be pretty much back to square one. It's something that we're thinking about now, but it can be difficult to predict exactly what will happen.
Talking with Terry was incredibly interesting. It's fantastic to meet someone so knowledgeable in his field and active in the community especially one so willing to share what he knows with the rest of us! Thanks Terry, from all the staff at Forget the Box!
You can find more information about Terry Cutler on his website: www.TerryCutler.com and about Digital Locksmiths at www.digitallocksmiths.ca. I'd also like to recommend you check out one of Terry's presentations on internet safety for kids and parents. A refresher never hurts for those of us who use the internet every day!
Title photo courtesy of www.photoxpress.com, body photo of Terry Cutler from www.terrycutler.com.