How was your Halloween? Did you go out? Did you wear a costume? Was it a good one? Was it the best costume in Montreal?
Well, we had a Halloween Costume Contest to answer that last question and the results are in:
1st Prize: The Girl with the Pearl Earring by Rosline Grand Montage Paquet via Instagram (@blaplagla). It's the featured image of this post. She wins a pair of tickets to the RIDM Documentary Film Festival, a Forget the Box t-shirt and candy!
2nd Prize: The Shining Twins by Elianne Pauze and Nadia Nescapa via Facebook. They win a Forget the Box t-shirt and candy!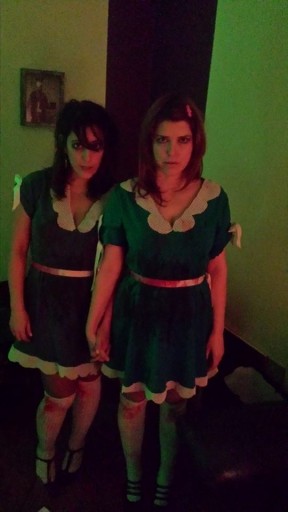 3rd Prize: Tupac Shakur by Mohamed Hamad via Twitter (@mohamedhamad). He wins candy!
Winners can contact forgetthebox@forgetthebox.net to pick up their prizes.
Here are some of the best entries we received (click the first image to start the sideshow).
Congratulations to everyone who entered!
Halloween Contest 2014