Damian Abraham (a.k.a. Pink Eye) comes out on stage shirtless with a piece of embedded glass in his forehead and debases himself with jokes between sets. He is one spectacular showman, being the vocals and entertainer behind the notoriously wild Fucked Up, which have been responsible for destroying not one but two MTV live sets! Fucked Up are a band that find themselves breaking the oxymoron of nonconformity conformity that has been punk music's undoing, that is why I find them so refreshing!
A few nights ago at their Montreal show at Sala Rosa, the band breathed new life, taking punk music in a new and awesome direction, making the more than forty year old genre give off less of that old man smell and more of that new vinyl or plastic wrap smell.
They exhibited their ability to sum up the raw power of hardcore with beautiful pop melodies, making this six member band quite contradictory in musical style. Winner of the 2009 Polaris award, the band is reengaging audiences with ingenious exploration, bending and declassifying themselves, which is reflected in their eclectic crowd of punks, hipsters and just plain regular music lovers.
Fucked Up is one of those bands moving the hardcore style between other melodious seconds, giving its audience a unique ear opening experience that makes you head bang to the screams and the hymns.
On an interesting note about the band: Pink Eye, who says he was given the name after watching a very disturbing porno video, gained notoriety by becoming a regular on Fox news, even going on the Red Eye show twice after chemistry of common life was lauded by Greg Gutfeld. After Gutfield called Canadian troops cowardly however, Damien appeared on the show to give him a 'support the troops t-shirt'.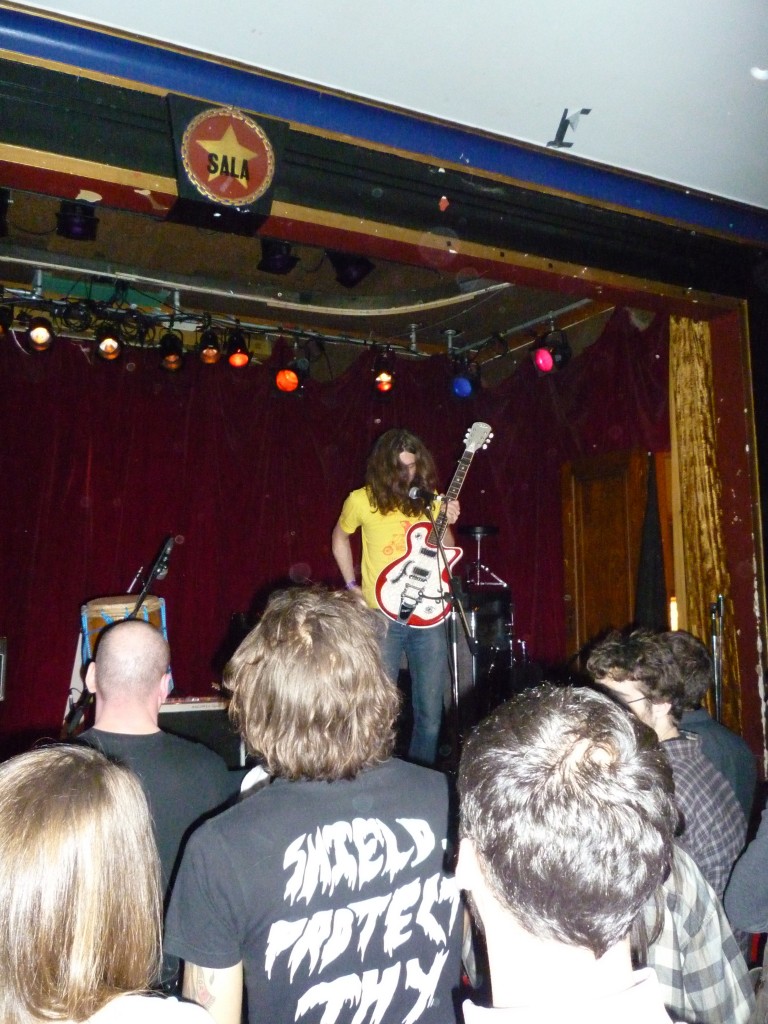 Surprise of the evening was Kurt Vile, who sings melodic folksy-electro and mystical songs that can put the most sober of spectators into a psychedelic trance. The two piece was very impressive and a great opener for Fucked Up. The duo are Kurt on guitar while his friend plays the drums and a whole array of petals lying on the floor.
If you have a chance check out Kurt Vile on Myspace and give a listen to Chemistry of Common Life (Matador Records)