The Super Friendz, from Halifax, Nova Scotia, made the trip to play Hillside Festival on Saturday afternoon. They were originally active between 1994 and 1997 and reformed in 2003 for a show, after which they continued on to record Love Energy. Their debut LP, however, titled Mock Up, Scale Down (1995) was on Sloan's murderecords label and got the ball rolling for these guys.
Matt Murphy (guitar and vocals), Drew Yamada (guitar and vocals) and Charles Austin (bass) write the group's pop-rock tunes democratically and perform them with vigour. I kept thinking during their set how much they remind me of Joel Plaskett Emergency, then I remembered they are contemporaries of Thrush Hermit and Sloan and were paving their way at the same time. The commonality goes beyond that though. The raw rock aesthetic, the live energy… perhaps it's a Maritimes thing. In any case, it's something I've only heard in 90s bands from the East Coast. And it's awesome. Not only that, but they share drummer Dave Marsh with Joel Plaskett Emergency (Marsh wasn't present at this show; instead they borrowed DIANA's drummer Kieren Adams who did a bang up job filling in).
During this, their only scheduled show for 2014, Murphy, Yamada and Austin largely shared the vocal duties and played through a good chunk of Mock Up, Scale Down much to everyone's delight. Many bands who have been around as long as The Super Friendz have gotten tired and it shows during their live shows. Not these guys. They rock as much as ever. It's so satisfying to see a group of hardworking musicians, who have all had other projects on the side, stick to their roots in so many ways. They also prove that you don't need a ton of fancy production to make powerful rock music. They just pick up guitars and play and sing their hearts out. What could be better?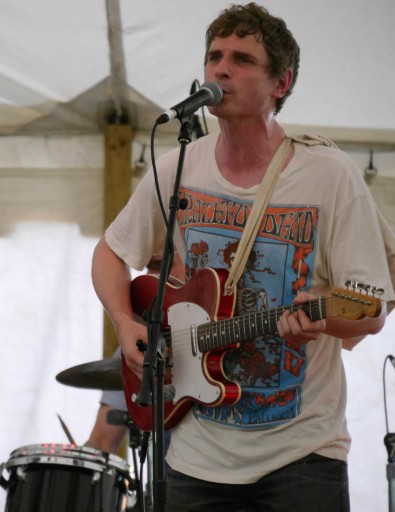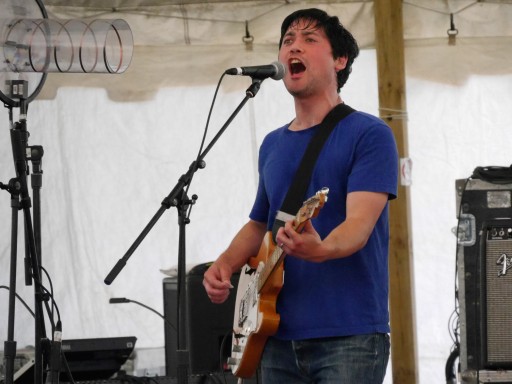 The band have released many records, mostly in the 90s, but rumour has it they were conceiving a new one following Love Energy, the current status of which is unknown.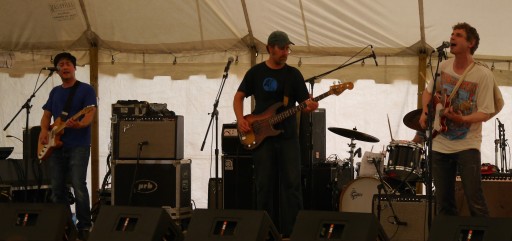 Photos by Stephanie Beatson.
N.B. Hillside Fest was shut down on Sunday evening due to a severe thunderstorm.  No coverage will be provided.