In keeping with my articles on Montreal groups like the Pinyin Pals, the Argyles, and Alexeimartov, I'd like to introduce y'all to another group which rocks the liminal labyrinths of the Montreal music scene. Like these aforementioned bands met through the hootenanies I've frequented, I met these quirky songsters at the Wind Downs  hosted by some of its members: Living room open mic nights of wine stained lips, impromptu collaborations, and Mountain Goat covers.
Presenting The This Many Boyfriends Club, a group like no other I've encountered in my eight years in Montreal. In the name of full disclosure, I've not been as involved in the punk scene in Montreal as I have the indie-pop, alternative rock, and folk scenes. Certainly, bands like this make me wonder what I've been missing as The Boyfriends mix together a cocktail of different styles into something blissfully contrarian.
The This Many Boyfriends Club are Casimir Kaplan (vox, guitar), Andrew Miller (bass), Lara Oundijan (vox, keys), Veronica Danger Winslow-Danger (vox), and Evan Magoni (drums). They describe their music as "torture-pop, dandy-punk, frock 'n' roll, and heavy petal". I had the pleasure of meeting up with most the band at a local student drinking hole, McGill's very own Gerts, and asked the bunch a few questions in light of their upcoming show on January 12.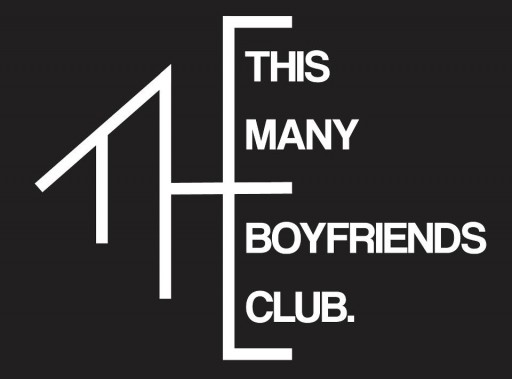 In October, The Boyfriends released their EP Anything is Popsicle with my fave tracks being the sweet and ever-so catchy "Don't Think" and the nostalgic siren call of "Our Old Street". The Boyfriends started when Casimir and Andrew, whose band Parapraxis was facing eventual hiatus due to members moving away, joined up and began jamming and writing songs including Two Sides of The Same Mixtape, available on Anything is Popsicle. Casimir's roommates Veronica and Lara eventually joined the band after adding their voices to the mix during the boys' jam sessions. Eventually, Casimir decided that a drum machine they'd been using wasn't going to cut it. Enter Evan, whom the band call the "jesus of drummers", who joined the band after playing a Wind Down where he blew the crowd away with a rendition of the theme song for Beverly Hills Cop using a Game Boy.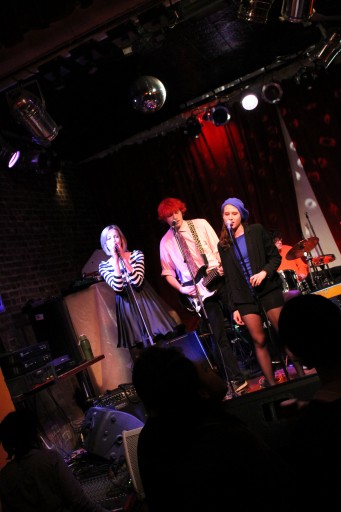 "A compilation of our best songs, our most well known, and we always pretty much go for the cutesy 90s feel with an edge" said Veronica Winslow-Danger explaining how they chose the tracks for their EP. The bands sounds comes from this dedication to an edgy 90s throwback sound as well as the compilation of their individual influences: Band cutie pie Andrew cites Interpol as one of his influences, as well as "other people who play bass with a pick and aggressive disco-esque bass party". As for drum king Evan, he cites Deerhoof as "his favourite contemporary rock band" and Whitest Boy Alive for his influence in upbeat dance-y drum parts. Casimir, for his part, names Johnny Marr, Graham Coxon, Tom Delonge, and his father Philip Kaplan from Men in Volts whom Cas grew up listening to and from which he takes after in terms of song arrangements and playing the guitar: "the ideal is super pop and super weird and making them the same thing."
In light of all the talk on apocalypse and 2012 end of the world hype, I asked the Boyfriends which natural disaster they would be. Cas responded that he would be a tornado, " because i like to spin around a lot." He gave us a skilled twirl to demonstrate while Veronica answered that she would probably be an earthquake. As for Andrew, he took a few seconds to respond and answered in all seriousness that he would be some sort of heat wave or perhaps, El Nino. Last but not least, Evan answered: "Whatever the loudest one is, a thunderstorm, a volcano."  Cas and Veronica added that Evan was a definite "force of nature" and that he would probably be all natural disasters fit into one. This forced me to rethink my first impression of the calm and friendly Evan and to take a couple steps back, you know, just in case.
When asked about their favourite Montreal venues, Veronica expressed lots of love for O Patro Vys. The band agreed that Psychic City, where they played their halloween show, was a unique blast where the energy and the people resulted in one of their best sets to date. Cas also names Trois Minot, where they played their first show, as one of their venues of choice. You can catch these guys shaking things up at L'Absynthe (1738 Rue Saint Denis) on January 12, 2013 playing with Two Year Carnival and Trade Secrets. This show for which the cost is 5$ and promises to be a great time where all things party will be popsicle.