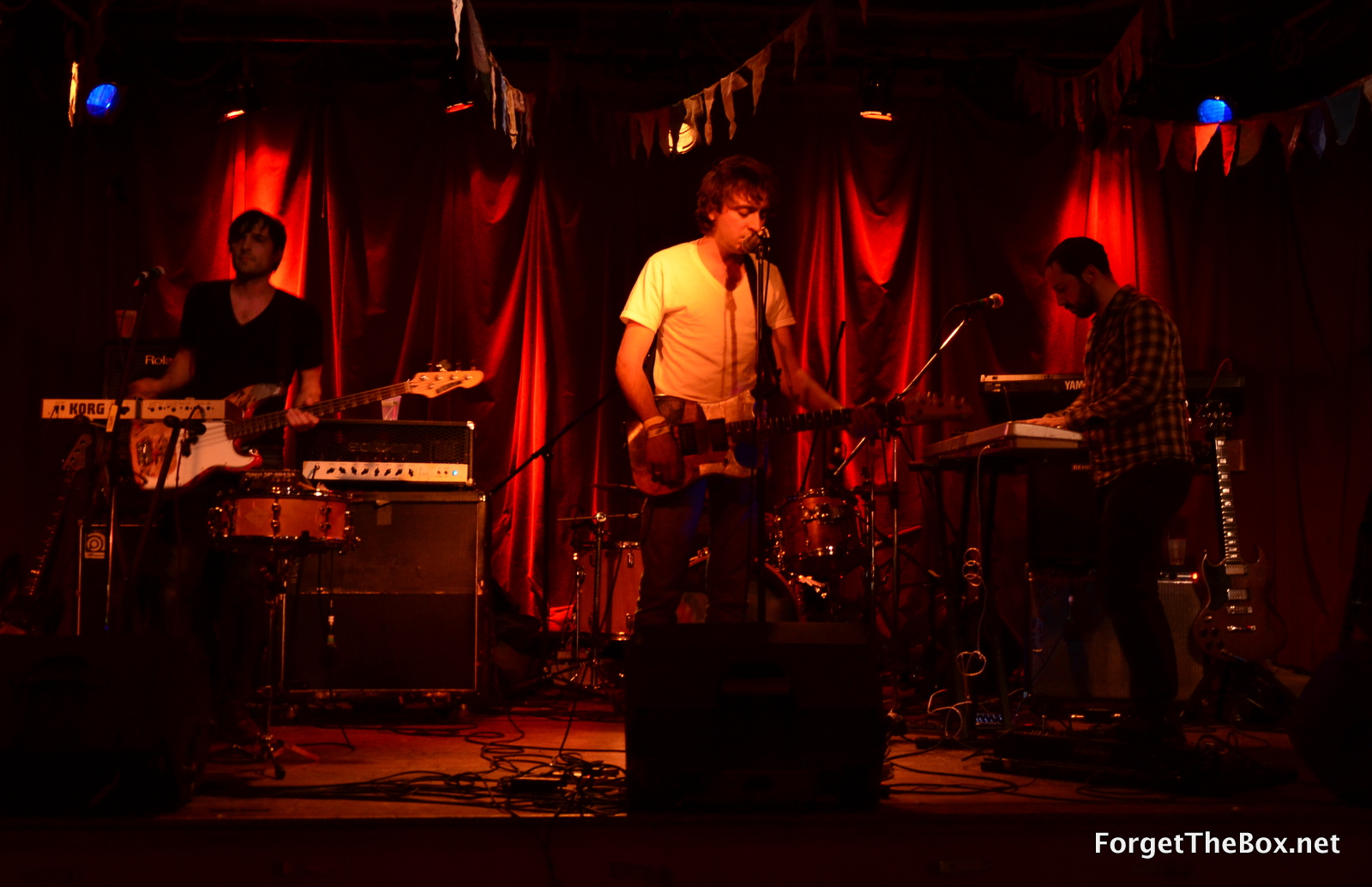 Recently I've been listening to CBC Radio 3's program Extended Play. The Extended Play program is a non-music podcast that focuses on a variety of interesting topics that deal with cultural events in the public and private music sphere. Each session brings together a unique panel of artists from different backgrounds to discuss and comment on topics, such as Indie's Done. What's Next? and Do bands have a 'best before' date?. Of course, this listening was all done while cleaning my tragedy of an apartment and cooking a seasonably well deserved meal. And   to be honest, I'm trying to improve my listening skills.
Anyway, I'm getting to a point here (go grab a fresh beer, you're gonna wanna stick around for this). During, Indie's Done. What's Next?, the panel of artists discussed the importance of musicians becoming increasing more independent, learning all the tricks of the ever-changing music industry and scene, while also maintaining their authenticity.
Hmmm… that's a tricky one right? Because, what happens when you get funding from a record label to produce your music, and as a result, they really "fuck that shit up"? Well, the growing addition of technology to produce music independently now gives you musicians the freedom to do it as YOU want, and us, well…fans, the opportunity to hear what you're doing faster and anywhere we decided to be on Friday night. So, let's drop the indie and talk about start talking about transparent rock. Here we go (told you I was getting to a point! Aren't you glad you grabbed that beer?).
Conversation starts now.
Hooray For Earth, a New York based band, stopped in Montreal to play a show at Sala Rossa last Wednesday evening. Hooray For Earth is a perfect example of all the babble I just said in the two paragraphs above. They've got all those hard-working band traits. I mean, the guys are sitting at their own merch table graciously talking with anyone who approaches them and their friend (who appeared to be their manager), who was walking around smiling at everyone. They weren't dressed abnormally. There was no BS, no attitude, nothing, just simple conversation and gratitude towards everyone at the show. Seriously, these guys are awesome.
On that note, let's get to the goods…
It's like this, and that's the way it is: Hooray For Earth is 90's grunge mixed with 2011 technology. Noel Heroux and I sat down after the show he explained to me that his influences, Nirvana, Nine Inch Nails and others in the era, are what inspires him and the band to make their addictive, yet thrash bubble music.
As they took stage, those trash bubbles began to bust out of the speakers and fill the room with a gritty yet innovative sound as they began, Last Minute. It was the second song in, Comfortable, Comparable, that you could really hear this 'transparent rock' I'm talking about. It was also here that we all became enchanted bobble heads. That's the things about Hooray for Earth, they take the loved techniques and sounds from the 90's grunge/alternative era and combine it with a tech sound that opens up their songs like it's a present you're ripping open. The sound just bursts.
Hooray For Earth – Comfortable, Comparable by morethan4
Their third song, and probably most talked about, Surrounded By Your Friends, lead the way for our heads as we picked up speed and really got a feel for these New York artists. An interesting addition to their show was their cover of The Zombies, Maybe After He's Gone. How many shows can you say you've been too where The Zombies was the cover? Yea, exactly. Something special is happening here.
Cool beans. I only have one request for all you out there about to see Hooray For Earth (request bout to start)…PLEASE, PLEASE get up off your chair, stand up and move. Noel dropped a mention about their last gig in T.O. where every just sat there and how they're use to people jumping around or at least blinking (okay I added in the blinking part). But really, are we really all dead fishes? Come on, go get out those knee-ripped jeans out, chug some beer and get your bones moving. Have some fucking fun kids!
Thank you.
Make sure to check out Hooray For Earth's EP, Momo, while impatiently awaiting their May 3 release of their first full-length album, True Loves. I know music is free, but touring and producing isn't. So pay some money for the music and the earth will hooray for you.
Sweet stuff kids. Come on out tomorrow night come out of your indie cave and come
see Montreal's The Madafakza @ Le Divan Orange @ 10PM.
Welcome music lovers, the transparent rock era has begun (doo do doo do).
Hooray For Earth played with The Concretes @ Sala Rossa January 19. They reminded me to hooray for music. They reminded all of us to start swimming again. No mention of the environment was made, but they sure are an amazing group of guys. Buy their music.
Photos and video by Chris Zacchia
Watch the live video!
Click the pictures to watch the slideshow
[slideshow id=8]