What I'm about to say is gonna be heavy. Please prep yourself. Are you ready? Okay, let's start with a question, Do you like Fleetwood Mac? If you answered yes, keep reading. If not, no worries I'm also going to talk about Imaginary Cities and The Most Serene Republic. My answer to the question? I love Fleetwood Mac, and I love Ra Ra Riot (ah, are you seeing what's heavy here?). Anyway, I hope you're prepared, here are the goods…
Last Friday, December 3rd @ Il Motore, I saw something I thought I would never see in my lifetime: the essence and persona of the young Fleetwood Mac. I'm not joking and I know it's a heavy statement (that's why I asked you to be prepared), but, it's there and alive in Ra Ra Riot. Ra Ra Riot's stage presence, mixed with the characteristics you see in each member of the band, reminds me so much of what I'd imagine the young Fleetwood Mac to be live. Of course, they're not Fleetwood, they're Ra Ra Riot, and that might be even (a little) better (ooo, heavy and how many times have I said "Fleetwood Mac?").
All the members in Ra Ra Riot had their own personality on stage and you could see them interacting with each other. They were smiling and winking (and probably some secret code facial expressions/body movements) to make sure they were all on the same page. It was super cute and professional.
The spirit and dedication that went into this show I can't even describe in words. I don't even know how to tell you how wonderful this fucking band is live. I completely understand why SPIN.com boldly called them, "the best young band they've seen in a long time." These kids really know their music. When I say they know their music I don't mean, "They know what's considered cool music today." I mean, they know their OWN music; how it clicks together like Lego, how it makes their listeners feel alive and how, more importantly, it makes them feel as musicians (or they're all just good actors…nope).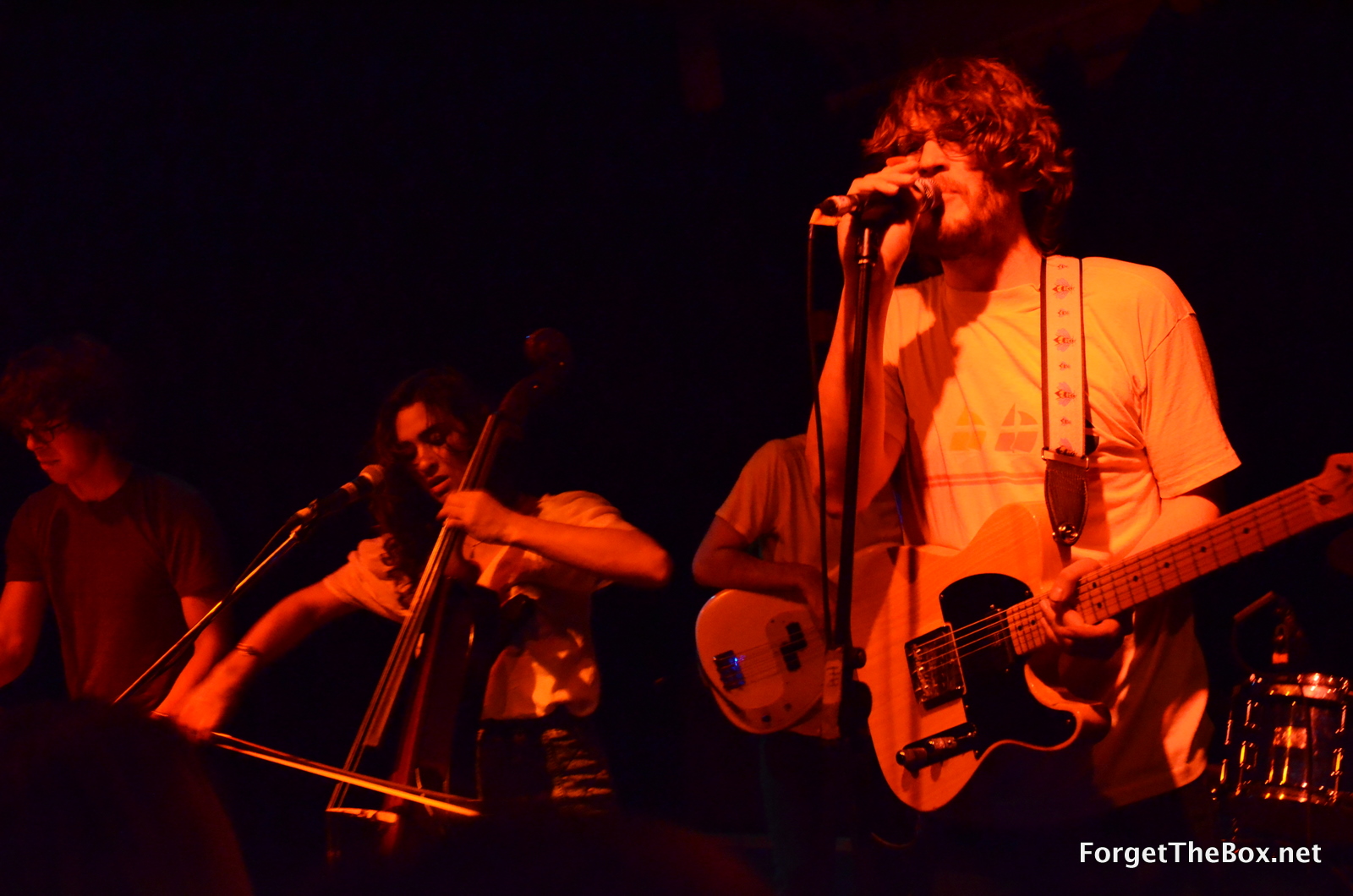 Ra Ra Riot's ability to transfer their baroque/indie-pop sound almost exactly from their EP's and albums, to their live performance made you wonder if they're pulling a Milli Vanilli. But, as you watched the lead singer (Wesley Miles) switch from keyboard and vocals, the cellist (Alexandra Lawn) sway along with the rhythm of her bow and the violist
(Rebecca Zeller) maintaining superb concentration, all while everyone (Milo Bonacci-guitar, John Pike-drums and Mathieu Santos-bass) else was giving it all they've got, you quickly realize, "nope, this shit is definitely real."
About two songs in, everyone fell over. I remember looking at the guy next to me, as he looked at me and we both just let our mouths drop open (of course we swiftly moved our heads back to the stage, we didn't want to miss a note). And then it happened – the Fleetwood Mac reference hit it was over, they had my heart. Of course Ra Ra Riot's music sounds very different from that of the Mac, but, personally I think it's this decade's version of what was and is one of the most memorable and heart-grabbing bands ever (I foresee my potentially-unborn kids listening to them).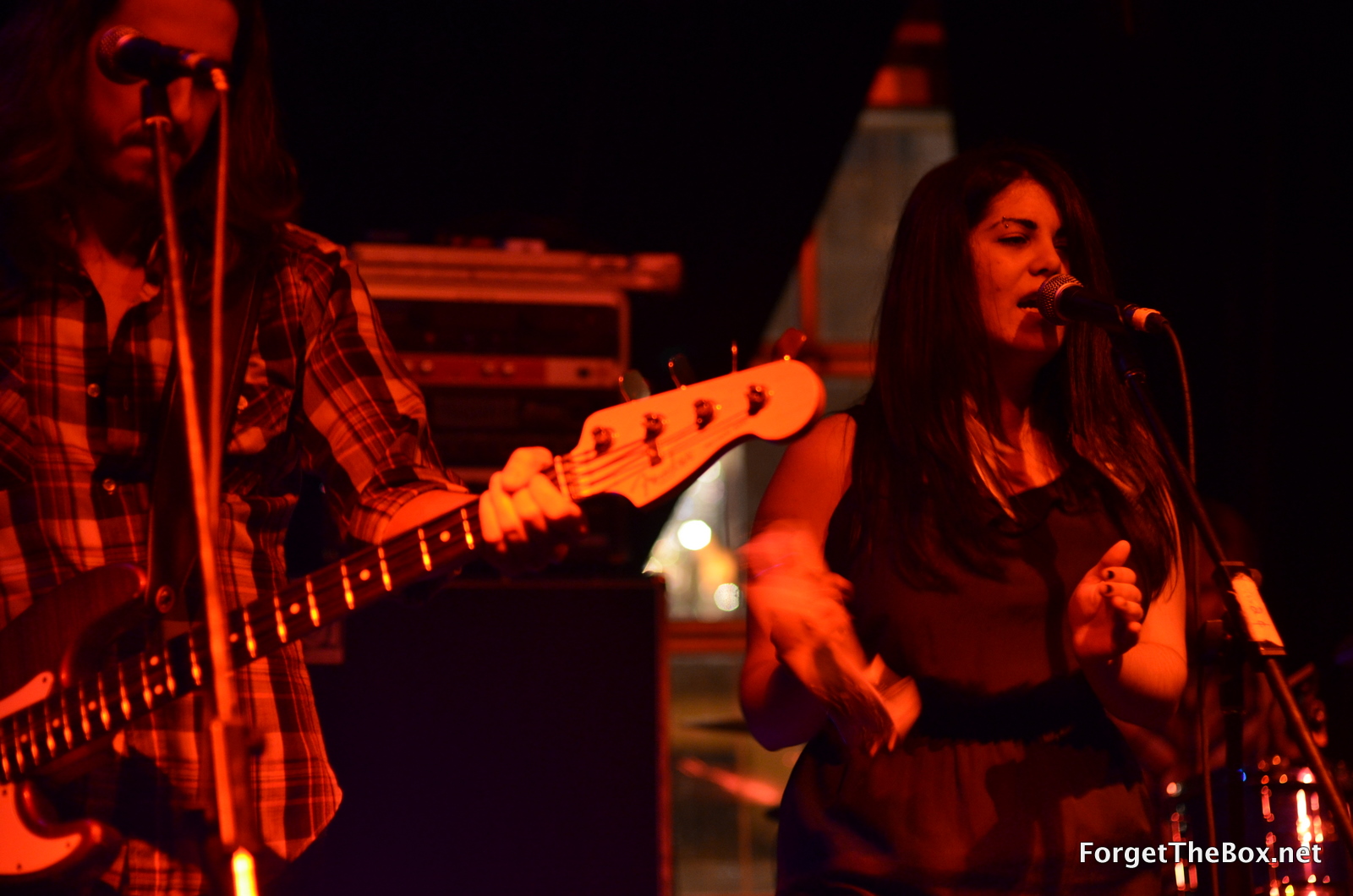 Before Ra Ra Riot grabbed our hearts, Imaginary Cities, a young emerging indie group (also linked with Arts&Crafts) performed. After the show, I couldn't help but run to the nearest computer where I put on their song Humming Bird (pretty sure I could sing you the whole thing now…along with everyone else who was paying attention). Give them a listen and keep your eyes open for a listing near you. They're pretty dope.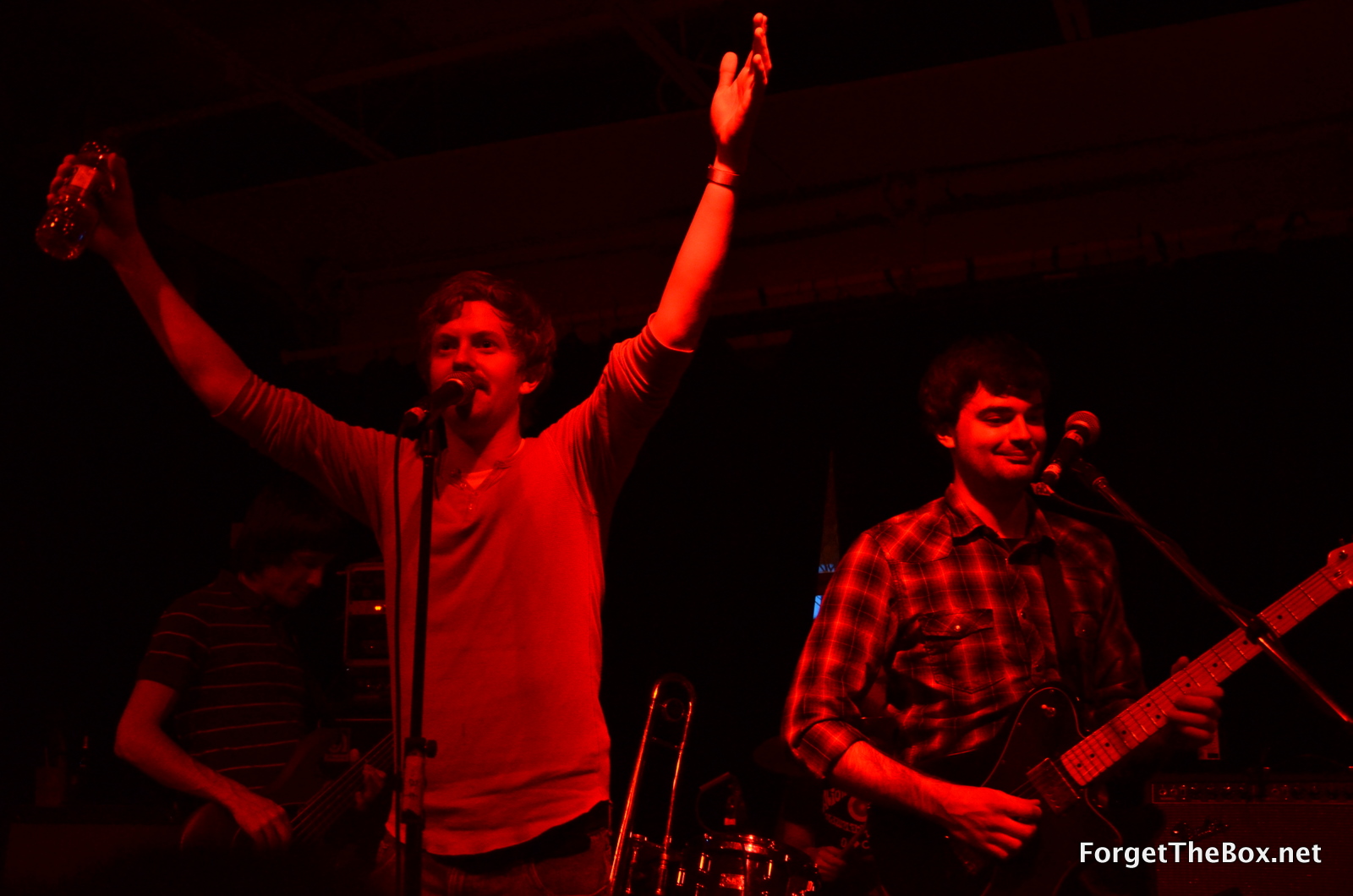 After Imaginary Cities, a band who I stumbled upon about two years ago, flooded what we call, "the stage". Do you know The Most Serene Republic? Well, if not, you're going to now. I've wanted to see this band since I first listening to them (and told them this). So, it was such a nice hot chocolate, marshmallow filled treat (and one I'm so grateful for!).
The Most Serene Republic's sound is quirky, yet overly intelligent. I've mentioned "complex" music in past posts, well, this another band whose music will make your brain work. Live, they're on the ball. No issues with sound or timing. The lead singer had a great, humorous attitude about each song (doing little dances, funny faces and making playful jokes about Ra Ra Riot); you'd almost think he's a comedian/dancer on the side. It's the, "HEY WE'RE HERE AND YOU'RE AWESOME. THANK YOU!!" attitude that many live acts lack. So refreshing!
Cool Beans. Sorry this was so late, life got in the way this week. Stay tuned for a local profile piece of Jordi Rosen, and an interview and review of Phantogram.
Ra Ra Riot, Imaginary Cities and The Most Serene Republic performed @ Il Motore on December 3. We first Imagined the city, after became serene as an entertained Republic and then Rioted until the sound cut out. It will be noted as one of the best reason why I go deaf at 33 (or thanks to Steve Jobs and iPods).