It's pretty much common knowledge that with certain comics, you only sit in the first few rows if you don't mind becoming part of the show. I had a feeling that Tom Green would be one of those comics. I was right.
Of course he was. Sure, I had never seen him perform standup before, but Green's career started with his self-titled talk show that used people's reactions to absurd situations (feces on a microphone comes to mind) to generate a good chunk of its humour.
Theatre Ste-Catherine was packed, so taking a seat at the back, out of the line of fire, so to speak, was quite easy. After we were treated to his latest video, a Funny or Die sendup of Donald Trump, Green took the stage.
Then the ball of energy that is present day Tom Green hit the stage. At age 45, Green offered a very interesting mix of mature political and socio-cultural observation and poop jokes.
If you're Tom Green, you get to grow up only as much as you want. Also, Protip: If you plan on sitting in the first few rows, go to the washroom BEFORE the show.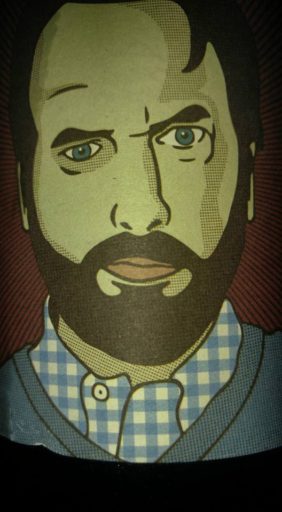 His topics that evening (I get the impression he changes it up every night) ranged from life before cellphones to growing up in Ottawa to being married and on Facebook at the same time to the aforementioned Trump. While everyone has an opinion on the GOP Presidential Nominee, not everyone has a personal anecdote about getting fired by him because of Dennis Rodman as Green does.
The audience was part of the show throughout. And they loved being part of it. These were Tom Green fans, after all, knowing all the main lines in Freddy Got Fingered.
The state of his own career was another topic that Green included in his performance:
"I was hosting a hit show on MTV, on the cover of Rolling Stone, starring in my own movie. Now I have a podcast…things are going well!"
But, if you think about it, he's right. He's very active as a standup, crowds love him (as they should, the show was great) and he even has a beer named after him, a real stout, which I enjoyed at his show.
Plus, he's still the Tom Green we know and love, and that, apparently, won't change.
* Featured image by Joseph Fuda courtesy of OFF-JFL
* Tom Green Live runs tonight, Sunday, July 24th at Theatre Ste-Catherine, 264 Ste-Catherine Est, and July 25 – 30 at Mainline Theatre, 3997 St-Laurent, as part of OFF-JFL. All shows 10:30pm. Tickets available through hahaha.com