Something's stirring inside me. It's a strange feeling that I can't resist, won't resist. This year, as I gather my top must-sees, I'm being pulled into new directions at the altar of Fantasia's offerings.
This is my fifth year covering the fest, and although I certainly won't pass up the opportunity to immerse myself in my go-to films genres, I'm finding myself peering into different wells from amongst the 130 features screening over the next three weeks.
Here are the top 10 films you should see this Fantasia season.

#10. Born of Woman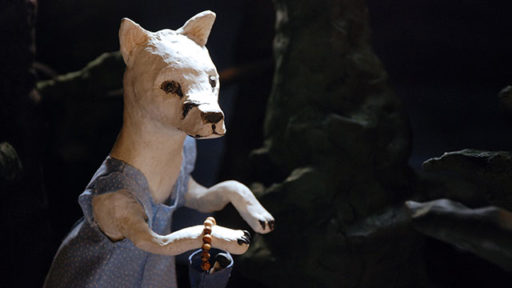 International Short Film Showcase/2016/ Multiple
I'm stoked beyond words about this showcase. This dedicated space at the Fest, serves highlights some of the powerhouse filmic voices of new auteurs whose works "centre on the body and uncanny of the interpersonal," Programmer Mitch Davis adds, "the filmmakers you will encounter here are exciting, essential new voices that we cannot wait to introduce you to." Not gonna miss this.
From the US, there is Venefica Maria Wilson, followed by Dianne Bellino's The Itching, and then Jessica Makinsons's Skin. Ensuite comes Anna Zlokovic's Shorty, and Jill Gevargizian's The Stylist. The third act consists Canadian filmmaker Tanya Lemke's Static,  Whole from german animation duo Verena Klinger and Robert Banning, and last but not least, Australian filmmaker Kaitlin Tinker's The Man Who Caught A Mermaid.
Screens July 23 • 5:00 PM at J.A. De Seve Theatre
9. Little Sister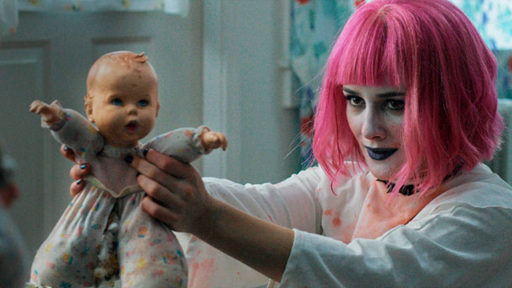 USA/2016/Zach Clark/Comedy
Official selection at SXSW and the Boston Underground Film Festival, Little Sister comes highly recommended by fellow genre film buds. From the director of White Reindeer, comes this black comedy about Colleen, a young noviciate at the Sister of Mercy, who is pulled back into the world of the youth which she'd left behind her in exile. Once home, she finds much of what she left behind intact including her goth-y room, parent's pothead ways and her recently returned veteran brother.. well, he's changed. Can this short visit home and Colleen's faith prove enough to make things right?
Screens July 28 • 9:45 PM  and July 29 • 2:45 PM at the J.A. De Seve Theatre
#8. Shelley
Denmark-Sweden/2016/Ali Abbasi/Horror Drama
Shelley comes from the producers of When Animals Dream and Only God Forgive. Already, these are some strong signs that it is bound to be of solid quality.
Shelley follows Elena, a single mother in need of some serious change, who takes on a job as a maid for the forest dwelling of what she comes to know as an unusual couple. Signing a three year contract overlooking their odd lifestyle for the peace and quiet she needs. Then, the couple, whom she learns cannot conceive, ask Elena to be their surrogate mother in exchange for a hefty compensation. She accepts.
Soon, however, Elena begins to sense that there is something terribly wrong with what is growing inside her. From the trailer, Abbasi's Shelley is likely to deliver a body horror gothic tale with a gripping performance at its heart.
Screens July 22 • 3:00 PM  and August 2 • 7:30 PM at the J.A. De Seve Theatre
#7. Lace Crater
Lace Crater from Festival Fantasia on Vimeo.
US/2015/Harrison Atkins/Romance & Comedy
During a getaway with friends, Ruth, who is recovering from a nasty break up, decides to stay in an adjacent guest house, despite a warning that it is haunted. When it comes time to retire from the evening's festivities, Ruth returns to the guest house and slowly begins to feel a presence in the room. Out comes a burlap wrapped ghost, Michael, as he calls himself and naturally (or supernaturally), one things lead to another…
With a premise offering an intimate look at sexuality, the shame one can feel about what they enjoy, and the possible for some interesting character studies, Lace Crater also stars one of my favourite actors, Lindsay Burge, who was stellar in Sarah Adina Smith's The Midnight Swim.
Screens July 28 • 7:30 PM J.A. De Seve Theatre
#6. Women Who Kill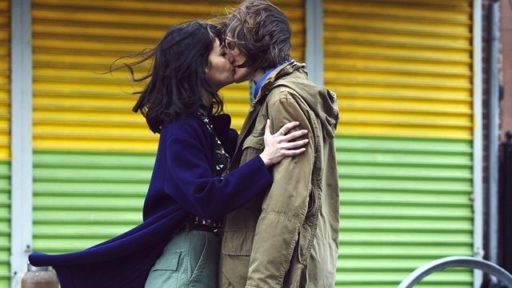 USA/2016/Ingrid Jungerman/ Romance, Thriller, Comedy
Morgan and ex-girlfriend Jean run a weekly podcast, Women Who Kill from their apartment in Brooklyn. The two specialize in talking female serial killers. When Mogran meets Simone, she is goaded by her friends to unpack the mysteries of her new lover. A film noir modern comedy, Women Who Kill, draws inspiration from relationships, womanhood, and the director's personal life and neighbourhood. This film didn't quite catch my eye until I read more about it and I have high hopes for it.
Screens on July 27 • 9:50 PM  and July 28 • 3:00 PM  at J.A. De Seve Theatre
#5. Operation Avalanche
Canada/2016/Matt Johnson/ Crime-Thriller
Fantasia presents the Quebec premiere of  one of most anticipated films coming to the fest this year: Matt Johnson's Operation Avalanche, an official selection at Sundance, SXSW, AND Hot Docs 2016. I fucking loved Matt Johnson's The Dirties and after speaking with him last year, am fascinated by what else this guy can come up with. It seems I am not alone and that The Dirties wasn't a one time thing and that Matt Johnson and his team represent some major talent – talent that is steeped in they love of cinema and filmmaking.
In Operation Avalanche, worried that NASA and its Apollo program may be compromised and infiltrated by a Russian mole, a pair of young CIA agents pose as documentary filmmakers to gain access to uncover what kinds of sinister activities may be going on. Once there, they realize the space program isn't as ready as NASA has been reporting to the world. Perhaps, with their geeky knowledge of film and uses of the camera, they can be of help.
Screens July 30 • 7:00 PM  and July 31 • 2:30 PM  at J.A. De Seve Theatre
#4. Hunt for the Wilderpeople
New Zealand/2016/Taika Waititi/Comedy
I absolutely adored Eagle vs Shark (2007),  Boy (2010) and What We Do in The Shadows by Waititi (2014). His sense of humour and cinematic eye are a serious treat.
Hunt for the Wilderpeople is a filmic adaptation of Barry Crump's over Pork and Watercress. Rick Baker, a foster kid who can't seem to stay in a home for very long, is placed with a new family where he develops a friendship with his foster mom, Bella. When Bella suddenly dies, Ricky runs away into the depths of the forest and Hec, Bella's partner, goes out to find him. Misunderstandings lead to social services assuming the Hec has kidnapped Ricky. From the trailer, I can already tell I'm going to love Ricky played by Julian Dennison.
Screens July 17 • 2:15 PM SGWU Alumni Auditorium (Hall Theatre)
#3. The Lure
Poland/2015/Agnieszka Smoczynska/  Discoball of Genre Hybrid Magic
What even is this magical gem of a film? Fantasia's descriptionn of it has the longest list of genres I have ever seen listed. Seems like it's uncontainable, just like the creatures surfacing in The Lure.
In early 80's Poland, two mermaids Golden and Silver arise from the sea in search of nourishment: hearts. They find themselves in a good position to do so when they join an erotic discotheque where their mermaid act, less of an act than their horny audience expects, is perfect to reel in some fresh hearts. Thing get entangled when Silver develops feelings for one of their potential appetizers. If the trailer above alone doesn't convince you to want to see this, please swipe left.
#2. Trash Fire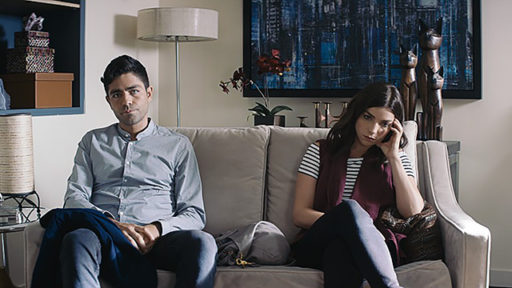 USA/2016/Richard Bates Jr.
Narrowly beaten by Embers for the number one spot, Trash Fire has been on my radar for a while now and I've been burning with anticipation to see it. I had the chance to catch Bates Jr.'s two other films at Fantasia.
Excision remains to this day the most beautifully fucked up piece of gory poetry I have ever seen – I literally couldn't breathe for a while after the credits. Suburban Gothic was a totally different beast, a lighter dark comedy oozing with ghostly love.
Trash Fire, as I understand it, was written during a bout of crippling depression and yet, Mitch Davis hails it as the filmmakers strongest work yet and that it "mines uncomfortable laughs from interpersonal dysfunction and a myriad of phobias, personal demons and deep-rooted resentment, proving once again that much of the best comedy is born from pain." Um, yes!
In the film, a longtime fizzled out couple Owen (Adrian Grenier) and Isabelle (Angela Trimbur) visit Owen's family and childhood home as a a sort of deal breaker for Isabelle who wants to see if Owen is the kind of man to build a family with. As the survivor of a horrific family tragedy, Owen's got some issues and isn't the easiest dude to build an intimate relationship with. When the two set out to meet his surviving relatives, they uncover things best left to rot alone….but it's too late now.
Screens July 23 • 9:30 PM at SGWU Alumni Auditorium (Hall Theatre)
#1. Embers
USA/Poland/2015/Claire Carré/Sci-fi
Embers takes the top spot in my must sees of this year's program. A poetic humane sci-fi offering with what looks to be a distinctive and unique aesthetic, Embers takes place in a world where humanity is denied memory. Following a few of the remaining survivors of this apocalypse, Embers explores the very foundations of human nature through the very promising cinematic voice of newcomer Carré.
Screens on July  22 • 5:00 PM J.A. De Seve Theatre & August 1 • 12:45 PM J.A. De Seve Theatre