2015 was quite a year. As we prepare to welcome in the next 365 days, it is time, once again, to take a look back at some of our favourite posts from the previous 365. We asked our contributors to suggest some of their top choices from their own contributions and those of their fellow FTB writers. Here are the results in no particular order:
Dumpster Diving Meets Haute Cuisine at the United Nations by Joshua Davidson (October 2) The title pretty much says it all. Is dumpster dived food really haute cuisine for the world's diplomats? Yes, it was this year. Josh Davidson explains and talks about what this could mean for food sustainability.
Montreal Police are Out of Control by Jason C. McLean (December 20) After undercover SPVM officers hospitalize a protester for identifying them, Jason C. McLean argues that what many have known for a long time is now, once again, crystal clear for all to see: Montreal Police are out of control!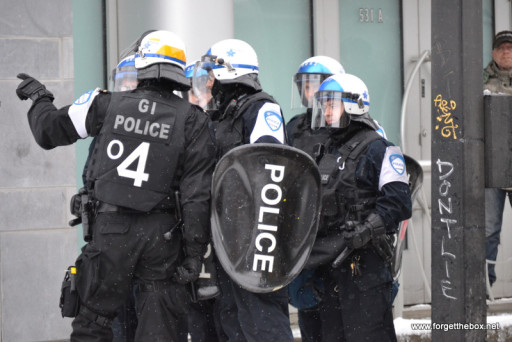 Leurs Guerres, Nos Morts: Paris, Beirut, Syria and Beyond by Niall Clapham Ricardo (November 17) In the wake of a spate of terrorist attacks, Niall Ricardo looks at our differing reaction to the similar events and argues that we need to see who really benefits.
Girl Gush: The Joy of Female Ejaculation and Sleeping in the Wet Spot by Cat McCarthy (November 12) It's a rather sticky subject, but sex columnist Cat McCarthy dives right into female ejaculation (conceptually, that is – and yes, all puns very much intended).
M For Montreal: The Celebration of a Musical Scene by Ford Donovan (November 25) Montreal has a vibrant local music scene. That much is clear. Ford Donovan takes a look at just how that shone through this year at the annual M for Montreal music festival.
Beyond the Veil: The Illegitimacy of the Niqab Ban by Samantha Gold (September 27) In the height of this year's Canadian Federal Election campaign, the woman who fought for the right to wear her niqab at a citizenship ceremony finally gets to take the oath. Samantha Gold takes a look at the legal aspects of the ban itself.
If We Can't Protest, Then the Terrorists Win! by Jason C. McLean (November 22) With protest marches banned at the Paris Climate Conference (or COP21) as a security measure, how do we protect our right to protest in a time of terror attacks? Jason C. McLean argues that we need to look to, of all people, George W. Bush.
The JFL Ethnic Show Comedians Talk Ethnic Comedy [AUDIO] by Cem Ertekin (July 13) Just what is Ethnic Comedy? Cem Ertekin asks that question of the comedians performing under the banner of the Just for Laughs Ethnic Show.
Are Supermarkets Slowly Coming Back Down to Earth? by Joshua Davidson (March 18) Food that is still edible discarded by supermarkets for cosmetic reasons? It happens all the time. However, as Josh Davidson notes, that trend may be changing.
PorchFest NDG: Ringing in the Summer Community-Style by Jason C. McLean (May 3) It may not be your typical Montreal music festival, but, then again, what's typical in Montreal music? Looks like PorchFest NDG is here to stay!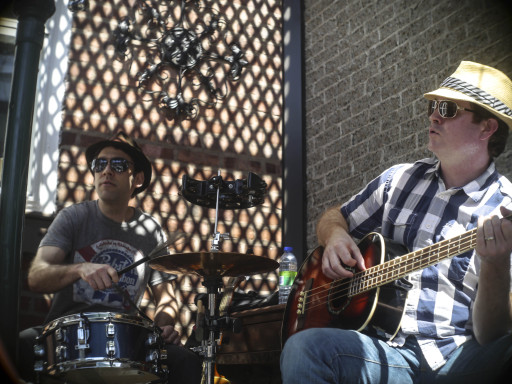 Put It In Your Mouth: Oral Sex Reciprocation and Hair Down There by Cat McCarthy (October 8) FTB's sex columnist Cat McCarthy took a look at many people's favourite topic: oral sex. More importantly, though, she talks about the importance of reciprocation.
Why I'm Not Voting for Stephen Harper by Johnny Scott (August 16) A rather different take on the election. Not exactly fact-based, but, then again, most politics isn't.
Orientation on Your First Day As A Pirate by Johnny Scott (September 22) First day on the job can be a tough experience. That doesn't change if you're a pirate.
UPDATE: Noted Misogynist Roosh V Welcomed Montreal-Style, with Beer in the Face by Jason C. McLean (August 9) So-called pickup artist Roosh V, a man who thinks rape should be legal on private property, didn't get the Montreal reception he was expecting. It was the splash felt around the world!
Employment DOs and DON'Ts: Your Rights as an Employee in Quebec by Samantha Gold (October 23) In a tough economy, employees can't forget about their rights. Samantha Gold takes a look at the legal aspects, rights and restrictions of employment in Quebec.
There are plenty more where these came from. Be on the lookout for new, original content beginning January 2nd, 2016 (we're going to take tomorrow off)! Happy New Year's from Forget the Box!