Welcome to my nightmare. This can't be real, weird night to say the least. I keep thinking that I am going to wake up. I can already feel the cold.
The Stock Market is the first to crash.
The House.
The Senate.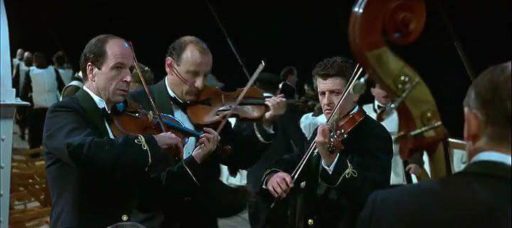 As the night went on, and the results came in I began to tear up, I found an old black tutu and fashioned some veils so we could mourn the death of our free world. This is it. Worst case scenario.
Clinton wasn't the answer clearly, but no, NO! Not this. Nobody is ready for the Halocaust 2.0, WWIII, it's the plot to a video game or blockbuster flick. I'm ready for the rise of the machines or zombies, a good ol fashioned alien invasion, not this, Back to the Future predicted it, so did The Simpsons, 1984 is 2016, 9/11 and 11/9 are synonymous.
A racist bigot mysoginist narcissist was just elected President of the United States.
So many people fought and died for our collective rights only to jump a million steps back.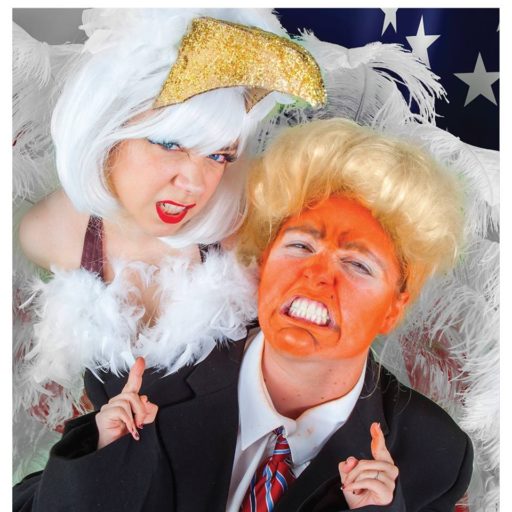 I dressed like him, a parody, to show the abject evil of our world. I was hopeful and danced to Loser by Beck,  my alternate song was It's the End of the World as We Know It by REM. Soon will I live in a world where I am not free to mock him? Not free to express my anger?
Well, what's new? For a country that was initially founded on the displacement and blatant thievery from Native Americans and then the subsequent enslavement of a whole race of people on top of sexual oppression and obvious lack of education.
The world is not flat. This land is NOT made for you and me. If the bees die, we all die. If we all die, the world will flourish again. Make the world great again with a full wipe out of humanity. The apocalypse has already begun. It's too late, the cogs are in motion. First David Bowie died, then Prince, now this? Fuck 2016. They beamed up to home base before the shit hit the fan. Another reason why I am never having children.
Is this like a drunk Vegas wedding? Can we get an annulment? Is it that easy to IMPEACH the Cheeto stained antichrist?
I want to fight, life is in the middle of a battlefield, come home, to nothing but wreck and ruins, a poorly styled man, evil to the core, the Big Apple is full of maggots. Trump Tower must burn. The White House is changing to The White Power House, since you know the KKK endorsed candidate has been elected.
OK so stage 1, I cried hysterically. I got my period this morning in one angry clot and just couldn't handle the results without a veil, shrouded black hole of utter despair. I needed whiskey.
Stage 2, Pure madness. Blind furious rage and energetic super force. Hell hath seen no fury like a woman scorned. Try and grab my pussy motherfucker! Whiskey kicked in (and a Trump supporter walked into the bar).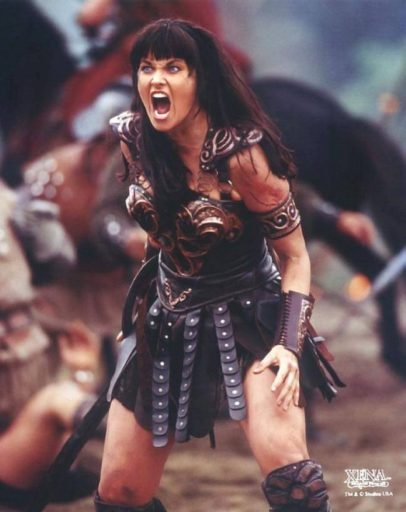 Stage 3, Calming down, realizing that no matter who got voted in we were fucked. The system is corrupt and it's all just puppetry. I am sober and alone with my cats. My boisterous comrades have retired for a sleep. I must write and make art, I must say something or watch it all burn.
I can't help but wonder WWBSD? What Would Bernie Sanders Do? My tender hearted socialist Jew. I hate to say that I think he would have had a better chance to get to the "not so intelligent" and obviously hateful majority of our VOTING population. He is a white male, they like that. I loved his politics and kind nature. War and hate is not the answer.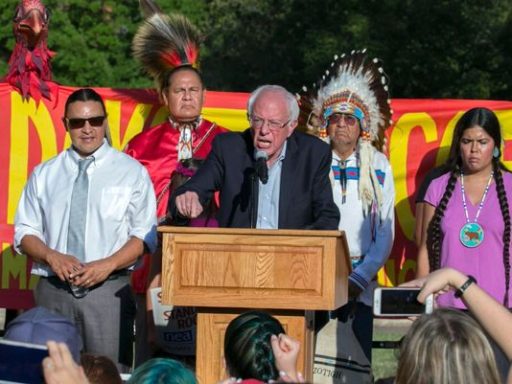 I know a lot of people who opted to forfeit their right to vote in protest. I also know a lot of third party voters and Sanders write ins. This is not their fault! Then I also know a few Trump supporters, it disgusts me, I blame their vile hate and privilege. It all needs to just stop. I am about to blow chunks.
It is sad to say that Americans will vote in this piece of garbage over a woman, who admittedly is qualified, questionable but qualified. It is a pure outrage and I call for immediate impeachment.
Jill Stein you are my girl! Baraka is also awesome. I wish our third party was a viable option.
CAN WE JUST FDR STATUS BARACK OBAMA? THIS IS AN EMERGENCY!!! FOUR MORE YEARS
Canada's immigration website is down due to the election results, I don't blame them. We all have to get out before the wall keeps us in forever.
Mass exodus now. Riot in the streets. Anarchy defeats whatever this is.
Food for thought:  Dave Chappelle and Michelle Obama 2020?
MICHELLE/CHAPPELLE for President: Make America Safe Again.
I need a nap before work.