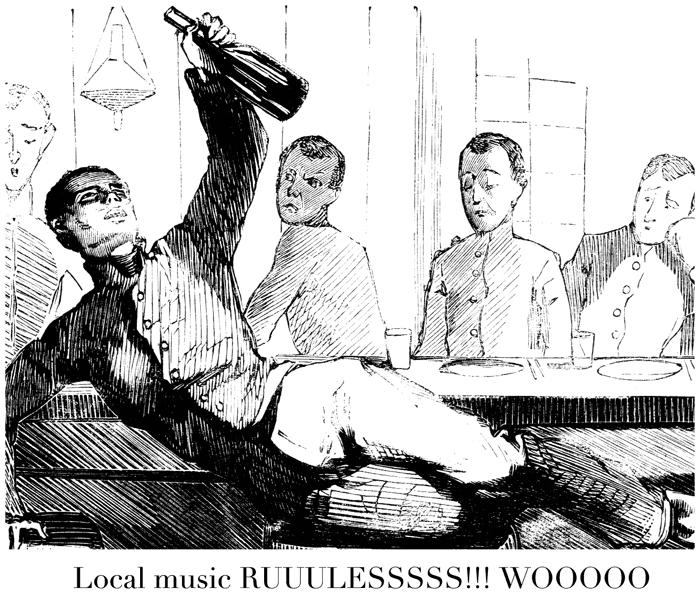 We're going Loco. I'm already pretty loco, but, that's not the point. We Heart Music is going local and under the radar. Starting November 17th, 2010 and ending December 17th, 2010 (my birthday!), we're going to be doing a special month-long edition dedicated to local and under the radar artists in Montreal and Brooklyn. Let's get Loco!
Let's get Loco! is about focusing our eyes to see what's right in front us (3D picture included) innovative and unique local music. We want to give those deserving, hardworking Montreal and Brooklyn based artists the exposure and press they need. We're going to be giving you the down-low about what's going on in your backyard bars, the neighbourhoods you should be visiting for great music, and bands you may have overlooked due to the influx of big names and big game.
I bet you have a lot of questions. Well, this isn't just about vegetables and farmers (I hope you're a little wiser than that assumption about "local"). First question: why am I doing this and why should you care? Because… copious amounts of bands pass through our cities every week and this can be overwhelming, leaving you playing a guessing game of eanie-meanie-minie-moe (what a time killer). Don't get me wrong, that's a great method for picking a show, but we're here to help. Plus, pointing isn't very polite.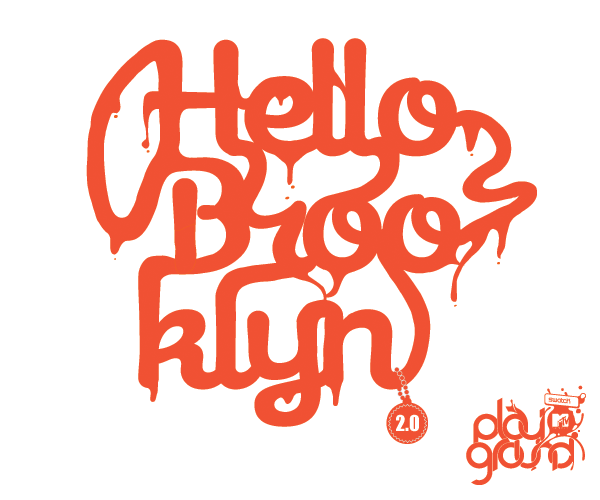 Second question: why Brooklyn? Well, other than being a super fucking cool place and centre of hip, up-and-coming bands,
we had a new writer join our We Heart Music team. Steve Ferrara, a Brooklyn based musician, offered to give his time and ears
to our section to help promote his neighbourhood scene. We also want you to know what's up down below (…wait, that sounds bad).
So, let's get to the goods…
To get you, I and our Facebook friends excited, we're going to kick-off this special month-long edition with M for Montreal. M for Montreal is celebrating its fifth birthday as the foundation of the alternative music movement in Montreal and beyond. This festival has caught the attention of various critics all over the world. Artists such as Patrick Watson, Malajube and CÅ"ur de Pirate, have all benefited from M for Montreal. It's always been a known fact that Montreal is the culture and arts hub of Canada (and Brooklyn is our brother who always had the best table manners). So, it was just a matter of time that a festival, such as M for Montreal, came along. And it was also just a matter of time a great Brooklyn writer joined our team to give you the dish on their scene.
Because I like to make things easy for you, here's the complete M for Montreal line-up.
If you hard-pressed to figure out which bands you really want to see because of lack of funds or time, here's what I would suggest: Valleys, Random Recipe and Pascale Picard. Awhhh shit, I'm trying to expand our minds. I hope you're willing to leave your snowsuit behind and jump outside your comfort zone (exposure is one of the best forms of self-education darling…).
On the other side of the table (or across the border) here's some of the bands you'll be getting to know:
…and that's just what we've got in pen.
In the coming days you can expect: artist profiles, M for Montreal   and Brooklyn show reviews, and listings of artists, venues and places to get cheap drinks. We want you to have the social life you deserve (all while warming your heart with music). Oh yes, and it'll help you be the hot child in the city (hot child in the city/ hot child in the city/ runnin' wild and lookin' pretty).
Oh…it doesn't end there dear readers. What if you're an artist and you need some sweet, interesting and fun coverage? Well my friend, open your email, put Steve or my email address in (location dependent) and get at us via this crazy thing called the in-ter-net….
Get @ me: cassie@forgetthebox.net
Get @ Steve: steveferrara@gmail.com
We want your help, because the only way this will benefit our local artists (and your rent) is if you play true-telephone and pass the word along to your friends or bands you know. SPREAD THE WORD and let's all get loco!
Cool beans. Stay in-tune and see you soon.