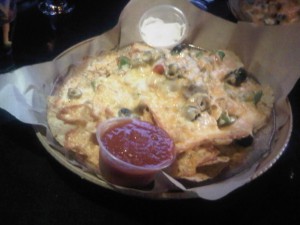 The Canadiens have now reached the halfway point of the season after a bumpy December (we must never speak of the road trip ever again). Not exactly what the Habs were hoping for. However this season has been nothing but surprises. Some good, some bad. Either way, the goal still stands: to make the playoffs.
Even in January we're thinking what may happen come April. But good news, the schedule isn't as hectic as that road trip. The Habs did come home a little lighter: Max Lapierre got traded to the Ducks. We will see him again along with ex captain Saku Koivu when the Ducks play later this month.
In town were the Pittsburgh Penguins, fresh off the Winter Classic this past New Year's Day. They were also the focus of a HBO series building up the outdoor game documenting the behind the scenes of the team and the Washington Capitals for the last month (HBO 24/7 Penguins Capitals). Hockey fans and anyone new to the sport, I recommend watching as they give a detailed exciting look at the sport.
The star attraction, Sidney Crosby, was unable to play tonight due to a concussion from the Winter Classic, however he did play a couple games like this (such a trooper). One less thing to worry about, right? Pittsburgh has been a complete team even when star players have been out (Malkin and Staal are healthy again). Montreal just found out that defenseman Josh Gorges is gone for the rest of the season in Markov-like fashion. So, do we hit the panic button yet?
First things first, lets find a place to watch the game. After much search we opted for Cine Express (1296 Ste Catherine Ouest). To anyone who went to Dawson College, it was a familiar hangout to grab food and coffee before making an attempt at the Cock N Bull. They have undergone some major changes, I barely recognize the place. Kind of similar to the Habs lineup, with injuries stacking, we're getting to know players we called up from Hamilton a lot better.
Cine's menu got a major revamp and has more food selection, I opted for extremely cheesy nachos, very cheesy indeed. the best part was that they replaced the decor with comfy chairs and couch-like booths and a TV in each section. Cine is competing for a hockey crowd against the various bars in the area. The one thing I could say that Cine Express is more for fans that would like to chill and relax watching rather than the usual bar atmosphere.
Meanwhile, I was trying to relax watching the Habs. After the road trip, a depleted power play and losing their top two defenseman, it was going to take more than beer to convince me that we're going to be alright.
Then Spacek crashed into the Penguins net. Does this mean that PK Subban will be playing forty minutes of hockey? After the defense drama, looks like there will be a place for PK and Yannick Weber after all. However, these rookies will   have to turn into skillful defenseman in a short time with lots of ice time.
I wish I could say that for our scoring. Kostitsyn had been missing the net as of late. Plekanec had been playing more defensive-like (such as the hit on Malkin where it looked like Geno was going to do the splits). Yes! Benoit Poulliot finally broke out of a scoreless drought to tie up the game, it wasn't pretty but I'll take it.
The Penguins without Crosby have been playing tight, then again I got to know their style of game while watching 24/7, even developed a little crush on coach Dan Bylsma. I know it's weird, however this is what coaches should be like; better player rapore (he's an ex-NHLer), smart about the game and good spirited. Sheer confidence.
And looks like Carey Price is starting to feel confident again holding the team together, as the game (and several pitchers) lead to overtime then surprisingly enough, the Habs first shootout of the season.
I knew the usual suspects would take the shot, Gionta and Cammalleri. Was surprised about PK taking the shot (in time PK, in time). Kostitsyn was a mistake (he's at almost there, hopefully when he gets one in it'll all come naturally). Surprised that Poulliot and not Plekanec was next, however confidence was on his side with one goal.
And boy the second one did matter, some say it was Forsberg-like, some say it looked like something out of practice. It mattered and Price's save along with the pose he made right after gave the Canadiens much needed confidence and the win. It had been a while since I saw the triple low five from PK. It also had been a while since I cheered so loudly for the Habs.
Hard to say what can happen next with the Habs, they do love the element of surprise. Surprised that it had been years since I had a good time at Cine Express also. We don't have all stars like Pittsburgh, however each player will now have to play like one in order to stay in contention.