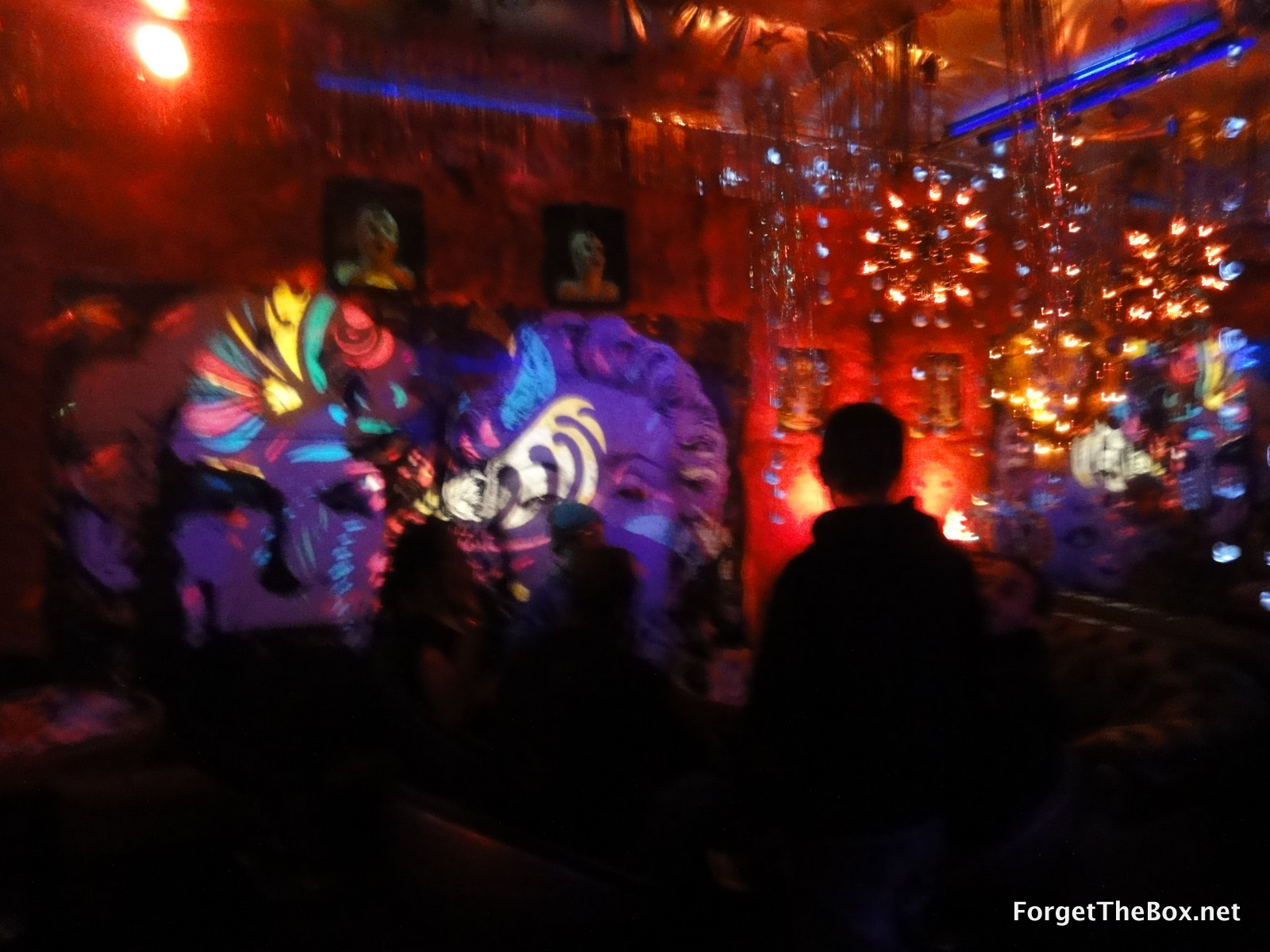 I recently spent four months in Berlin and I've wanted to write about the nightlife over there for a while. Berlin became THE place to be in the last couple of years, so everybody and their mother are talking about it. I'll try to be a bit different and show you the night in my perceptive. I'll stay away from the obvious like Watergate and show you some less known venues. I am not better than anyone and I don't pretend to give you the ULTIMATE Berlin party experience, but believe me, living in an attic kind of obliged me to go out every night.
Let's start the tour with my first night out in the German capital. It was my first Friday in town and after having attended a vernissage and triumphantly retrieved my wallet from a pickpocket's hand in the u-bahn, I got introduce to an original venue located in Wedding, the Statdbad. The program is varied and goes from vernissage to rock shows. It's an old public bath converted, and you can still smell chlorine. Dancing in the tilted pool is tricky but who never dreamed of making the split in front of a large crowd?
An awesome venue for house and techno lover is Farbfernseher in Kreuzberg. I went there to see Tyree Cooper on a the following Wednesday. You'd never be able to tell that this small house on Skalitzer Strasse is actually a nightclub. There's generally no cover except a charge of one euro on your first drink. The dance floor is tiny so it would be hard to show your flashdance steps to other people, but your consolation prize will be an awesome sound system and you'll be so close to your favorite dj, that you'll be able to tell by the smell of his breath what he had for lunch before the gig.
Next suggestion is not for everybody. It's a hate it or love it kind of spot. Imagine fluffy pink walls, multicolor lightings, an overweight transgender bartender and trancy pop music. No, I wasn't on LSD but it felt a bit like it. The place is called Roses, and it's also located Kreuzberg. It's the kind of place where everything can happen. Good or bad. Like a guy trying to rub his dick on your arm or a Turkish guy selling you fake drugs or somebody stealing your purse. Sounds a bit negative, but honestly all these incident can be quite funny and the positive aspects make up for everything, and by positive I mean: a tranny giving you every left over drink in the bar while kissing you, über gay steward paying for your shots, everybody dancing and being friendly. Oh, and of course a feel good place open until 8 am. You got the image; this place wasn't my favorite hangout spot for no reason!
Let's say its 8 am, Wednesday morning. You've been kicked out of Roses because they were closing, you're still thirsty and Berghain is not an option since it's not the weekend. Well it's time to walk out of Roses and discover Rote Rose, a few meters away, on Adalberstrasse. The place is a dive bar where you meet both party animals and old German customers. It's been open nonstop since for 25 years. Yeah, you heard me…24 hours a day, 7 days a week for over half a century. Walking out of the bar at 3 pm is something you should experience once in your life. Not something to make your mama proud of course.
The last one is my favorite place in Berlin. It's a bit further, in Treptow, but it's worth the walk. Welcome to Wilden zu Renate. Based in an abandoned two-story house, Wilden zu Renate is open every weekend until very, very late. You get all types of people but it's mostly locals, who are reluctant to give information about the place. There are rooms with beds where people are washing their chemical experimentation away, two rooms with djs, and a front yard with a trailer decorated like a cabane à  sucre where djs keep pumping house music. The booking is always different, sometimes there's a thematic and you need to dress up, but mostly   you go there to dance your night/day away and be part of the wasted Berlin youth.
That was just a glance of Berlin's wildness. Anything can happen in that city and like anything in life the best is to go with the flow, talk to the locals and immerse yourself by the freedom of the places and people. If you're running to the closest travel agency to book your trip already, check out Ex-Berliner and Berlin.There's also, Unlike which is a guide created for the mobile, English generation. It's sure to help you discover the German capital.
Now back in Montreal where I suggest you to go see Mount Kimbie at Le Belmont tonight and just before that, at 9pm, tune in to CISM 89,3 fm for another edition of my radio show Ce soir on danse.
Like it? Check out all the wildness via our Facebook page.