How Can a Woman Feel Safe When Men are like Brock Turner?
Brock Turner you are what is wrong with this world… I remember his name but not his victim. Every woman is hurt when a man gets off easy. Just like every black person is hurt when a cop gets off clean after an unjust racist murder or every child is hurt when a child molesting priest is set free with no consequence. If you are a regular reader I apologize because I have said this all before, but it can't be said enough, can't be stressed too much until change happens and every woman feels safe.
I was cleaning at the hostel I work in today and a random guy staying there said "Why don't you just get married so you can do this every day? Clean and have a man not talk to you, feed him, ect." He was definitely joking, and he grabbed my attention and not my ass, but I was still mortified that those words came out of his mouth.
You look good cleaning girl, in the kitchen, on your hands and knees scrub a dub dub, apron on, shoes off, make babies, treat your man as a king, darlin'. There was definitely a cultural disconnect there, you don't say shit like that, dude.
I then said to him that all I need is my cats. Cats and dildos are all a woman needs to supplement men, maybe a bag of weed and some red wine to top it off. Love, affection, something that never goes soft or gets tired, and green happiness.
This masculine aggression goes beyond humans, I see it in my own cats even. We have one female cat, Miss Lola, and she is often chased down and picked on by the larger male cats. She holds her own, but she shouldn't have to.
I am not saying because it is engrained in their being that its ok, it is NOT OK. These men are a product of society and bad parenting, but need to rise above that to prosper, even the feline men need to check themselves.
Misogny and heteronormativity are wrong and create unhealthy situations. If you are a heterosexual man you need to respect women. If you are a human being you must respect other human beings (animals too, but that's not what this blog is about).
Would you want someone to treat your mother or sister the way you do? Imagine if you got cat called, "Hey baby your dick looks great in those jeans!" "You gotta number baaabeee? You look even sexier if you smile. Where you going? You gotta girl? I wanna taste that."
I enjoy being a powerful girl, I am fucked with less because of my size and overt confidence. You can't roofie me because I am too heavy to carry.
Men can be frightening. When I am alone on a dark street I feel a blanket of fear come over me if a man approaches me. If I saw a woman I would think, what is she doing alone? She's living her fucking life.
Sometimes you get out of work late and have to walk to a bus stop alone, that is not an invitation. She should not have to be afraid, but we have all read about the horror stories of girls walking alone at night and what that means.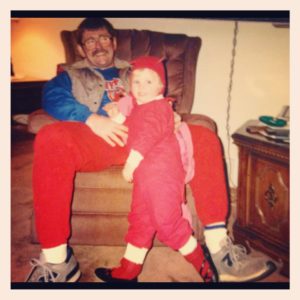 Girls are raised in fear, our fathers tell us never to go places alone because they worry about what other men will do to us. My dad is the most incredible, kind, strong, compassionate man in the world. He is a shining example of a good man. There are a few left. I think that's also why I love gay men so much, they never treat me like an object, just a human.
Last night I went to the ATM (no, not ass to mouth, you pervert) to deposit rent money with my roomie. As her and I approached the bank there was a large man out front asking for money "homeless veteran trying to get through the night," we both politely said no but he stood out there watching from behind the glass.
In any other situation I am here to help you, sir, I serve the homeless, I love you, just DO NOT accost me in front of a bank at 1AM. Another man then entered the room (one of those ATMs that you swipe your card to gain access. Again, we were immediately on guard. We had a large amount of cash and were trying to figure our shit out, and all we can both think of is will one of these men rob us?
Fortunately not every man is a rapist and murderer. The second man who came to use the ATM asked us if we wanted him to wait for us. We were creeped out by him because thats what we have come to expect from men. We were threatened because of his appearance. He was actually being a gentleman, also concerned about the man outside.
It was a sweet sentiment, he knew what we must have been thinking. He knew that being women alone at night was scary. Like anything you cannot judge a book by its cover, or just assume that any one kind of person is always bad. Being sexist is just as evil as racism. I don't cower and get scared every time a person of a different race walks by me at night.
Being a woman in this day and age is scary. We live in a world where rapists are not even punished for their crimes. Brock Turner raped a woman, got a slap on the wrist, and didn't even serve the entirety of his minuscule sentence.
He is an "accomplished" white athlete, therefore girls must want to be raped by his creepy little pencil dick. Men tell me to smile and call me sweetheart on the daily, condescending, putting me in my cute lil place. Am I asking for it because I don't run away screaming RAPE?!