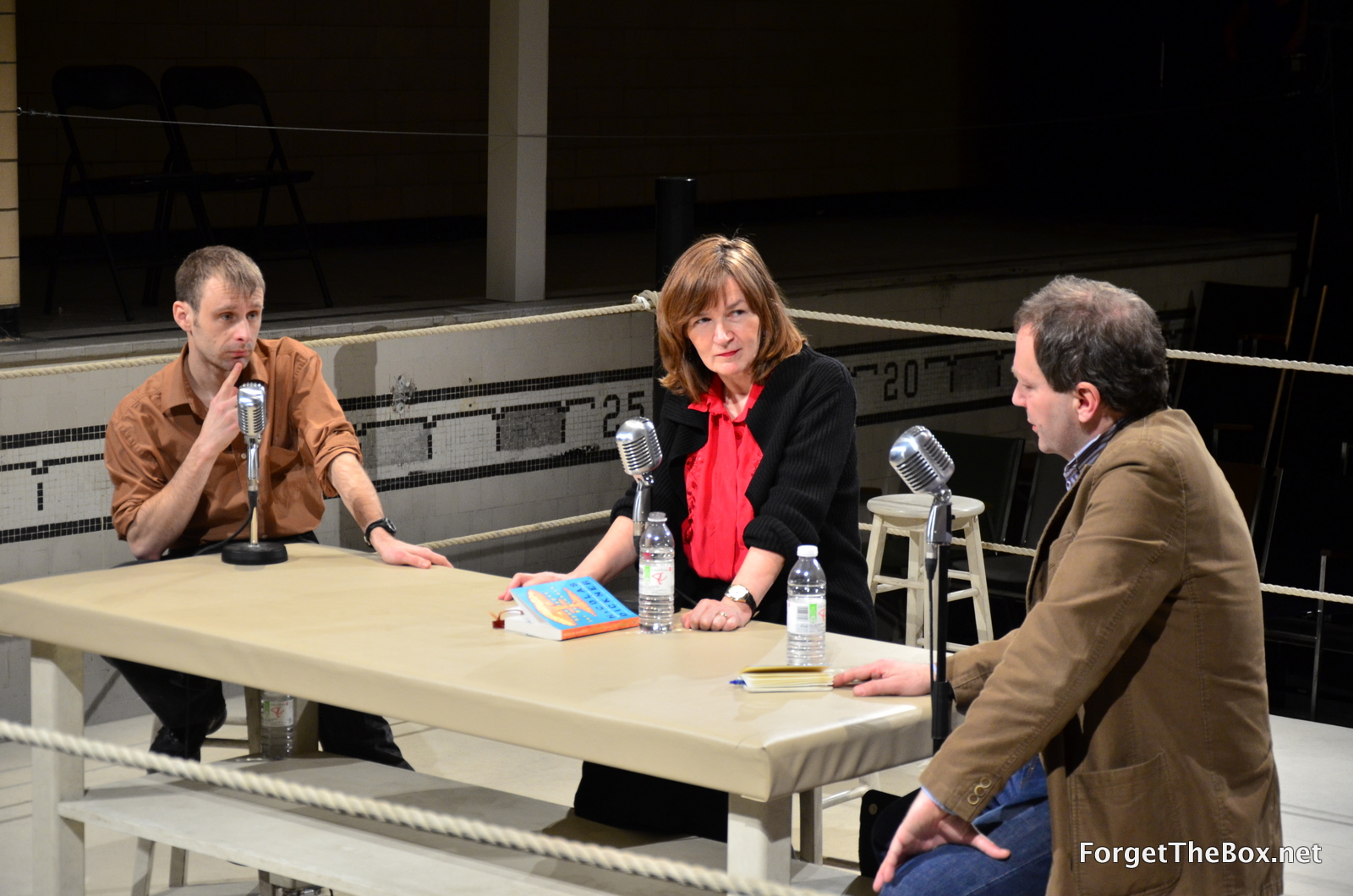 I'm still confused. Sunday evening at Le Bain was great for many reasons: Noah Richler's dry wit,
Nicolas Dickner's personable humour, free cider, and thoughtful conversation. But it's still unclear—is the writing life a dream or a delusion? Surely it's something many of us romanticize— hazy evenings with only a bottle of wine and a notebook, conjuring up introspective prose with effortless grace. Of course, this dream-like fantasy is a damned delusion, or at least a rare occurrence. Does writing only become
a dream job when writers reach "success," or is the idea of success another delusion, dependant on individual definition and in constant flux? The evening's conversation didn't resolve any questions, but it certainly asked some pertinent ones. And really, how can anyone expect to reach a conclusion about the state of writing in today's society, when the state of writing is rapidly changing with the almost daily advances in technology? But I won a free book and drank some hot cider, so I'm confused, but not altogether discontent.
The Writing Life: Dream or Delusion took place at the Le Bain St-Michel last Sunday, to a small crowd of about 30 or so onlookers. It was the third  in a series of Sunday evening literary salons that Le Bain has begun to host, and this one featured award-winning Canadian authors Noah Richler and Nicolas Dickner, with Marianne Ackerman, author and publisher of the online arts magazine  Rover, acting as the moderator.
It was a great opportunity to be involved in a conversation with two of Canada's critically acclaimed authors, for which I only had to donate a measly sum to partake. Noah Richler writes "The Writing Life" column for Rover, and is the author of This Is My Country, What's Yours?, a literary atlas of Canada which won British Columbia's National Award for Canadian Nonfiction in 2007. Noah Dickner's first novel Nikolski was originally published in French in 2005, winning the 2005 Governor General's Award and the 2006 Prix Anne-Hébert award. In 2008, Nikolski won the Governor General's Award for its French-to-English translation, and last year Nicolas won CBC's Canada Reads, escalating his career and broadcasting
his name to a wider audience. Nicolas also writes for the online magazine  Voir.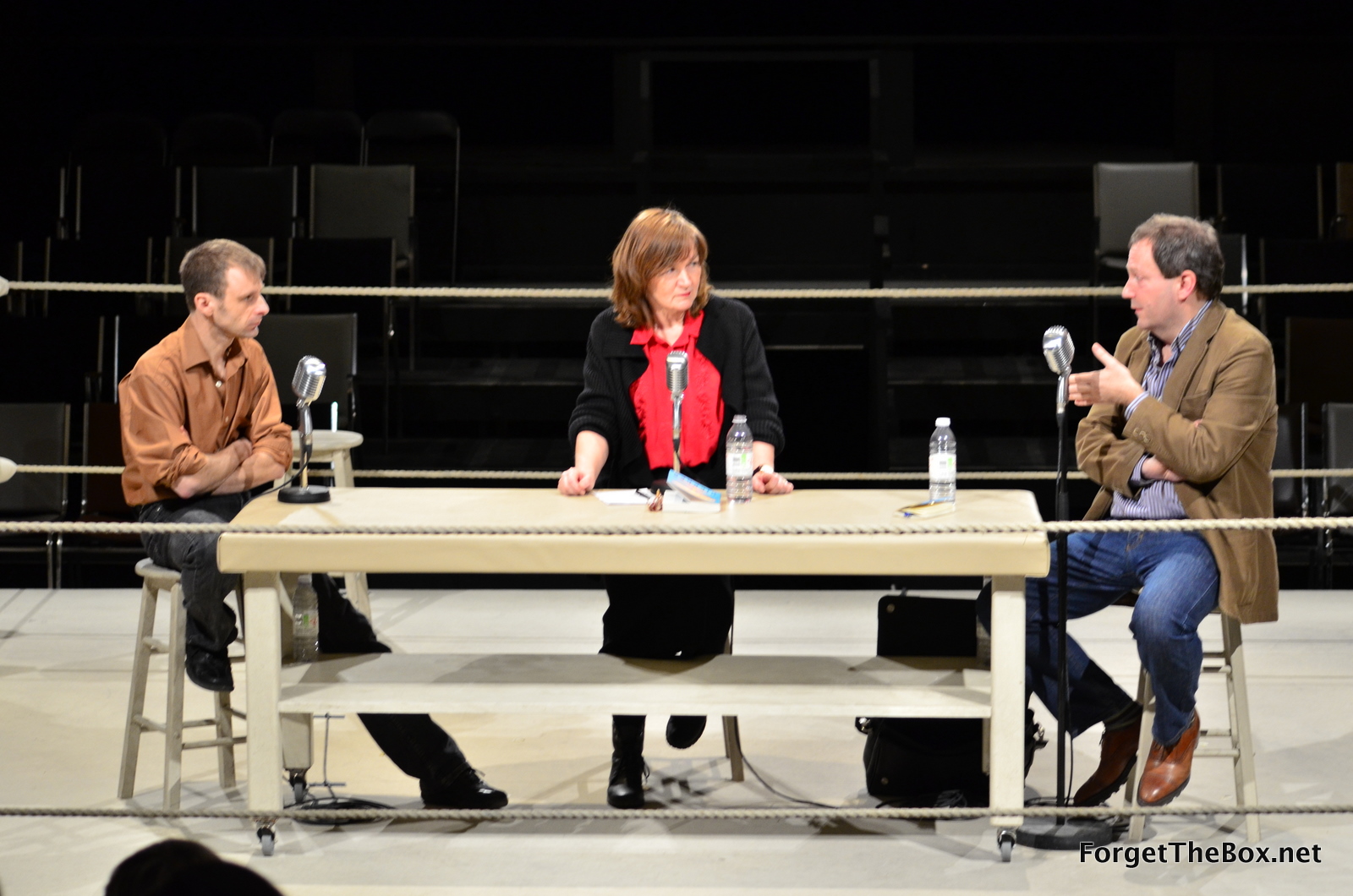 Events like this probably don't happen often enough, but then, looking around the theatre at the small gathering of people, most of whom seemed to be relatives or supporters of the authors, I wondered—where's the youth? There was only a handful, maybe seven young adults in their early twenties who came out. Maybe it was a matter of advertising; I admittedly only found out about the evening through a friend, and had no idea Le Bain was holding a series of literary salons. Or maybe the small crowd spoke volumes about the very reason we were there: to discuss the shifting dynamics of writing in today's society.
Each author discussed their own books and talked about the current state of writing, fiction vs nonfiction, what success means to them, how to make a living while still writing what you want, plus a slew of interesting digressions and conversational banter. When Marianne asked how they measured success, Nicolas responded with "if it helps me to keep on writing my books full time, then that's success."
Corresponding with "success" was the issue of money, and being able to make a living and have a "good life" while still writing what you want to write. Nicolas pointed out that the definition of a good life is a subjective one. He said he doesn't have an expensive car, but even if he could afford it, wouldn't want one. So, to him a "good life" doesn't include excessive materialism, which is probably for the better since being a writer doesn't often result in extravagance.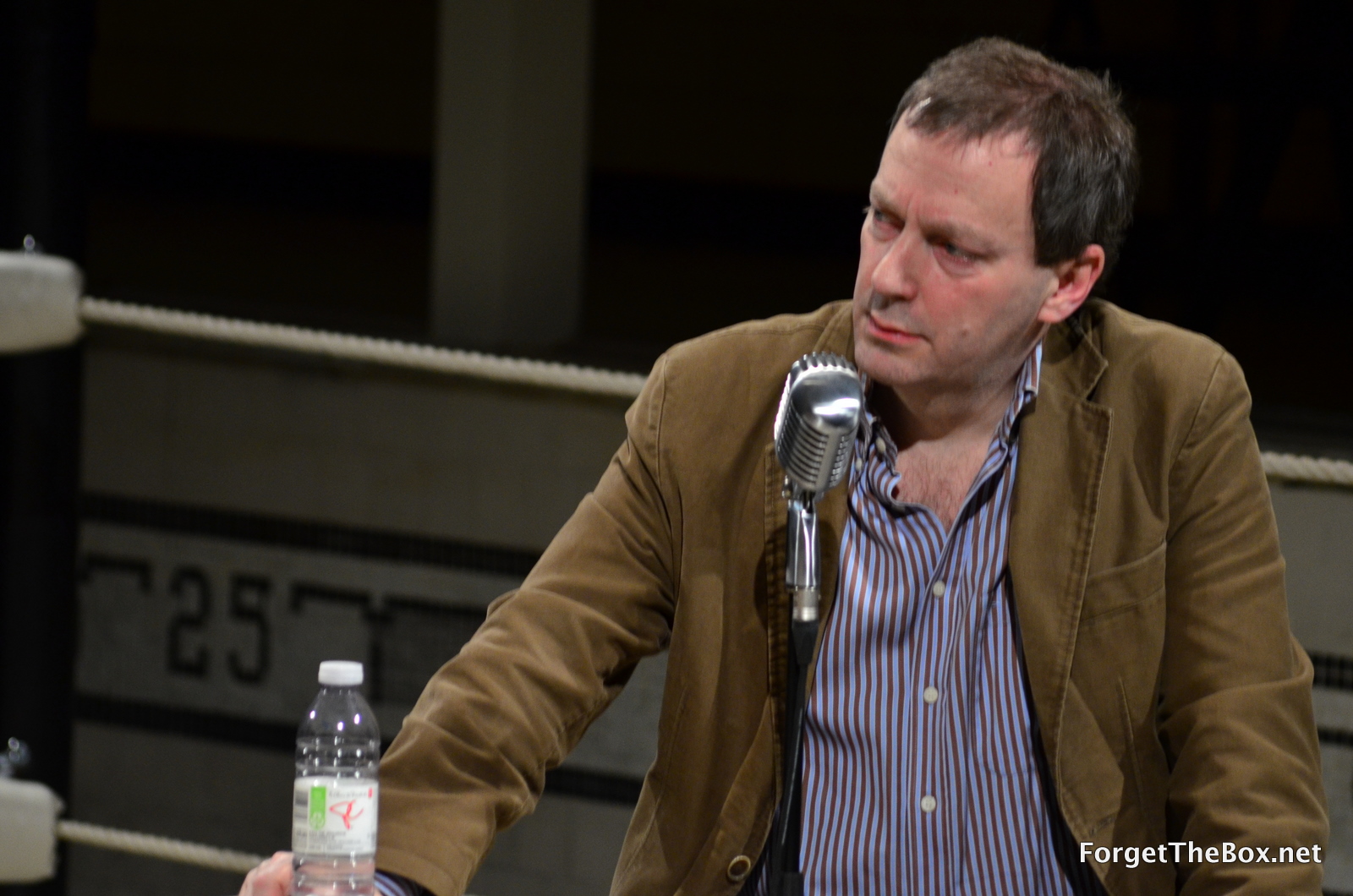 Noah says he gets up and writes something every day to justify calling himself a writer. Then half joking, half not, he says the longer you have a career as a writer, the more unemployable you become anywhere else.
The conversation took an interesting turn when they began talking about novels and why people are so eager to read nonfiction over fiction. Noah surmises that it's because the "novel inherently requires redemption at the end" and people just aren't interested in a load of redemption. Both Noah and Nicolas agree that there's a misconception that novels are false and nonfiction is true, and because people crave a connection with reality, novel sales have plummeted. But Nicolas points out that nonfiction is a kind of fiction of its own. This seems like a reasonable statement since creative nonfiction uses literary devices just like any other piece of writing, exposing it to hyperboles, twists in the truth and elaborate metaphors.
Noah thinks it's a good time to be a writer because of the endless avenues of expression available, although in a somewhat contradictory statement admits that most writers (and by this he most likely means authors) have taken a huge hit at the moment. Marianne jumped in at one point to mention the dysfunctional relationship that she feels she currently has with her readers. She says she doesn't think that most of her readers know about her last book, and wonders at the best way to reach them.
The discussion ended with such questions left unanswered. It seems the only thing that is certain is the concurrence that everything is changing; how long this paradox will continue is another mystery.
Authors note: Before everyone trotted off to continue chatting over cider, the as-promised book draws were made and I was lucky enough to win a copy of Nicolas's novel Nikolski. Guilty as charged, it's been awhile since I've read fiction, but so far I can't put the book down. Worth checking out!
Photos by Chris Zacchia