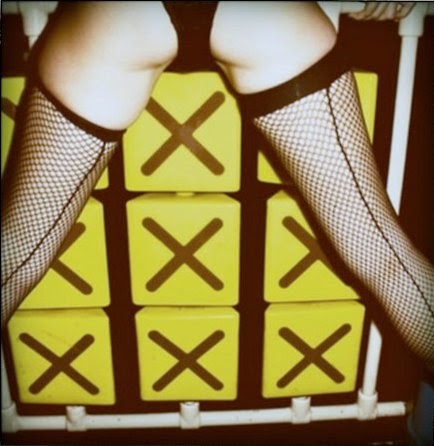 Gather round children– I want you to close your eyes for a moment and think back to life before the Internet. Life before Youtube became the world's biggest jukebox. A simpler time when arguments were settled with encyclopedias, not Wikipedia, blind dates were set up by friends playing cupid instead of, Ok Cupid, and people purchased good old fashioned pornographic magazines from behind the counter, wrapped in brown paper sacks.
The Internet didn't just change the pornography industry, it completely revolutionized it. It has blossomed into a global multi-billion dollar industry. Not only did access to the World Wide Web make it easier for consumers to find the porn that suits their exact desires, no matter how bizarre (clown porn? Garbage fetishes??), it also enabled amateur auteurs to share their tempting and titillating videos with ease.
It comes as no shock that, as of the first quarter of 2010, over one third of all the content on the Internet was of a pornographic nature. According to a recent survey conducted by the global security firm Optenet, the number of pornographic sites online has grown by 17 percent since 2009.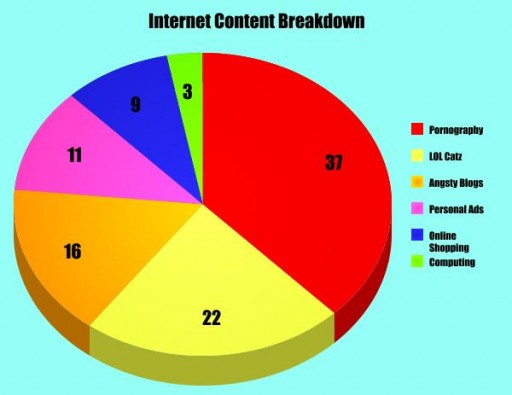 Seriously… think about that for a second. For every three websites you wasted time on this afternoon, there's someone out there taking it up the ass, or blowing their load on someone's face, or getting themselves off for the camera. And it's all out there at the click of a button. The simple act of typing 'porn' into Google search generates an astounding 731,000,000 hits. From an organizational perspective, with that much porn out there, it makes sense to carve out a big corner of cyberspace where all your  XXX needs are met!
Earlier this month, the Internet Corporation for Assigned Names and Numbers (ICANN) approved the controversial .xxx domain suffix as a new Top Level Domain (TLD), akin to heavy-hitters like .com, .org and .edu. While they won't take effect until at least the fall, the first registered addresses include porn.xxx, sex.xxx and, the double-whammy of xxx.xxx. all three bear the annoying un-clever tagline "let's be adult about it".
These sites laud the benefits of segregating pornographic content to the .xxx domain including consumer acceptance and confidence, a safe, secure and trusted environment, and greater acceptances by more consumers globally, which translates to more profits for the adult industry. However, support for the .xxx domain is anything but unanimous in the adult industry.
A group calling themselves the Free Speech Coalition was quick to criticize the plan, calling on pornographers to boycott the new domain name. They have staged protests in  San Francisco,  claiming that an online red light district will make it easier for governments to block access to websites with controversial content. Not surprisingly, Saudi Arabia has already indicated they plan on banning .xxx domain names from their Internet, and others will surely follow suit in the coming months.
Furthermore, they address the issue of the cost of the new TLD, which has raised red flags in the adult industry. The typical cost for an .xxx domain name can run up to seven times as much as a typical .com, or about $70 per domain name. Since many pornographers own thousands upon thousands of domains, these new costs can reach insurmountable levels.
And finally, while you'd think that anti-pornography advocacy groups would throw their support behind the cause, such is not the case. They argue it that the move makes porn sites more visible, and gives agency to the industry as a whole. And while  it would make it easier for parents, employers and educators to block  access to the domain name as a whole, first they  do have to acknowledge  the existence of oh so very much porn.
In the end, it seems like a novel idea but I don't think it'll catch on  in the way the ICANN  hopes it will.  People will  continue producing adult content and posting it at .coms, at least until there's a real Internet police  coming around and telling you what you can and can't post. And where do we draw the line at "adult content", and who decides what would belong in the .xxx domain?
What are your thoughts on this matter?   Does an online red light district make sense, or is it just another way they're trying to censor and screw pornographers??
Photos mademoisellebbb & Engadget