The last night of Canadian Music Fest, after having gone to bed at 11am that morning, one can say I was not in the best of shape. So with almost no sleep it was any wonder I found myself dozing off to some folk music band. I had to go take an emergency disco nap to keep going. It was 10pm and none of my Forget The Box colleagues believed I'd wake up from that nap.
I gladly proved them wrong, when to everybody's surprise that I showed up right on time at The Garrison to catch the Yardlets' set. It was the first time I got to see this, now four-piece, band from Montreal. They play a very raw, in-your-face garage rock; the type of music that would fit well in a dive bar like Barfly or  but wasn't as suited to the Toronto venue.
My only criticism was that they could use a bit more energy on the stage; if they'd been jumping all over the place they could have communicated with the crowd better. But they're still a new band and they're still learning how to interact with their screaming fans. The bassist, Marysia Florczyk is a recent addition to the group and we'll see how she helps their sound evolve.
Recently they were joined by Sebastien Grainger formerly from Death from Above 1979 in studio, which will probably be help get them on the hyped band map.
Montreal people, you'll be able to catch them live @Divan Orange on April 21st. They'll be playing with Aunty Panty! and Man Legs (Calgary).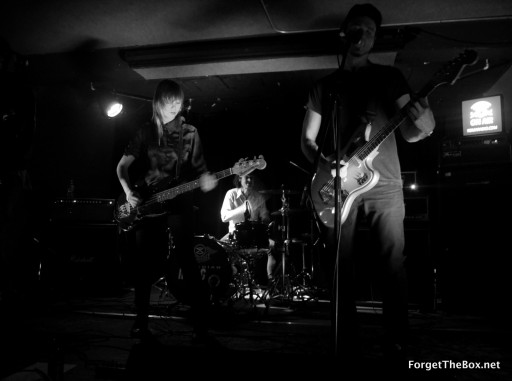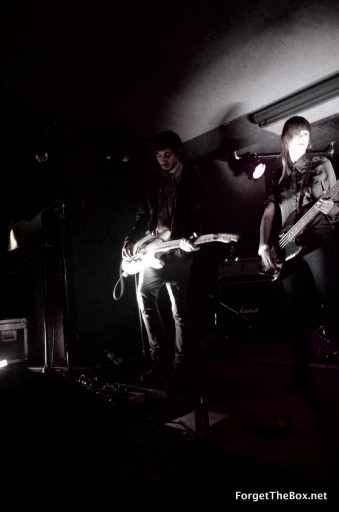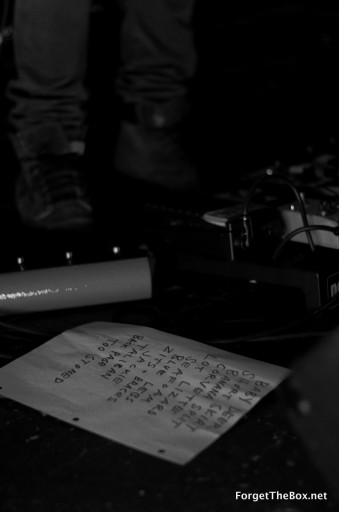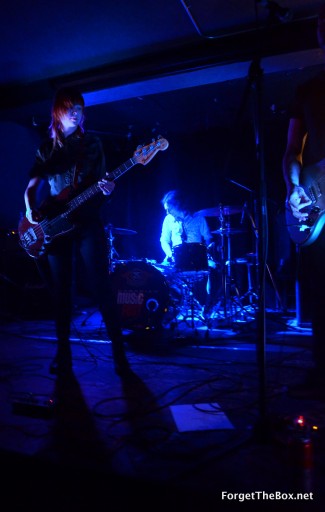 Photos by Chris Zacchia
View our full Canadian Music Fest coverage
For more pics check out our FB page