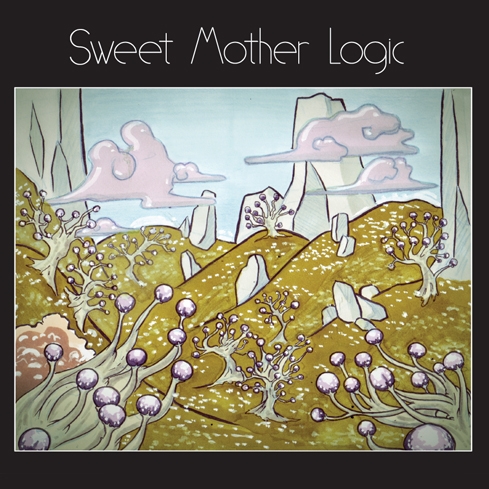 There's times when I shut everything off and think. Forget the words, forget the sounds… just forget everything. Sometimes my brain just needs to be shut the fuck down to operate again. Once I feel
that there is silence I slowly revive the think tank
that is my mind with contemporary and progressive instrumental songs. Reasoning is that life's my hospital bed and music is the IV keeping me alive, and I sometimes just need to hear something that expands what's goin' on in my head without the words.
Instrumental music isn't for everyone, just like Facebook isn't for the paranoid. I feel that people see instrumental music as just background noise, like static…but for those who truly understand it, it provides so much more than any chorus could for the brain. Listening to this type of music helps you understand how songs are composed, broken down (pitch, rhythm, tonality…), and how words can greatly effect a song – good or bad. Sometimes you need those words and other times your brain just screams at you, "DUDE, COME ON! I NEED TO WORK A LITTLE MORE!", because you know what…music is your brains bike, it needs both of the pedals (or lobes) to comprehend what's going on.
Anyway, enough of my nerdy research excursions, let's get to the goods…
Sweet Mother Logic is a Montreal based, "genre-bending instrumental free-for-all" music group. Their music style is authentic, progressive and mind wandering. It's chic instrumental tunes that you can wrap your brain around. It's the classic music your (someday?) kids are going to say, "What are you listening too? Why ain't there any words?" and you're gonna have to say, "It helps me think better."   When noise becomes overwhelming we turn to simplicity. Although the complex layers of classical instruments mixed with modern music technology contributions aren't simple, and the songs that Sweet Mother Logic have produced aren't simple… the creative aspect of the entire band's sound is simple it's yours to navigate through (no Google maps included, sorry).
Think, Holy Fuck's tunes, minus the raging party sound they project that was ultimately the reason you never got your damage deposit back from your last apartment. Sweet Mother Logic probably always gets their damage deposit back. Their music has a more romantic and melancholic sound that sweeps into your ears and dances with your brain waves. Interpretation is up to you…it's your own creative dream where your thoughts can passionately run through your head looking for an exit, yet never wanting to leave. It's musical food for the brain.
Speaking of which….
This Thursday, Feb 3rd at Le Divan Orange, you should save the gravy and poutine, and help your ears and brain to a little Sweet Mother Logic, the ingredients are only going to make you healthier and stronger… seriously, it's like Subway before Subway became lame (previous experience as a babysitter does not make you a sandwich artist!). Until then check out their self-titled album to help you prep yourself for some brain, biking musical digestion.
Cool beans.
Sweet Mother Logic plays with Michou & Bent by Elephants Thursday, February 3 @ Le Divan Orange. Get advanced tickets for $8 or 4-for-$29 @ indiemontreal.ca. It's 10 bones at the door. Make sure to listen ahead to their album while wearing your helmet and eating cold cuts (or veggies if that's you thing).
http://www.youtube.com/watch?v=ijJ8OCBs0Pk&feature=related
*Image courtesy of: http://sweetmotherlogic.bandcamp.com/album/sweet-mother-logic