I sat down recently with Christian Arseneault, Projet Montréal city councillor candidate for the Loyola district of Cote-des-Neiges-Notre-Dame-de-Grace.
Describe yourself, your district and your attachment to the district.
Wow, where to begin? Among others, I was born and raised in the Loyola district, also known as Western NDG. I went to Loyola High School and continue to live in the district, even though I no longer live at home. Western NDG is my home and I'm pretty happy there. It's a nice place to live. As to my experience, I'm a recent graduate of Honours Poli Sci (McGill) and have previously worked on Kathleen Weil's campaign during last year's provincial election.
How would you describe your district to someone who knows nothing of our city, or NDG for that matter?
It's comfortably close to everything you need while retaining the all that makes Western NDG an ideal place to live, namely that it's tranquil, relaxing, a good place to raise your family. It's suburban without being in the suburbs. Furthermore, it, much like the borough and the city as a whole, is very multi-cultural. NDG is about people from all over coming together and living in peace. We have no strife here, no linguistic debates. That's all so alien to how people actually live here.
Unfortunately, despite all the good people and the good lives they live, we're also ground zero for corruption.
How's that?
Michael Applebaum created something of a monster in NDG, as we're becoming increasingly aware. It's not just those god-awful condominiums in Saint-Raymond, there are hints and allegations something's crooked with the new NDG sports centre too. As an example, though it was originally supposed to be designed for international swimming competitions, for some reason the building was completed shorter than what was originally intended and now cannot be used for such purposes.
Little things that snowball into one big mess. This is Applebaum's legacy to Montreal and there's nothing I'd like more than to change this; I'm tired of our elected officials cutting corners and profiting off of half-assing it.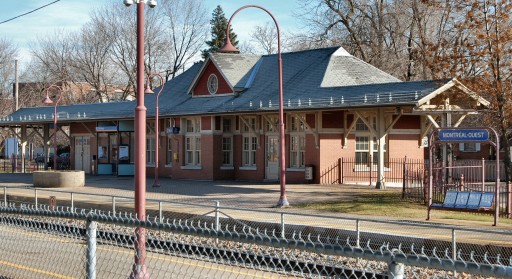 If elected, what would you do for your district?
There are two 'big' pet-projects I have for my district. First would be to improve the area around the Montreal West train station, which is actually half in NDG. That area is called 'Westhaven' but it's anything but.
In fact, after speaking with the people who live there, it's becoming apparent to me that this is one of the most casually ignored parts of the city. It's run-down and poor and could use some attention. It's unfortunate just how much of a barrier a train line can actually be and so for those on the wrong side it's as if they didn't even exist for scores of local politicians who have come and gone throughout the years.
I think we need to fix the major congestion problems around the station as part of a broader initiative to revitalize the area. We should also extend Bixi service out there and further extend the bike path network. It has the potential to be a transit hub, given that two bus lines originate from the station and it's so close to Loyola campus.
My second plan would be to stimulate a 'revitalization' of a stretch of Somerled between Grand and Walkley and try to drive the creation of a 'Somerled Village' modeled on the popular Monkland Village but more affordable, less corporate. I think local political leaders need to help steer development and this area could use some extra attention. We definitely need new poles of attraction for local businesses.
What will NDG be like after four years of Projet Montréal governance, assuming your party were to sweep CDN-NDG?
It will be a safer borough to live in, especially for pedestrians and cyclists. We'd definitely pursue some road and intersection redesigns, not to mention installing protected bike paths.
See, what people really need to understand is that improving our streets isn't a zero-sum game. It's not a bike path in lieu of cars, it's not reserved bus lanes in lieu of cars. Increasing access to bike lanes and improving public transit makes those alternatives work better and this in turn gets people to leave their cars at home.
Fewer cars on the streets mean less congestion, and guess what, as a motorist who loves driving around our city, this is good for everyone. Unless we've forgotten, driving is a real pain if all you're doing is slowly crawling along the street.
I also want NDG to pioneer openness and transparency in its affairs, which shouldn't be too hard given that Michale Applebaum was one of the least transparent, most paranoid borough mayors we ever had the misfortune of having run our affairs. We want televised council meetings and want all pertinent city information put online, well in advance of scheduled deadlines and/or meetings – it's vitally important the people have access to all the information we'd use on a day to day basis.
That prior administrations would have the gall to tell the people they wouldn't understand what it means and thus can't see it is very disturbing. I can guarantee you this is certainly not how Projet Montréal would operate. Ultimately, I want to throw all the lights on, and make it impossible for anyone or anything to escape that light – we must conduct our business out in the open and be held accountable for the decisions we make.
What would you like to see removed from the map, be it figuratively or actually?
I'd bury all the highways deep underground. It's part of PM's mandate to continue covering the Décarie and Ville-Marie expressways, but honestly, why stop there? We should do like Boston and stick all the highways underground covering all the exposed parts.
They're so ugly, shitty, awful in every way. I really can't wrap my head around the decision that was made in the 1950s to cut big long trenches through prime real estate, dividing up the city into odd pieces.
Why didn't they think what this might do to the look and feel of city life? It's awful. I'd love to no longer have to see any of them ever again.