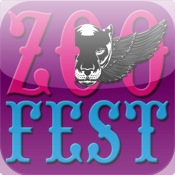 Zoofest is back for the third year running, carrying in its large clownish arms an assorted mash of comedy, music, satire and performance. It's the crazier, slightly cooler little cousin of the Just for Laughs festival and looks to be even bigger and busier than before.
The idea for Zoofest was originally conceived by Gilbert Rozon, founder of Just for Laughs, who traveled the world's festival circuit for 25 years, examining different approaches to making festivals. Amalgamating everything eclectic he had learned, Rozon created Zoofest.
The festival is a diverse bi-lingual event, and attracts not just Canadian and French-Canadian performers but American and European ones too. There are no strict rules or genres, Zoofest tries it's hardest to give a broad spectrum of artists the chance to be seen and/or heard.
However not all acts are considered underground and the lineup this year contains some pretty big names as far as comedy is concerned. Hannibal Buress (writer for 30 Rock) returns this year after last years highly successful Zoofest performance. Coming across the water to perform is English comedy star Russell Howard (Mock the Week) bringing with him his energetic British humor.
Canadian comedy award nominee DeAnne Smith is performing her new show About Freakin Time in Underworld starting the 21st of July. This Barry award nominated piece looks to be both intriguing and witty and is definitely worth checking out. Another show which promises to be interesting is Paul F. Thompkins' show Life's Works which is a candid comedic recounting of his journey through his formative years.
Outside of "straight-forward" comedy, there are buckets of experimental and unique performance and music shows. Other People's Problems is a performance based on the predatory and manipulative nature of self-help mediums. Ventriloquist Nina Conti demonstrates her technical prowess and witty dialogue with her show Talk to the Hand.
Meschiya Lake and the Little Big Horns bring their New Orleans brand of stylish soulful music to Café Cleopatra and this is definitely one of the many music acts you don't want to miss.
I could continue listing artists but there is simply too much going on to give a fair taster of the festival as a whole. I've never felt more justified in saying "there's something for everyone". Check out the lineup on the Zoofest website and see what tickles your ribs.
The advantage of a festival that shoots for a fringe-esque feel is that the admission prices are kept as low as possible to allow for the greatest possible accessibility. Ticket prices to Zoofest events are relatively affordable (averaging about 20 bucks a show) and even cheaper if you plan on seeing a lot, in which case an All Show Pass would be worth the 39 bucks they're asking. It really seems like a festival that likes being chummy with its audience.
Taking into account the festival's growth from 13,000 spectators in '09 to 30,000 in '10, it's safe to say that this years festival is a pretty big deal. It runs from the 9th of July until the 31st which is pretty telling of the scope of Zoofest. If the trend of growth continues from last year then this time around the festival will be madder as ever.
Check out the Zoofest website for more information